Posted by Emily on 3rd Aug 2023
The Humble Beginning
Chicken's reign in fast food menus is no secret. It's been celebrated in the form of nuggets and sandwiches for decades. But there's a new champion in town: the ubiquitous chicken tenders and fingers.
Once the "kiddie choice," chicken fingers have now evolved into a significant profit-maker, thanks to culinary innovation. Affordable, delicious, and delightful with a choice of dipping sauces, chicken fingers have become everyone's favourite treat.
How Chicken Fingers Became a Profitable Trend
Chicken fingers' origins are somewhat disputed, tracing back to various times and places. But the essence remains the same: they have taken the world by storm.
In the '80s, they became the preferred choice over nuggets, offering more chicken and less breading. But the real game-changer was the inception of Raising Canes in 1996, whose single-minded focus on chicken fingers led to a global sensation.
Turning Chicken into Gold
Chicken fingers are more than a tasty snack; they're a profit powerhouse. With an average markup of 185 per cent, a plate can yield an astounding 65 per cent profit. Tenderloins or breast meat are a lucrative addition to any menu.
The Perfect Blend of Taste and Versatility
What makes chicken fingers irresistible? The magic lies in their adaptability. Whether paired with smoky BBQ sauce or gourmet sweet chilli aioli, chicken's versatility shines. Restaurants have creatively incorporated tenders into tacos, salads, and sandwiches, turning a single ingredient into a menu's worth of dishes.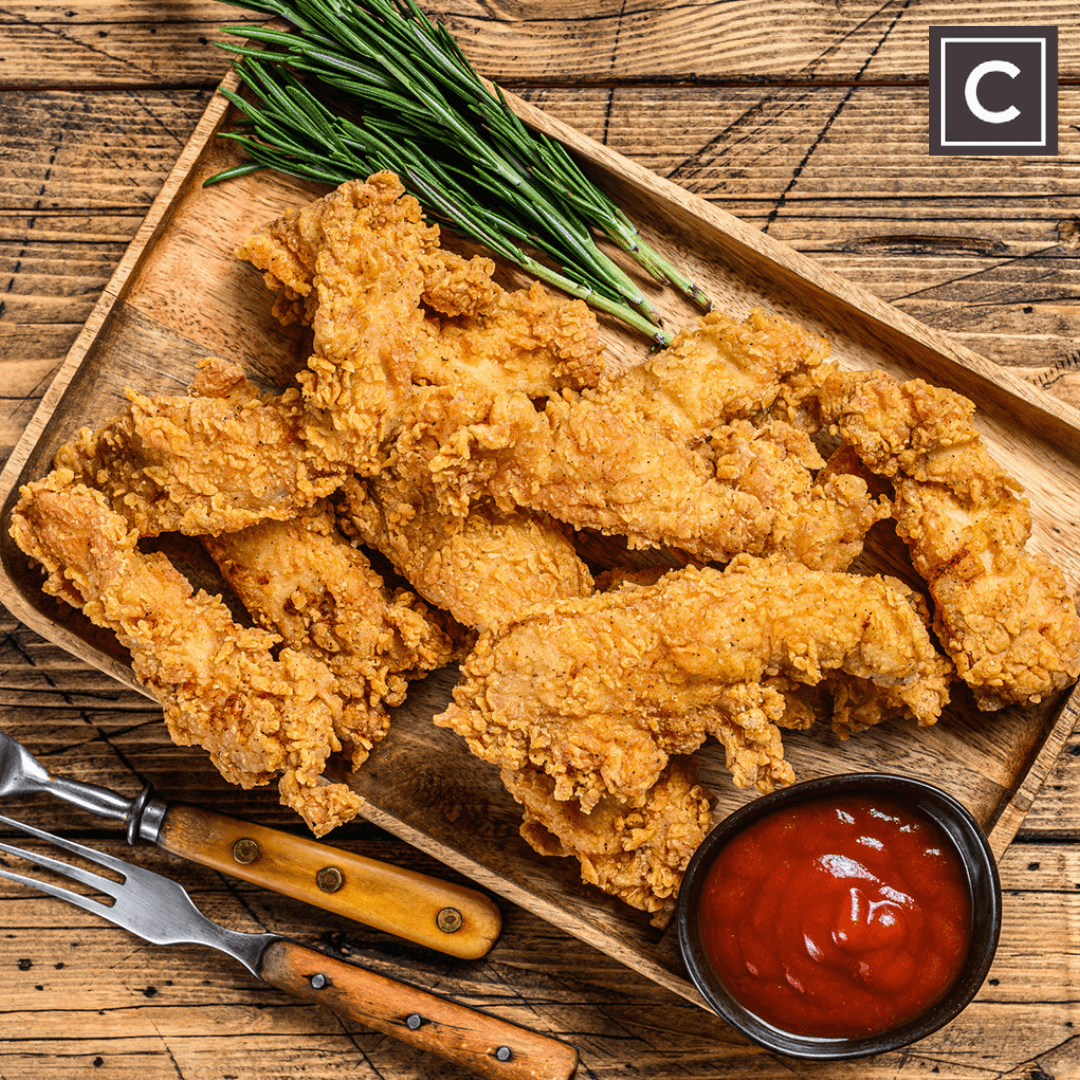 Your Secret Weapon
The real secret behind delectable chicken fingers lies in the perfect coating. With the Ceres Alpha Coater, enhance your food's flavour without overpowering it. The Alpha Coater offers a unique blend of starches and seasoning that guarantees a crispy finish.
It's more than just a taste enhancer, though. Free from artificial additives and allergens.
Conclusion
In the fast-paced world of fast food, trends come and go, but the ascent of chicken tenders is a triumph here to stay. From a modest beginning to a global phenomenon, they've captured many's hearts and taste buds.
They're not just a dish but a symbol of innovation, versatility, and profitability. Chicken tenders have redefined creativity, with the Ceres Alpha Coater providing the perfect finish.
173,112,128,122,175,142,124,123,141,131