Posted by Emily on 10th Oct 2023
Since 1st October 2021, new legislation has required all food businesses to clearly label pre-packed foods for direct sale with full ingredient and allergen information.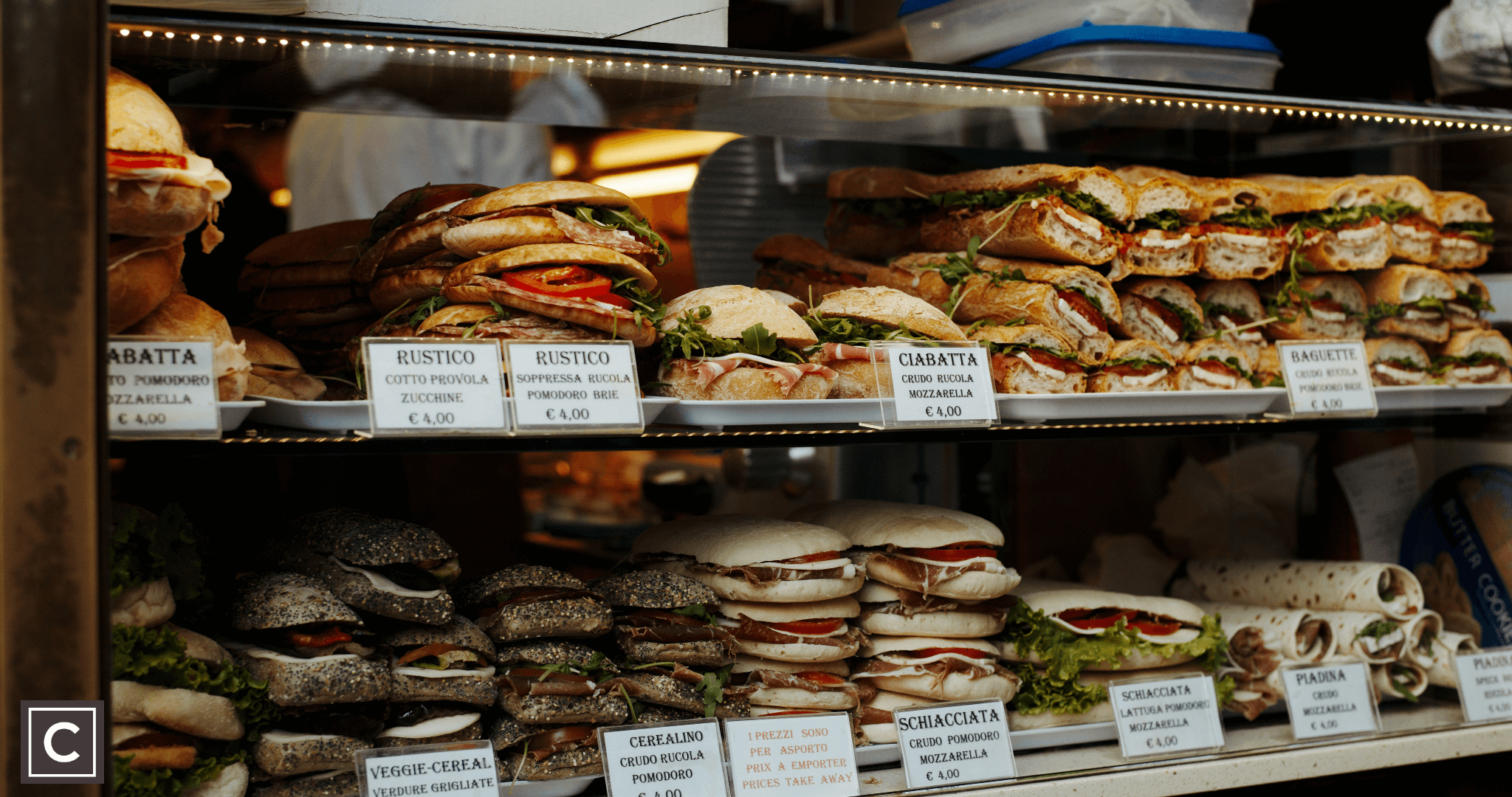 It followed the tragic death of Natasha Ednan-Laperouse in 2016 from an allergic reaction to a Pret a Manger baguette which she considered was allergen-free but which in fact had been mislabeled.
After much campaigning, in 2019, the government agreed to tougher laws to safeguard others with allergies when they eat out. The introduction of Natasha's Law in 2021 set out new standards for all food producers, bringing greater transparency for those with allergies about the food they are buying and eating.
The FSA and DEFRA were allocated over £1.5m to help local authorities cover the additional costs incurred to ensure Natasha's Law was enforced correctly in their areas. And the legislation came with a hefty penalty for operators that don't play by the rules - a criminal charge and a fine of up to £5,000.
What has been the impact?
The first report published by the FSA in July this year into the impact of the new legislation was fairly positive, finding that 91% of businesses are aware of the law, and 68% indicating they have all the information they need to follow it.
Meanwhile, 40% of people surveyed, living with a food hypersensitivity, say their lives have been improved as a result of the legislation – and the impact has been greater among younger people aged between 18 and 34 years than older adults aged 65+years.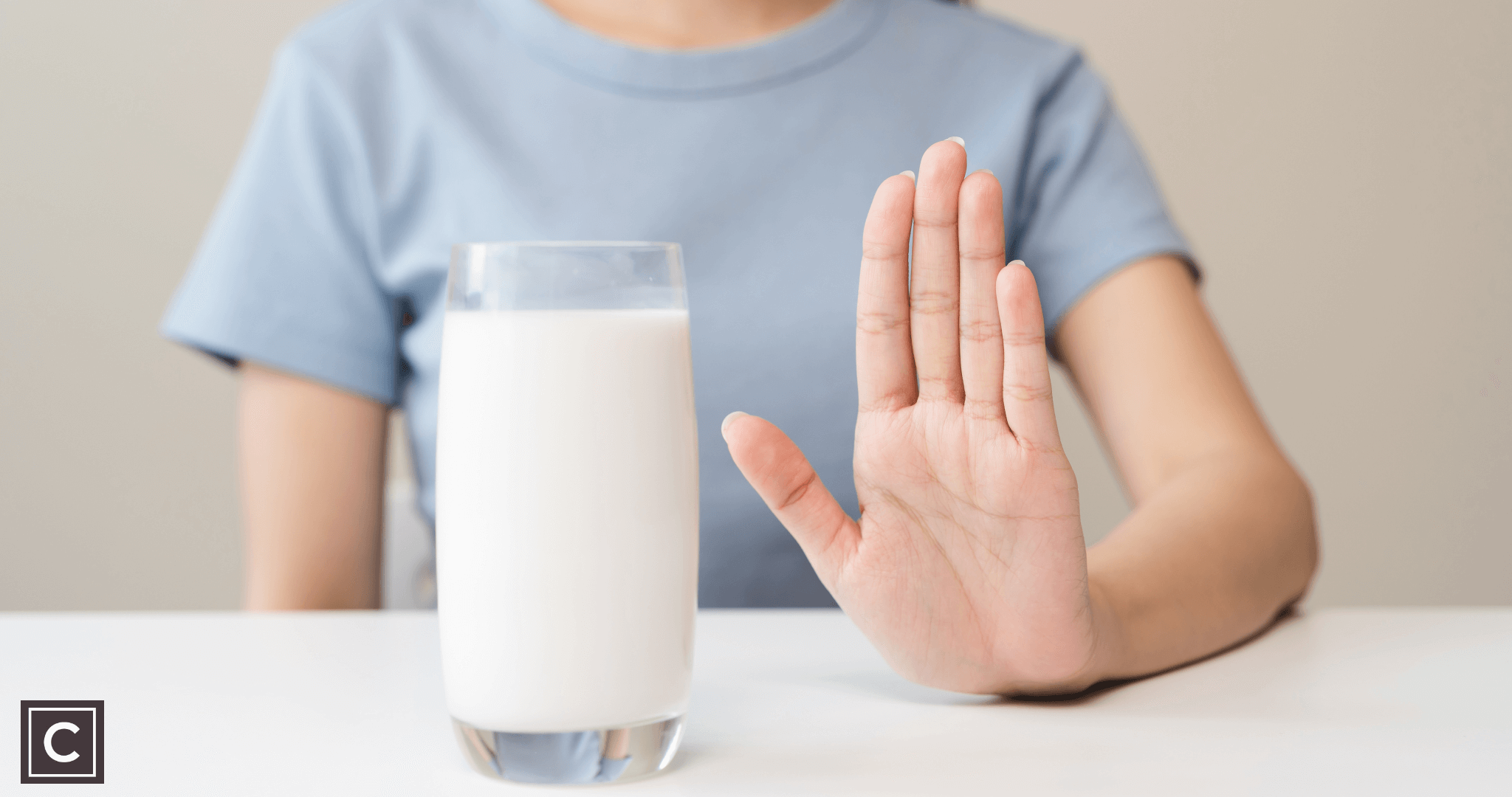 A recap - what is covered under Natasha's law?
This law affects pre-packed for direct sale (PPDS) foods. The Food Standards Agency (FSA) defines PPDS as food "packaged at the same place it is offered or sold to consumers and is in this packaging before it is ordered or selected." Think sandwiches, salads, tartare sauce or desserts made by staff earlier in the day.
In simpler terms, it's any food that's already wrapped up, and you can't change it without opening the packaging.
To help operators, the FSA has a free online tool to help operators figure out what type of food their businesses offer and what allergen labelling is needed. Check it out here.
What allergens should you look out for?
You should already know about the 14 allergens, they're the same ones you should be identifying in the meals you currently serve, but here's a quick rundown:
| | |
| --- | --- |
| Allergen | Information |
| Celery | This includes celery stalks, leaves, seeds and the root called celeriac. You can find celery in celery salt, salads, some meat products, soups and stock cubes. |
| Cereals containing gluten | Wheat (such as spelt and Khorasan wheat/Kamut), rye, barley and oats is often found in foods containing flour, such as some types of baking powder, batter, breadcrumbs, bread, cakes, couscous, meat products, pasta, pastry, sauces, soups and fried foods which are dusted with flour. |
| Crustaceans | Crabs, lobster, prawns and scampi are crustaceans. Shrimp paste, often used in Thai and south-east Asian curries or salads, is an ingredient to look out for. |
| Eggs | Eggs are often found in cakes, some meat products, mayonnaise, mousses, pasta, quiche, sauces and pastries or foods brushed or glazed with egg |
| Fish | You will find this in some fish sauces, pizzas, relishes, salad dressings, stock cubes and Worcestershire sauce. |
| Lupin | Lupin is a flower, but it's also found in flour! Lupin flour and seeds can be used in some types of bread, pastries and even in pasta. |
| Milk | Milk is a common ingredient in butter, cheese, cream, milk powders and yoghurt. It can also be found in foods brushed or glazed with milk, and in powdered soups and sauces. |
| Molluscs | These include mussels, land snails, squid and whelks, but can also be commonly found in oyster sauce or as an ingredient in fish stews |
| Mustard | Liquid mustard, mustard powder and mustard seeds fall into this category. This ingredient can also be found in breads, curries, marinades, meat products, salad dressings, sauces and soups. |
| Nuts | Not to be mistaken with peanuts (which are actually a legume and grow underground), this ingredient refers to nuts which grow on trees, like cashew nuts, almonds and hazelnuts. You can find nuts in breads, biscuits, crackers, desserts, nut powders (often used in Asian curries), stir-fried dishes, ice cream, marzipan (almond paste), nut oils and sauces. |
| Peanuts | Peanuts are actually a legume and grow underground, which is why it's sometimes called a groundnut. Peanuts are often used as an ingredient in biscuits, cakes, curries, desserts, sauces (such as satay sauce), as well as in peanut flour. |
| Sesame seeds | These seeds can often be found in bread (sprinkled on hamburger buns for example), breadsticks, hummus, sesame oil and tahini. They are sometimes toasted and used in salads. |
| Soya | Often found in bean curd, edamame beans, miso paste, textured soya protein, soya flour or tofu, soya is a staple ingredient in oriental food. It can also be found in desserts, ice cream, meat products, sauces and vegetarian products. |
| Sulphur dioxide (sometimes known as sulphites) | This is an ingredient often used in dried fruit such as raisins, dried apricots and prunes. You might also find it in meat products, soft drinks, vegetables as well as in wine and beer. If you have asthma, you have a higher risk of developing a reaction to sulphur dioxide. |
What info do you need to provide?
For PPDS foods, operators need to:
Clearly display the name of the food and a full ingredients list.

Highlight allergenic ingredients so they are easy to read – think bold, italics or a different colour.

Use a minimum size for the text to comply with the labelling legislation. If the labelling surface is 80cm2 or more, your font size should be 1.2mm or more. If it's less than 80cm2, you'll need a font size of 0.9mm or more.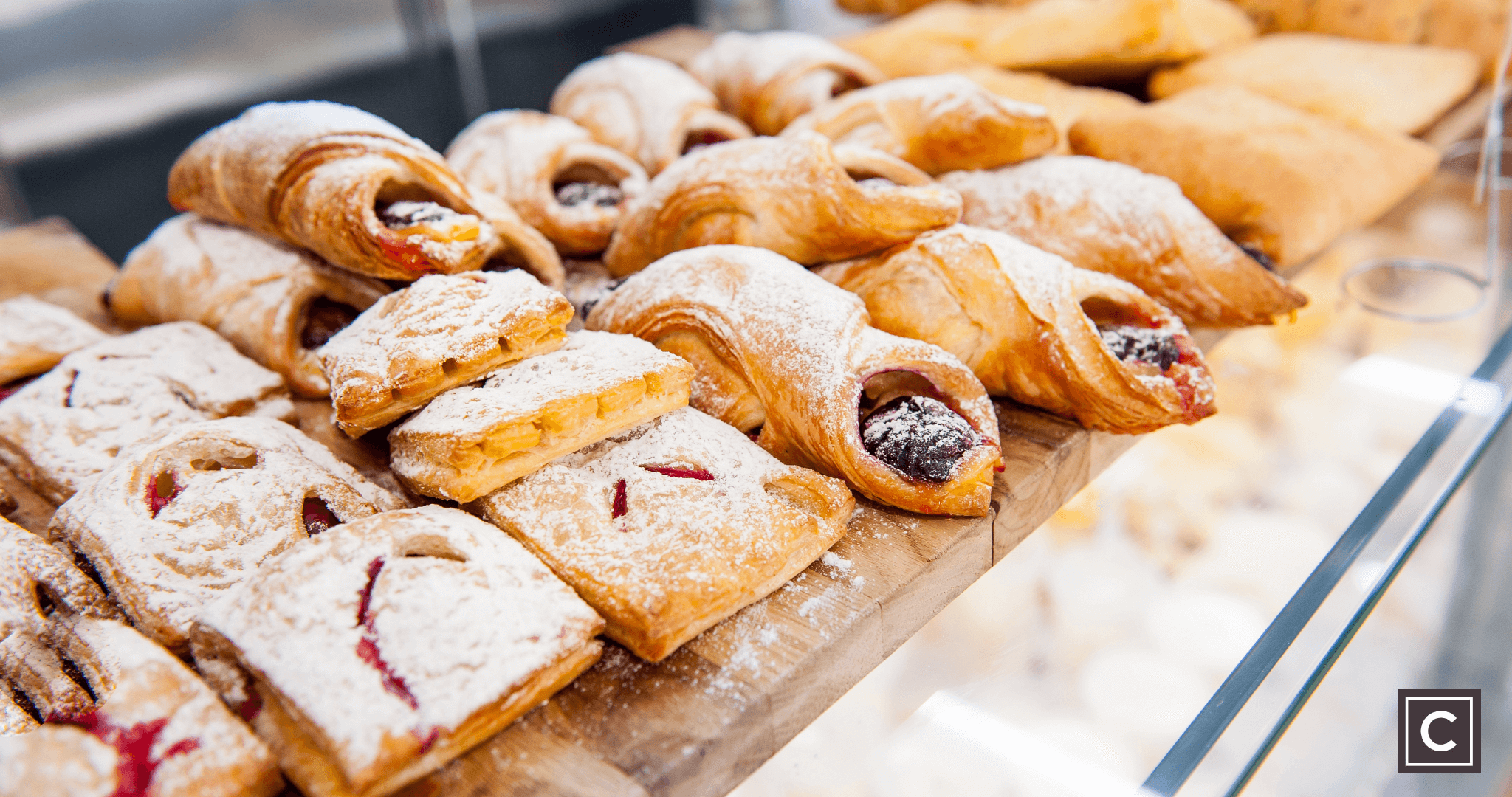 What if you don't have a physical shop and only do deliveries?
The FSA classifies food that can be bought over the phone or online as "distance selling", and the requirement for a list of ingredients does not apply. However, businesses selling PPDS food this way will need to ensure that mandatory allergen information is available to the consumer before they purchase the product and also at the moment of delivery.
The FSA requires businesses to provide allergen information:
Before the purchase of the food is completed - this can be in writing (on a website, catalogue or menu) or orally (by phone)

When the food is delivered - this can be in writing (allergen stickers on food or an enclosed copy of a menu) or orally (by phone)
How to label PPDS foods
If you only have one or two PPDS items, you might prefer to write your labels by hand. But keep in mind, humans can mess up, and what if you're out of a particular ingredient or need to swap it last minute?
A less error-prone and faster alternative, especially for those selling a variety of PPDS foods or running multiple outlets, is to invest in a food labelling software system. This clever tool combines a database of ingredients, your supplier info, and a label printer to whip up custom labels whenever you need them.
Besides allergen details, you can add in use-by dates, prices, barcodes, branding, and pretty much any extra info. You have a plethora of options to choose from, with companies like Nutrics, Brother, and Planglow, many of which offer free trials.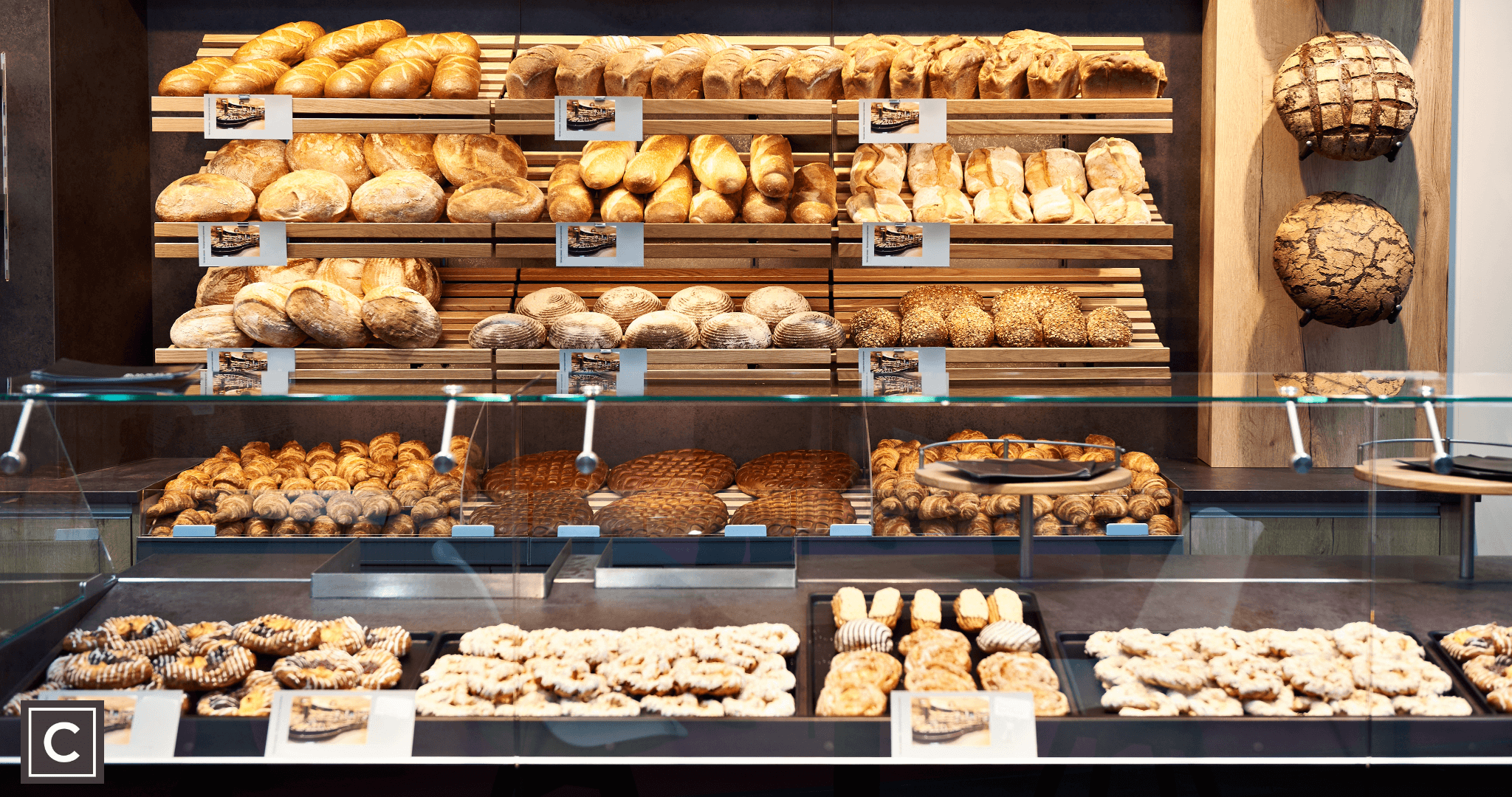 Training
It's important to train your staff both in Natasha's Law and creating allergen safe labels. Remind them about foods that tend to trigger allergic reactions and explain that there are no short cuts; the stakes are high, as mislabelling food can lead to serious consequences, even death, as was the case for Natasha.
There are numerous organisations offering allergen training such as High Speed Training and The Food Standards Agency. Remember to keep your allergen training up-to-date and ensure you put new recruits on courses as well.
Finally, make it a habit to frequently review your allergen information to keep it accurate and up-to-date, as suppliers may tweak their formulations.
Remember customers are more likely to trust a business that shows it cares about and understands allergens.
112,113,118,122,125,126,131,116