Move over basted turkey, pigs in blankets and honey-glazed ham, because just seven days after sitting down to a traditional Christmas feast, attention quickly turns to Veganuary. A whole month dedicated to raising awareness of plant-based foods.
It's not so much about converting people to a purely vegan lifestyle, but encouraging consumers to incorporate more plant-based foods into their diets generally.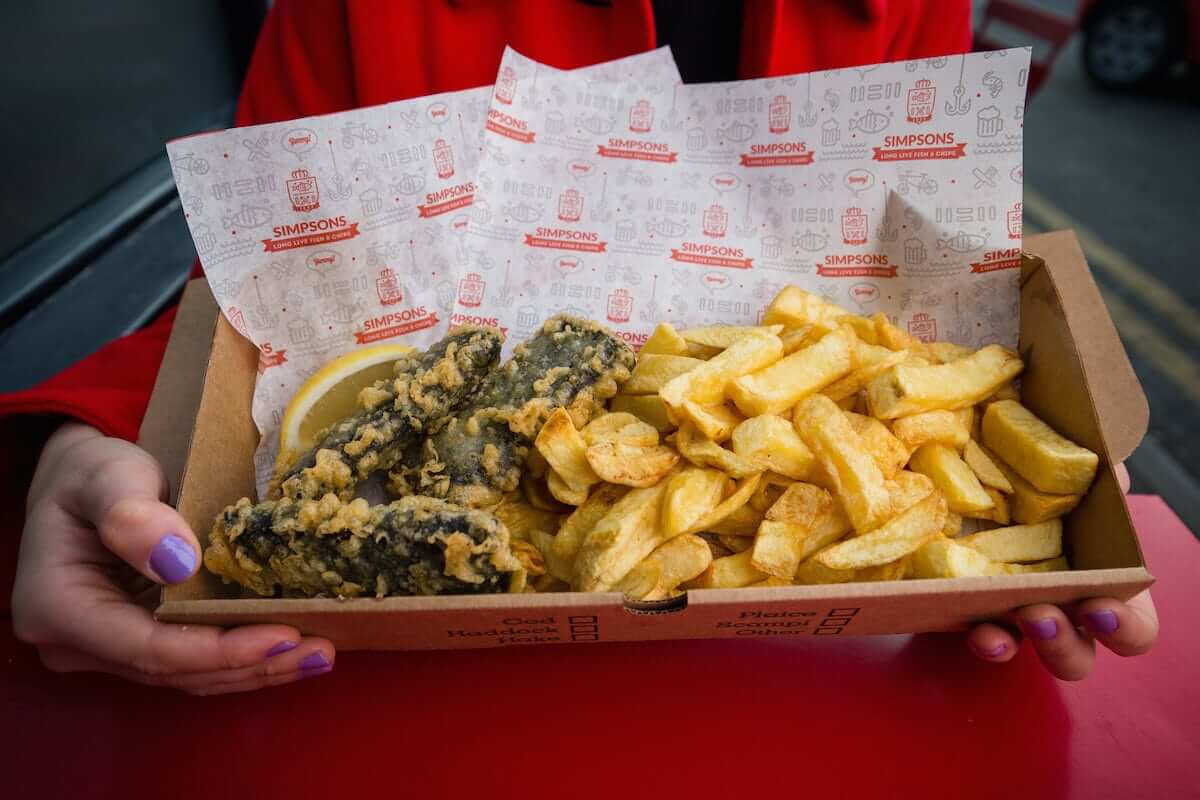 According to the people behind Veganuary, last year's campaign inspired and supported more than half a million people to do just that, spurred on by the fact that there were more than 825 new vegan products and menus launched for the occasion.

You might be thinking that vegan fish and chips has no place in your shop, but with a recent YouGov poll showing 68% of Brits are actively trying to reduce meat consumption and adopting a more flexitarian lifestyle – a cross between full vegan and vegetarian with the ability to enjoy animal products every so often – it could be worth trying. And when better to give vegan dishes a go than when all the marketing is being done for you?
Here are a few tips if you want to add vegan fish and chips to your menu. The golden rule, as is the case when cooking for any customer with a dietary requirement, is not to cook vegan food with anything non-vegan. It simply isn't vegan then and your vegan customers will not thank you for it. It's best to fry in a counter top fryer if you don't have a dedicated pan.
We've chosen tofu because we prefer the texture, but you may want to try banana blossom or jackfruit. Both make great alternatives.
With a profit margin similar, if not slightly better than fish, the great news is that you can sell tofish and chips at the same price as your traditional fish and chips, maybe a little cheaper.
If you want to enhance your vegan menu further, there are a host of other options you can make. A vegan cheese pattie – vegan cheese, chopped onion and our Ceres Fishcake Mix all shaped into a pattie and battered – is really simple to do.
Pea fritters are another. Always a winner with vegans and non-vegans, they are a perfect way to use up any leftover mushy peas. Alternatively, play around with different vegetables and decide what you like the taste of. You can play safe with battered mushrooms and onion rings or be a bit different and do jalapeños peppers or gherkins!

PRO-TIPS
• Use firm tofu so that it holds its shape. Drain and slice into pieces about 8mm thick. Score diagonally across the top repeatedly to give it the appearance of a flaky texture.
• Tofu is notoriously bland so add flavour by soaking it overnight in lemon and salt water. If you have cut thicker slices, the marinade may not soak quite as deeply into the tofu.
• Wrap in nori seaweed, which is the same product used to roll sushi in, to give an appearance similar to skin-on fish and a taste of the sea. Place in the fridge until needed.
• When required, dust in Ceres Pre-Dust Number One or Two for some extra seasoning and batter using Ceres Natural Batter Mix. Fry at 185°C for about 6 minutes or until crispy. Tofu floats instantly so you will need to keep an eye on it and flip it.
• Serve either one slice as a side portion or three as a main course.
173,112,128,122,175,142,124,123,141,131