Posted by Stelios on 28th Aug 2023
Are you looking for a finger-licking, homemade delight that won't keep you in the kitchen for hours and your customers returning for more? You've stumbled upon the perfect recipe! Our Spicy Fried Chicken promises not just a culinary spectacle but a rapid one, thanks to some savvy shortcuts we've included.
Heat is a subjective sensation; what sets one mouth aflame might warm another. While you may not find KFC's hot wings overwhelmingly spicy, they offer a subtle tingling sensation accompanied by that vibrant red hue that suggests a kick. Our recipe aims for a moderate level of heat, but don't hesitate to tweak it to your liking.
Clever Shortcuts
Chilli Paste - Spare yourself the hassle of grinding chillies; pick up some pre-made chilli paste for a quick alternative.
Black Pepper - While chilli brings a lingering warmth, black pepper delivers an immediate punch of heat.
Garlic Paste - Cooking garlic mellows its robust, spicy flavour, offering instead a creamy, nutty taste that complements the spices beautifully.
Tabasco Sauce - This is your shortcut to a well-marinated chicken. The Tabasco sauce's acid helps the marinade penetrate deeper and tenderises the chicken a bit. Feel free to substitute it with your favourite hot sauce, like Sriracha.
Ceres Alpha Coater - This isn't just a coating; it's a revolution in crispiness! With its special high-amylase starches, the Ceres Alpha Coater ensures your chicken will be incredibly crispy without any complicated kitchen alchemy. Plus, it's allergen-free, making it a crowd-pleaser.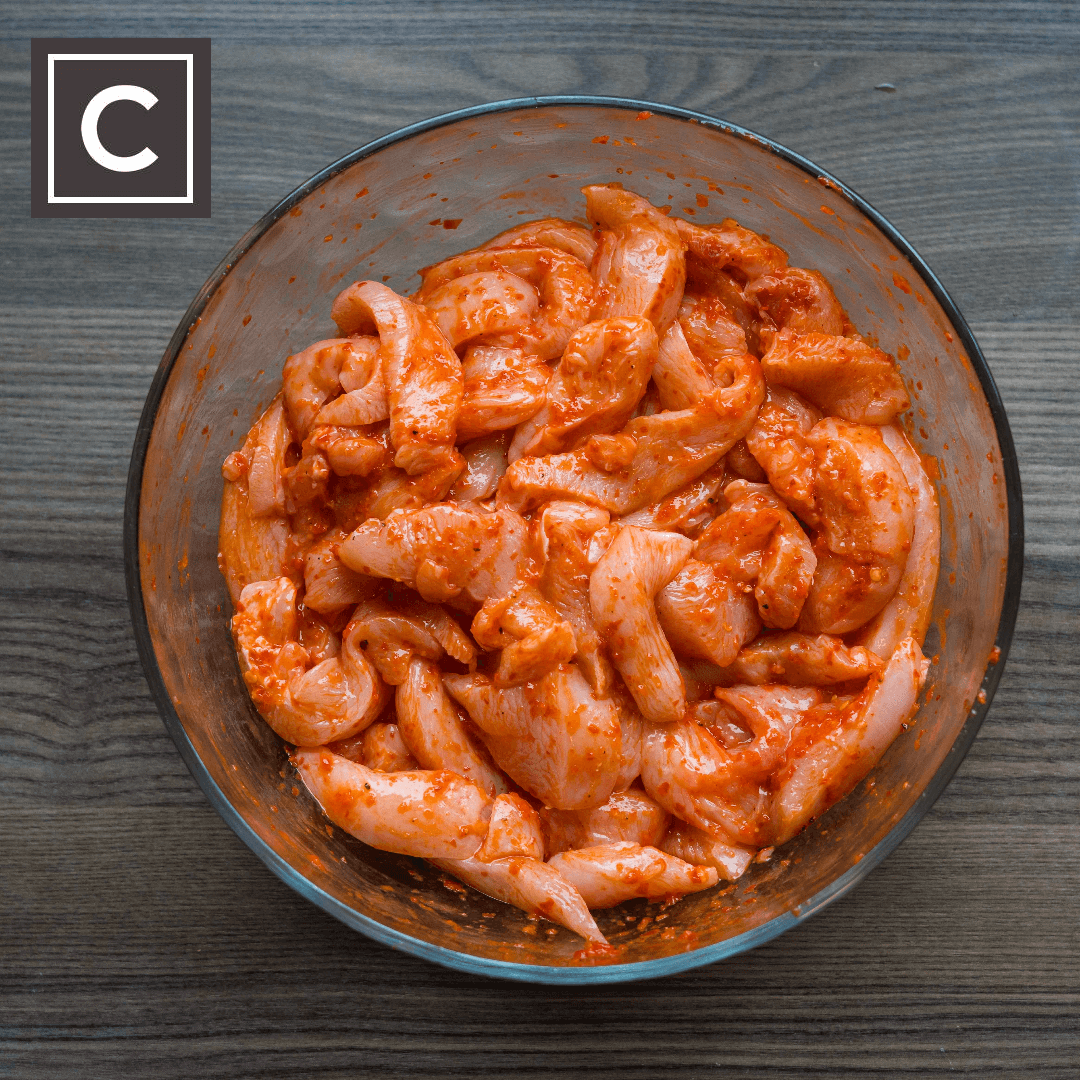 What You Will Need
| | |
| --- | --- |
| Ingredients | Quantity |
| Chicken Thighs, Cut into strips | 2kg |
| Chilli Paste | 200g |
| Tabasco Sauce | 4 tablespoons |
| Garlic Paste | 100g |
| Chilli Powder | 1 teaspoon |
| Black Pepper | 1 teaspoon |
| Water | 100ml |
| Egg | 2 |
| Ceres Alpha Coater | as needed |
Method
1. Mix the chicken thigh with all the ingredients and 50g of Alpha Coater. Ensure the chicken is well-coated.
2. Allow the chicken to marinate for a minimum of 2 hours. For optimal flavour, aim for a 24-hour marination.
3. Place your Ceres Alpha Coater in an airtight container.
4. When ready to cook, place the marinated chicken into the airtight container with the Alpha Coater. Seal the container and vigorously shake it to coat the chicken thoroughly.
5. Heat oil to 180°C and fry the chicken for approximately 3 minutes or until the core temperature exceeds 70°C.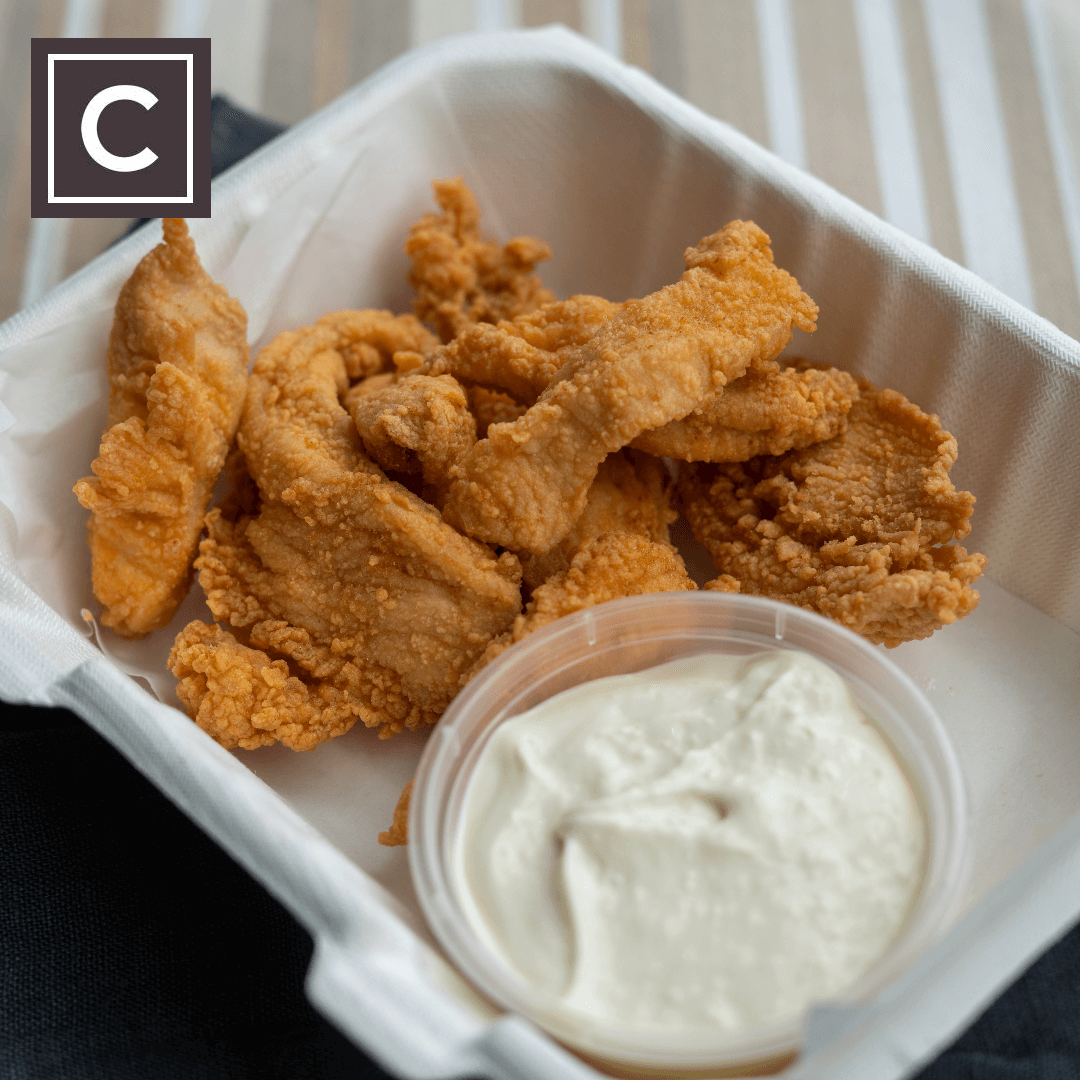 Now, prepare for a feast that's not just sumptuous but also remarkably crisp, thanks to the Alpha Coater!
175,113,118,122,125,126,131,116,173