Meeting and cooking for the Chelsea Pensioners on National Fish & Chip Day was a real honour and hearing their memories and stories of a dish they grew up on was absolutely fascinating. What we didn't know was that one of the pensioners, Roy Palmer, had written a poem about fish and chips, which he kindly read to us on the day.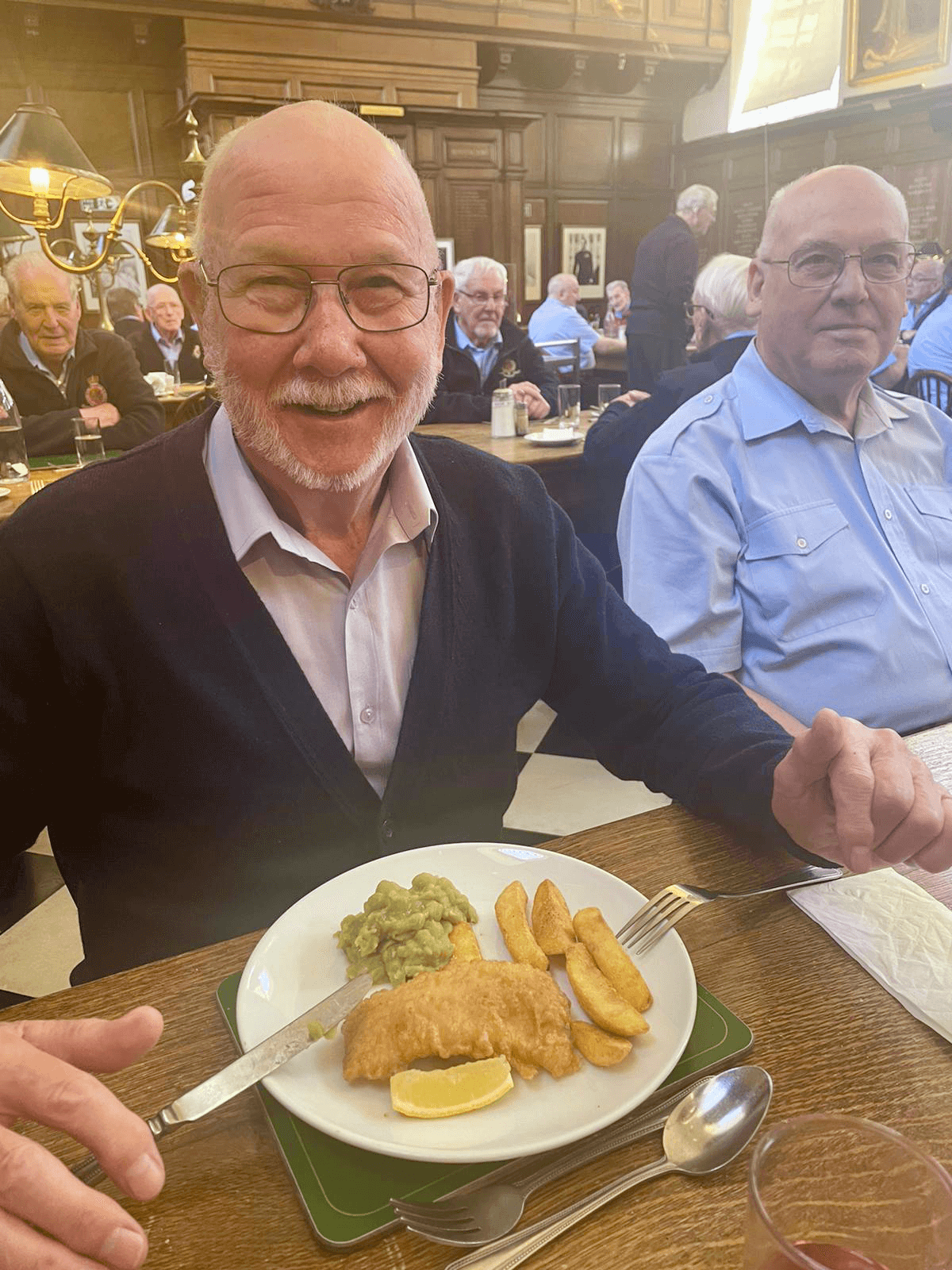 It's one of a series of poems featured across three heart-felt books Roy has written, that tell the story of his upbringing, his time serving in the Army, and his journey to become a Chelsea Pensioner. All three books - Roy's Ramblings, Roy's Still Rambling and Roy Rambles Again are available to buy from the on site shop.
Fish & Chips
That aroma, is there anything more exhilarating?
Than the smell of fish and chips frying.
The fryer lid is lifted with boiling fat exposed.
The battered fish is dropped in and suddenly explodes.
It then sizzles and zings as it begins to cook.
The crispy coating, tasting as good as it looks.
The chips are put in and again that sound.
As they bubble and crackle whilst jumping around.
British fish and chips, cooked in pure beef dripping.
The world's best food that really takes some licking!
By Chelsea Pensioner Roy Palmer
173,112,128,122,175,142,124,123,141,131