During her time as editor at leading hospitality and catering magazine The Caterer, and in her current roles where she provides PR and consultancy services to chefs, restaurants and hotels, Amanda Afiya has seen the good, the bad and the ugly.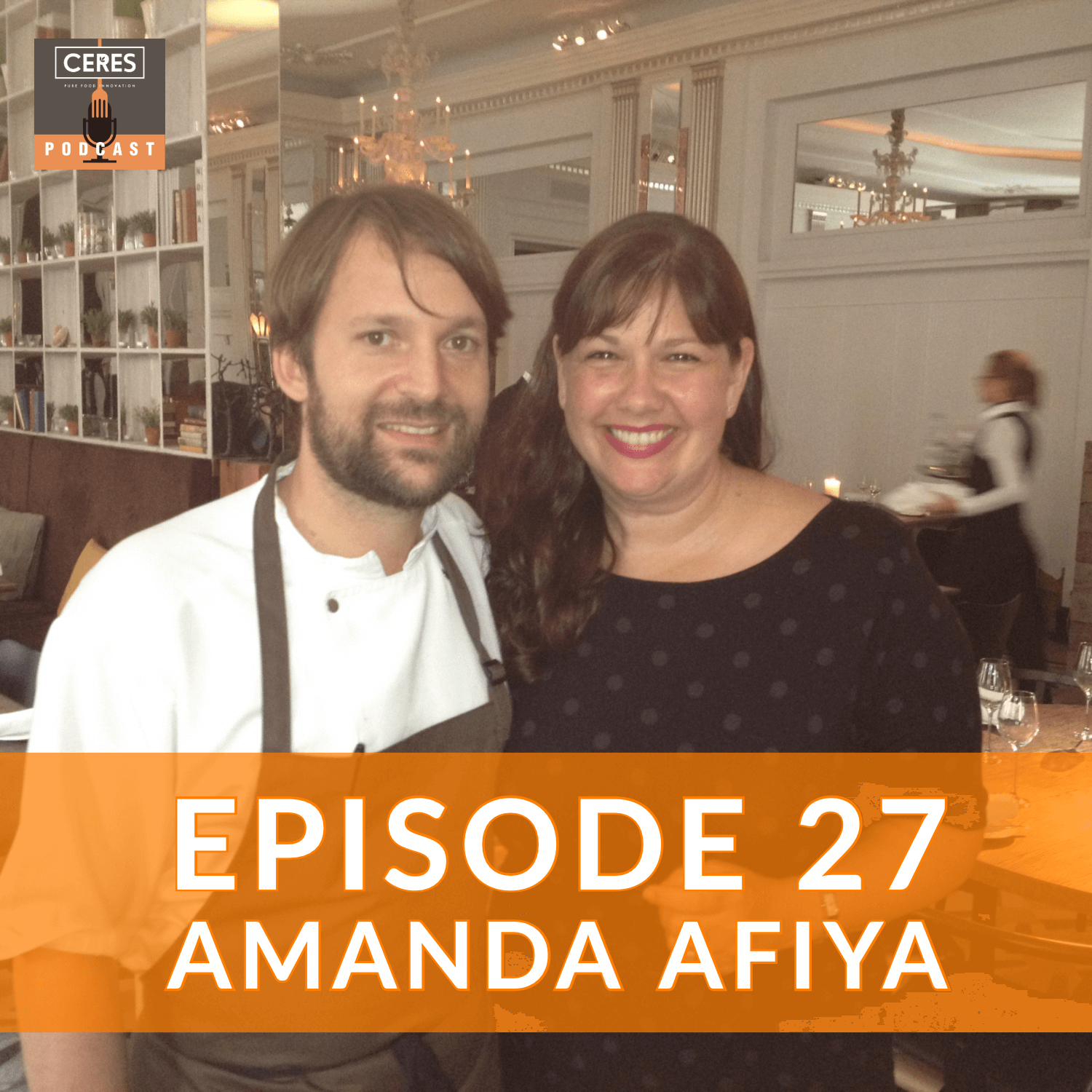 She's witnessed fledgling talent such as Mark Sergeant, Sat Bains and Jason Atherton rise through the ranks to open successful restaurants of their own. She's congratulated legends including Anton Mosimann, Heston Blumenthal and Gordon Ramsay on countless stars and awards, and when London restaurant Pétrus was unfairly denied its fifth AA Rosette in 2002, it was Amanda who broke the story that ultimately reversed the decision.
Equally, she's been at the rough end of the business too. She's seen hotels and restaurants fail, highly respected chefs, such as Philip Howard, fall victim to drug and drink abuse as a result of the pressures the industry puts them under, and she's said goodbye to some real icons including accessibility campaigner Arnold Fewell, master sommelier Gerald Basset and, more recently, restaurateur Andrew Fairlie.
It's an industry that Amanda has a deep respect for, coming to understand the pressures of working in restaurant and hotel kitchens and likening them to a pitstop during a Formula One race: "You've got that real intensity of a pitstop," she says. "And restaurant service is not serious, you know, we're not saving lives here, but a chef making a mistake during a service can have massive ramifications."
Amanda believes a sea change is occurring as mental wellbeing is being pushed to the fore, resulting in kitchens becoming more "pleasurable working environments", citing a rumour that Angela Hartnett has a quiet kitchen where no one screams or shouts.
"If you work somewhere where you're not enjoying it and you're not happy and you feel, you know, that you're being dressed down all the time, then you're just going to walk away. People don't have to put up with that anymore."
While rising labour, rates and ingredient costs are often blamed for the increasing number of hospitality casualties of late, Amanda has another theory - operators opening outlets in locations where they think they've got the right demographic but not the skill set.
One way of addressing this, she believes, is by encouraging the hospitality industry to connect with schools again - something she hopes the Adopt a School initiative she is involved , whereby chefs help children get interested in food at a young age, will tackle.
"A lot of chefs now are working very closely with colleges and developing their own academy, and the thing that I love about Adopt a School is that that's professional chefs going into primary schools and talking to children about where food comes from, how it's grown, what it feels like, what it tastes like."
One of the many perks of Amanda's various roles is an ever-growing collection of cookery books, so we couldn't leave without asking which one is her favourite. Nigella Lawson? Nigel Slater? Or James Martin perhaps?
"My most well-thumbed books are Delia's How To Cook, one and two. They're the ones that have got the bit of soya sauce stuck on the pages!"
Amanda talks openly and honestly about her experiences working in the hotel and catering industry in our podcast, discussing the pros and cons of social media, the issue of drink and drug dependency in the sector, and how crowdfunding is opening up opportunities for entrepreneurs. Listen here for free.