Posted by Stelios on 13th Aug 2023
Whipping up your own Mozzarella Croquettes is simple and serves as a delightfully melty accompaniment or a main served with freshly fried chips.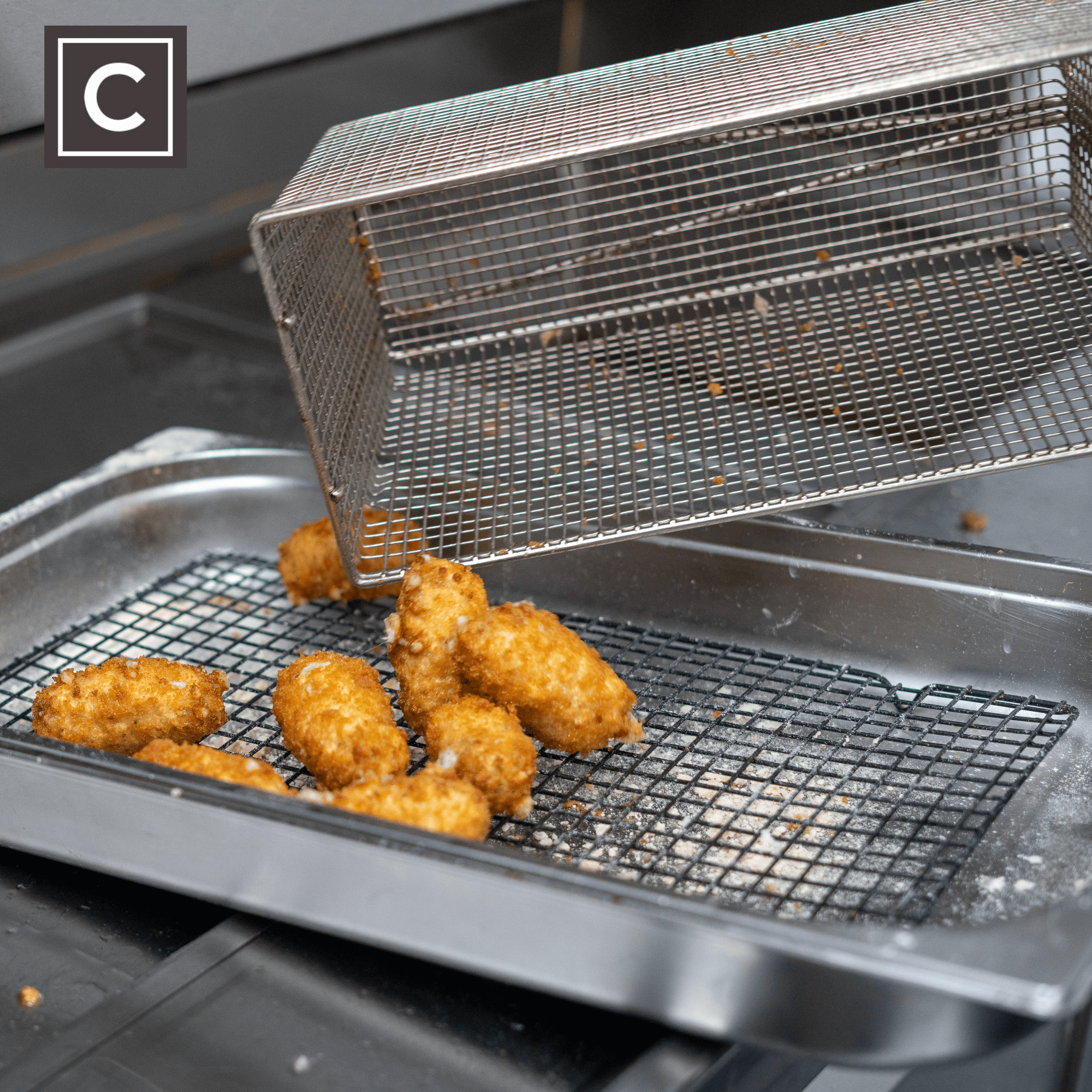 I've always been fond of the stretchy consistency of mozzarella sticks, and it's a joy to witness that in these croquettes. Their mild taste ensures they're fitting for all, children included.
Moreover, it becomes apparent that crafting them yourself is uncomplicated, and they indeed taste superior when homemade.
Indeed, these Rustic Mozzarella Croquettes are among the most straightforward recipe we've ever crafted.
Not only are they suitable for vegetarians, but they can also be quite profitable.
Mozzarella – Using grated Mozzarella is a nifty trick; there's no fuss of tearing up mozzarella balls.
Ceres Fishcake Mix – For both consistency and expediency. With this shortcut, you can speed up the process by a significant 80%, and the flavour is beyond measure. Each time, you're guaranteed uniform croquettes.
Eggs – Richness, Richness, Richness.
Butter – No elaboration is required; butter enhances any dish.
Ceres Rustic Breadcrumb - Specifically designed to endure the frying stage, ensuring a consistently perfect, crunchy finish to your fishcakes.
Ceres Pre-Dust Number One- This granular undercoat is a splendid technique for swiftly layering tastes and coatings, enhancing your kitchen efficiency.
What You Will Need
| | |
| --- | --- |
| Ingredients | Quantity |
| Grated Mozzarella | 1.5kg |
| Full Fat Milk | 800ml |
| Ceres Fishcake Mix | 500g |
| Salted Butter | 100g |
| Ceres Rustic Breadcrumb | As Needed |
| Eggs (or Loose Batter Mix) | As Needed |
| Pre-Dust Number One | As Needed |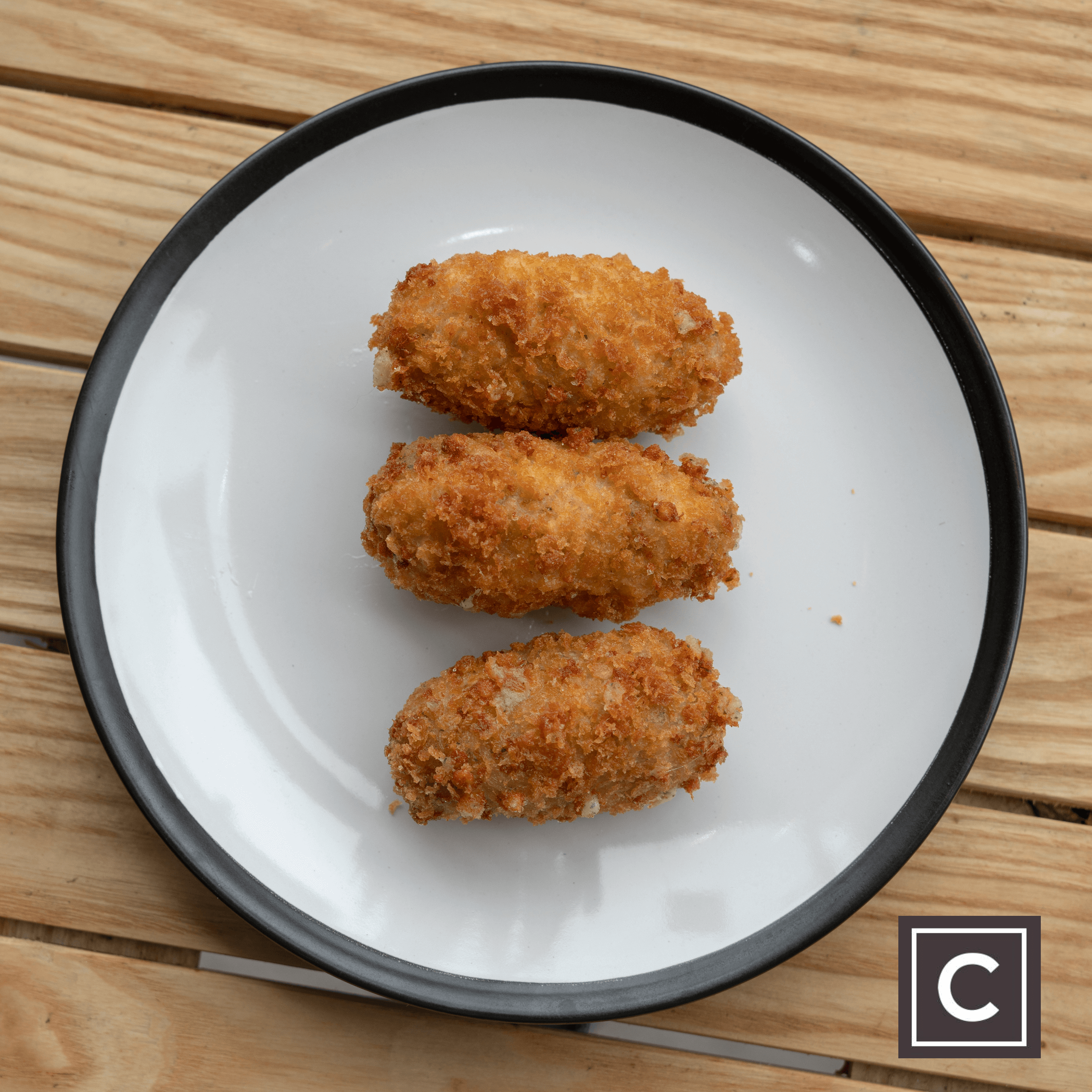 Method:
1. Mix all the ingredients until the liquid and eggs are thoroughly blended.
2. Separate into 2oz portions and shape into croquettes.
3. Coat your croquettes in Pre-Dust Number One, egg (or a loose batter mix), and Ceres Rustic Breadcrumbs.
4. Blanch for 30-60 seconds at 170°C.
5. Allow them to cool, then either freeze or refrigerate.
6. Fry as needed until the core temperature surpasses 70°C.
Tip: Opt for a tabletop fryer to maintain the oil quality in your primary fryers.
The key to this recipe is not making them too big and charging too much. If you portion them in three and six, you can cross-sell these rather than lose sales against another meal. Serve with a fruity dip; Ketchup and BBQ are an excellent place to start.
These are suitable for vegetarians, but everyone will love them.
173,119,124,135,118,143