Posted by Emma on 8th Nov 2023
Devotees of the classic Caramac are expressing profound disappointment following Nestlé's confirmation that the caramel-flavoured bar will be retired after a 64-year legacy.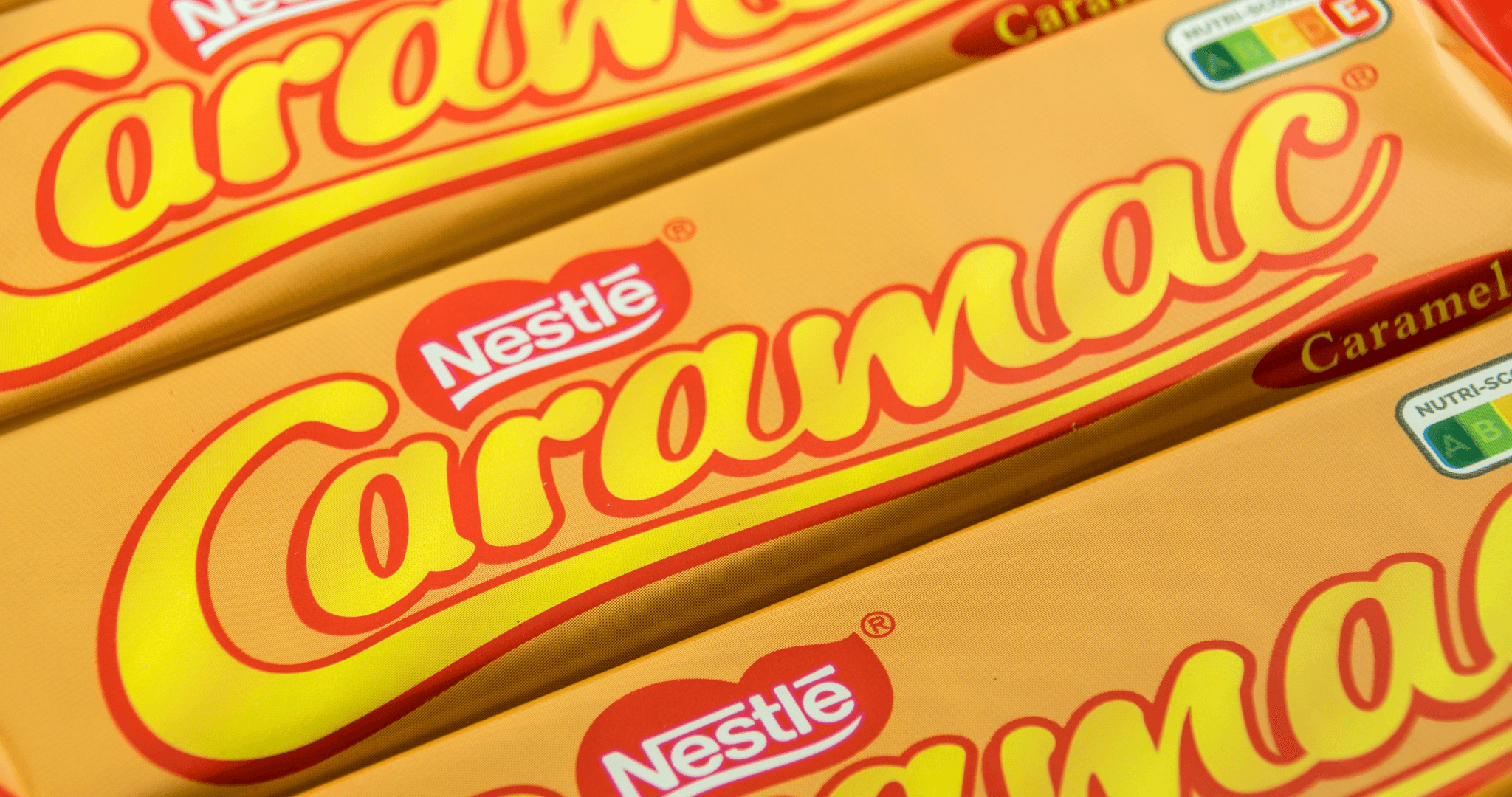 Nestlé has acknowledged the gravity of this decision, attributing it to waning sales in recent times. Introduced over six decades ago, the Caramac bar quickly became a favourite among sweet tooths, recognised for its signature red and yellow packaging and rich caramel taste.
This decision comes at a time when competing confectioners have introduced similar caramel or "blonde" chocolate offerings. Cadbury, for instance, entered the market with its Caramilk selection in 2021, subsequently branching out into variations such as Caramilk Buttons. Similarly, retailers like Asda and B&M have unveiled caramel-flavoured chocolate bars this year.
The buzz around the Caramac's discontinuation began on social media this past Tuesday, leading to a considerable outpouring of emotion from its fans. On X, the platform formerly known as Twitter, individuals voiced their dismay, with comments ranging from "ruined my day" to humorous laments like "Rest in peace Caramac."
Nevertheless, some were indifferent to the news, with remarks such as "Didn't realise they were still around, not seen one for years" sprinkled among the reactions.
In a formal statement, Nestlé conveyed an understanding of the disappointment but emphasised that this move would allow the company to concentrate on its star products and innovate new ones to captivate consumers' palates.
A bakery in Scotland known for incorporating Caramac into its baked goods took to Facebook and X to share its reaction, branding the news as a "sad day" and revealing its stockpiling efforts to prolong the availability of its Caramac eclairs. The post attracted a significant response, amassing nearly 3,000 comments, with one fan suggesting a petition to urge the consumer behemoth Nestlé to reconsider its decision.
Originally birthed by Mackintosh's in 1959, Caramac has been a fixture in British sweet shops for over sixty years. The confectionery's name, a melding of "caramel" and "Mackintosh," was the brainchild of a worker at the Norwich factory as part of an internal competition.
Throughout its existence, Caramac has been proudly produced within the UK. 1996, production was transferred to the North East, with a Newcastle factory keeping the tradition alive until now. The bar's unique flavour profile, notably lacking any cocoa, along with its nostalgic appeal and iconic wrapper, has not been enough to sustain its place in a fiercely competitive market.
As we reminisce about Caramac's distinctive taste and the role it played in the confectionery industry, it's clear the sweet's departure will leave a void for many. Do you have fond memories of Caramac, or thoughts on the evolution of the chocolate market? Your insights are invaluable – please, do share your comments below.
112,113,118,122,125,126,131,116