Restaurants and Takeaways are under more pressure than ever to diversify, not just in light of rising fish prices but also to capture the attention of Gen Z, who want more variety, as well as quick grab-and-go meals and sharing options.
In response, we've developed Ceres Alpha Coater, a coating that gives a perfectly crispy finish to a range of fried food such as chicken breasts, thighs, wings and chunks, and pork, fish and seafood.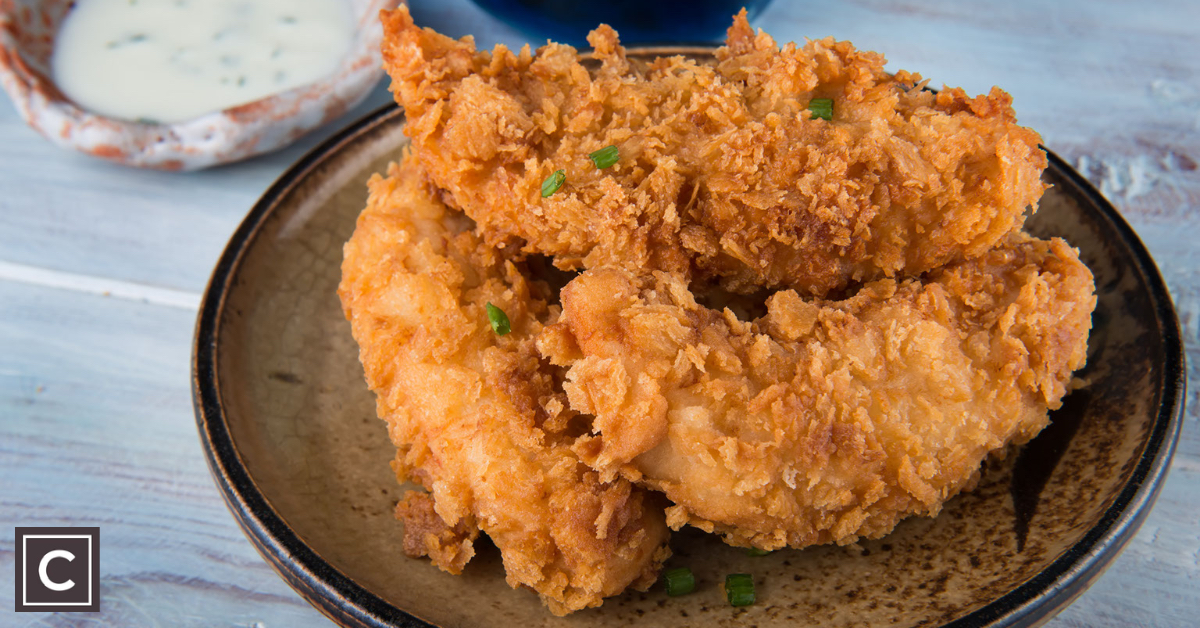 The Alpha Coater has a natural spice and seasoning level that enhances rather than overpowers, and it's super quick and easy to use. Add your fish, chicken or pork to the Alpha Coater, ensuring an even covering, and allow it to rest for a few minutes for the coater to absorb before frying to a crisp, golden finish.
Versatile too, Alpha Coater can also absorb sauces, enabling operators to offer a juicy burger, succulent calamari or even fire things up with some super hot chicken wings. Add Alpha Coater to the marinade ingredients and drop in your chosen protein. Leave in the fridge overnight, or for at least two hours, for the flavours to fully absorb and, when ready to fry, dredge in Alpha Coater once more.
KEY FACTS
✔️ No hidden nasties.
✔️ Naturally allergen-free.
✔️ Individually packed for freshness and less wastage too.
✔️ Made from a selection of high amylose starches and seasoning.
✔️ Packed in convenient 10 x 1kg bags.
✔️ Proudly manufactured in the U.K.
A great way to extend your menu and appeal to more customers, Alpha Coater means you can say goodbye to cheap bought-in freezer products and hello to tasty, homemade, high-profit chicken, fish and seafood. And it won't taint your frying medium like other products because we've deliberately created a neutral base; all the spices, seasonings and flavour come from within.

For more information on the complete range of products available from Ceres, call FREEPHONE 0845 3711 522 or visit our online store.
173,112,128,122,175,142,124,123,141,131