Posted by Nick on 4th Mar 2023
Every culture does fried food, but Italians do it exceptionally well.
In Italy, Fritto Misto is nearly always served as a first course and is especially lovely in bite-size pieces. We recommend using our Ceres Alpha Coating here because it really shines and allows the freshness of the seafood and fish to come through.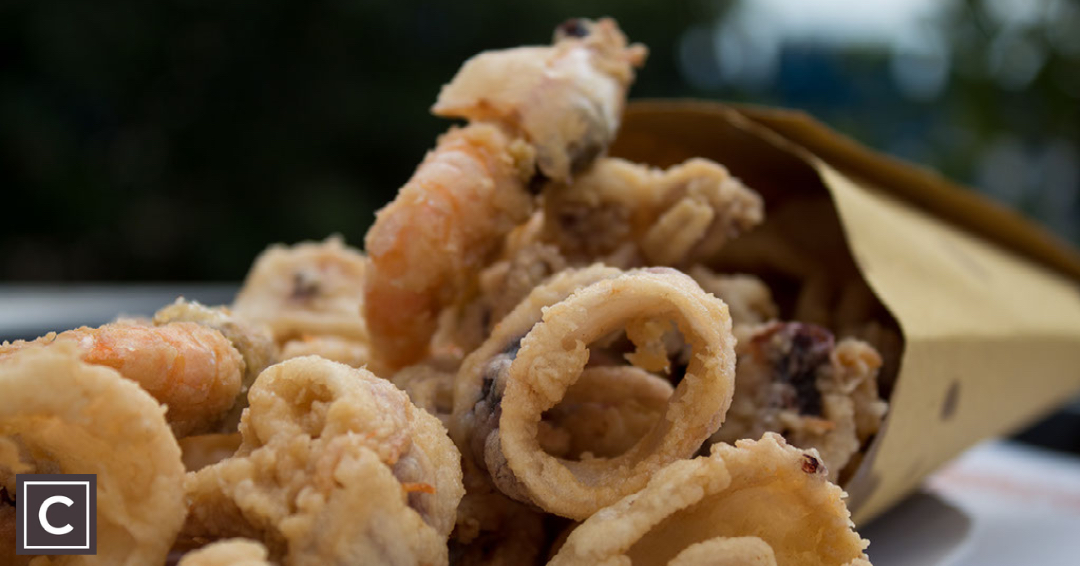 Fritto Misto is a great summer menu choice, restaurant or takeaway. I couldn't think of anything better than sitting in the garden with Fritto Misto and a glass of wine; I think your customers might feel the same.
Sprinkle it with salt immediately after frying, and try serving with delicious Roasted Garlic Mayonnaise or Calabrian Chilli Mayonnaise, topped with a bundle of fresh lemon wedges.
WHAT YOU NEED
| | |
| --- | --- |
| Ingredients | Quantity |
| Seafood & Fish Selection | 2kg |
| Whole Milk | 100ml |
| Egg | 2 |
| Alpha Coater | as needed |
| Chopped Fresh Parsley | as needed |
| Lemon | as needed |
| Liquid Oil | as needed |
HOW TO MAKE FRITTO MISTO
1 - Talk to your fish supplier and ask what fish and seafood they have that is exceptionally fresh and in season. You can use diced cod, haddock (skin-on), shell-off prawns, red mullet, scallops, squid, mussels and white bait.
Tip: If you haven't got a great source of fresh seafood, don't be afraid to use frozen seafood.
Whisk the egg and milk together in a bowl.
2 - Add your selection of fish to the milk & egg mixture, add 50g of Alpha Coater and refrigerate until ready for use.
3 - When ready to fry, add your fish selection to the Alpha Coater and dredge.
4 - Fry at 175c until crisp and golden.
5 - Once fried, sprinkle with sea salt and finely chopped fresh parsley and serve with a fat wedge of lemon.
Tip: Avoid solid fats when frying Fritto Misto as you want the oil to drain off fast and not leave any residue on the Fritto Misto when it cools.
173,112,128,122,175,142,124,123,141,131