Posted by Stelios on 5th Mar 2023
Over the years, I have played with different types of fish coatings, not just in my current role but also when I worked back in the family fish and chip shops. But for the most part, any off-the-shelf coating I tried was full of spices, which massively overpowered the fish.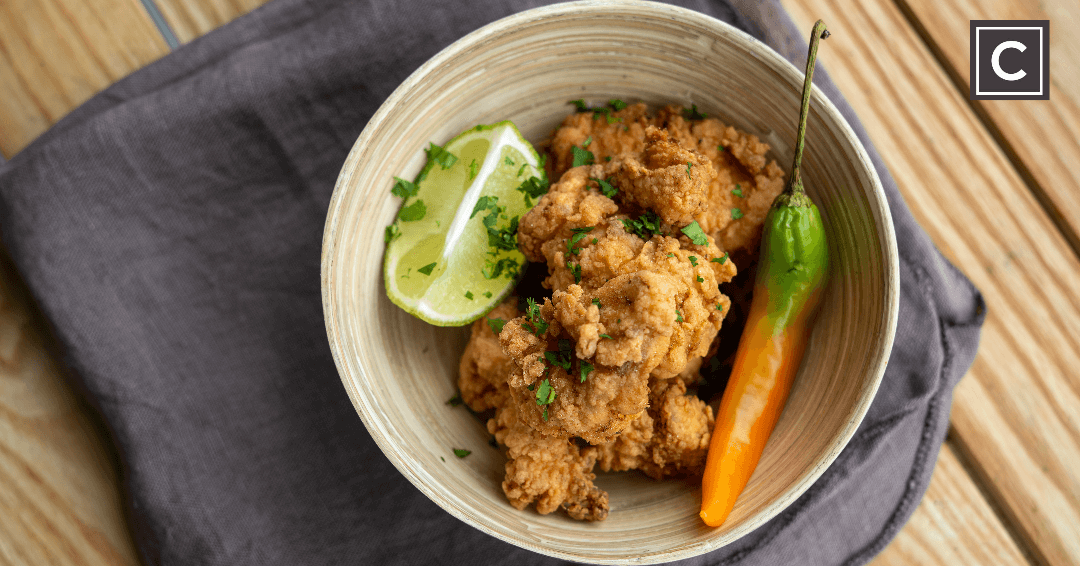 The idea has always stuck with me, and then one day, it occurred to me the error was that I kept going back to flavoured coatings. This was the inspiration behind the Alpha Coating, and by keeping the exterior coating free of additional ingredients, you get a great texture when fried.
As you will see below, we've kept everything simple to give a clean spice profile.
CHEATS
Ginger: There is no flavour in the world like that of ginger. It is hot, zesty and biting yet sweet and warm. Ginger is quite pungent and spicy with a very slight woody flavour that lends a certain mildness to its overall flavour profile. This particular ingredient is as aromatic as it is flavourful.
Garlic: When eaten raw, garlic has a robust, pungent flavour. For that reason, it's customary to cook it in some way before serving it, which mellows the flavour considerably. Roasting garlic changes the flavour and texture significantly, resulting in creamy cloves with a nutty, mild taste.
Garam Masala: Garam masala is a blend of ground spices used extensively in Indian cuisine. The spices for garam masala are usually toasted to bring out more flavour and aroma, and then ground. The word masala simply means "spices," and garam means "hot." Garam masala adds warmth, sweetness, floral notes, and a touch of heat from the black pepper. It is intended to be a fragrant spice as well as flavourful.
Lemon Juice: We use lemon because it lifts the recipe, making the fish marinade much more refreshing.
Ceres Alpha Coater: The Ceres Alpha Coater uses very specific starches with a high amylase content. Fried food gets very, VERY crispy in the right conditions without getting too technical. Remember, it is allergen-free so that everyone can enjoy this titillating Garlic & Ginger Fried Cod.
WHAT YOU WILL NEED

WHAT YOU NEED TO DO
1 - Add all the ingredients to a bowl and mix well, be gentle. You don't want to break up your fish.
2 - Portion up and marinate for at least 2 hours (24 hours would be much better)
3 - When ready, dredge and shake in the Alpha Coater. Fry at 170°C until piping hot and crispy.
4 - Use a table-top fryer to keep the oil in your main frying range in better condition.
5 - You could portion up, bag up and freeze and take some out as you need them; if you are in a rush, you could always run cold water over the sealed bags.
Pro-fit: Why not bundle it with a homemade cucumber & mint raita.
173,112,128,122,175,142,124,123,141,131