Posted by Nick on 13th Aug 2023
This recipe is fragrant and tasty; you wouldn't usually think of greek food and fried chicken. This recipe is easy, and you prepare it in advance.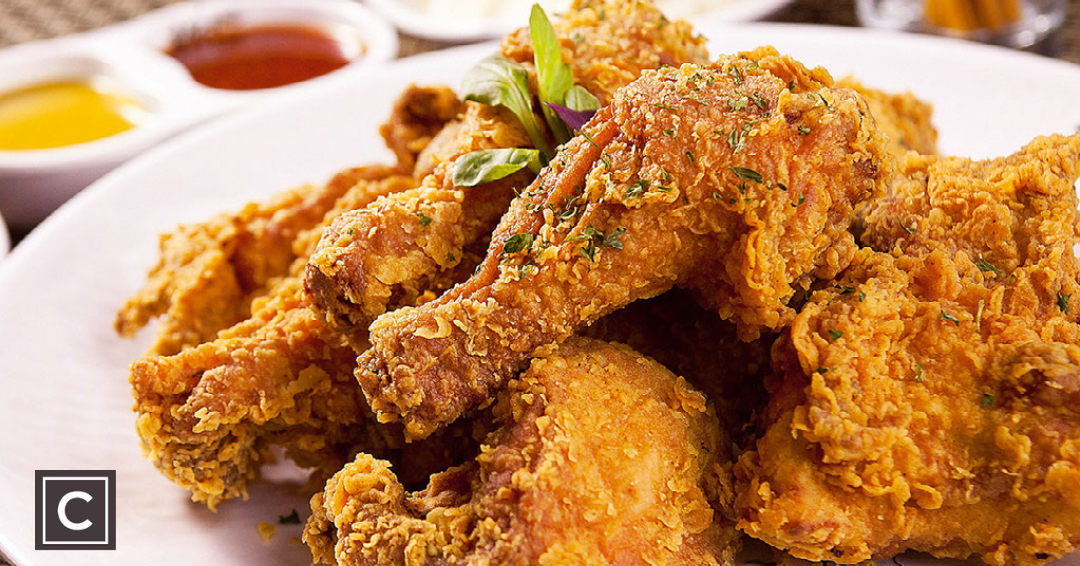 The chicken in this recipe is super tender because of the grated Onion and yoghurt; they are mildly acidic when raw, so it will help tenderise the chicken, and when cooked, it will give the chicken a nice sweet flavour.
Serve with a drizzle of honey, which will go beautifully with the freshly cooked crispy chicken. Even better, mix your honey with lemon and fresh thyme and drizzle.
CHEATS
Ceres Alpha Coater: The Ceres Alpha Coater is made using very specific starches with a high amylase content – without getting too technical food gets very crispy in the right conditions.
Honey: Honey is one of the most fascinating liquids on the planet; a little drizzle goes a long way. Honey is luxurious and full of flavour.
Thyme: Is there anything more greek than Thyme on Chicken? Thyme will give your guests a hint of Greece with one bite.
Chicken: If you prefer to cut down whole chickens, switch to boneless thighs and cube up your chicken.
Plain Yoghurt: Yogurt is mildly acidic and will tenderise your chicken slowly, but it also adds an excellent coating for the Alpha Coater to stick to.
Minced Onion: Minced Onion will tenderise your chicken nicely. Also, it will add so much sweetness to your marinade when the onion cooks, the flavour will be sweet and give your chicken that oomph.
Lemon Juice: Lemon will not only tenderise your chicken but infuse it with that beautiful lemon flavour that makes you think of Greece.
WHAT YOU NEED FOR THE GREEK FRIED CHICKEN
| | |
| --- | --- |
| Ingredients | Quantity |
| Cut Chicken Pieces or Boneless Thighs Diced | 5kg |
| Plain Yogurt | 250g |
| Alpha Coater | As Needed |
| Lemon Juice & Grated Zest | Of 2 Lemons |
| Minced Garlic Cloves | 5 |
| Minced White Onion | 1 |
| Oregano | 1tbsp |
| Thyme | 1tbsp |
| Ground Black Pepper | 10g |
| Salt | 10g |
| Honey | As Needed |
| Frying Oil | As Needed |
HOW TO MAKE YOUR GREEK FRIED CHICKEN
1 - Combine chicken pieces, yoghurt, lemon juice, lemon zest, salt, grated onion, minced Garlic, Oregano, Thyme, and Black Pepper in a large mixing bowl; add 200g of Ceres Alpha Coater and mix once more until all dry mix is absorbed. Cover and refrigerate for 12-24 hours.
2 - When ready to fry, Preheat the fryer to 175°C.
3 - To coat well, remove chicken from the marinade and dredge in the Ceres Alpha Coater.
4 - When oil reaches 175°C, lower the chicken pieces in batches into the oil. Cook slowly until golden brown, turning to brown the chicken evenly on all sides. Do not crowd the pan.
5 - When the chicken is ready, drain off and serve.
6 - Serve chicken hot and drizzle with honey and sprinkle with oregano & thyme.
112,113,118,122,125,126,131,116