Posted by Stelios on 27th Aug 2023
Let your customers indulge in this luxurious and robust flavoured Tahini Sauce. Prepared with just a few ingredients like tahini paste, garlic, and freshly squeezed lemon juice, this sauce offers a nuanced blend of nutty, creamy, and zesty notes.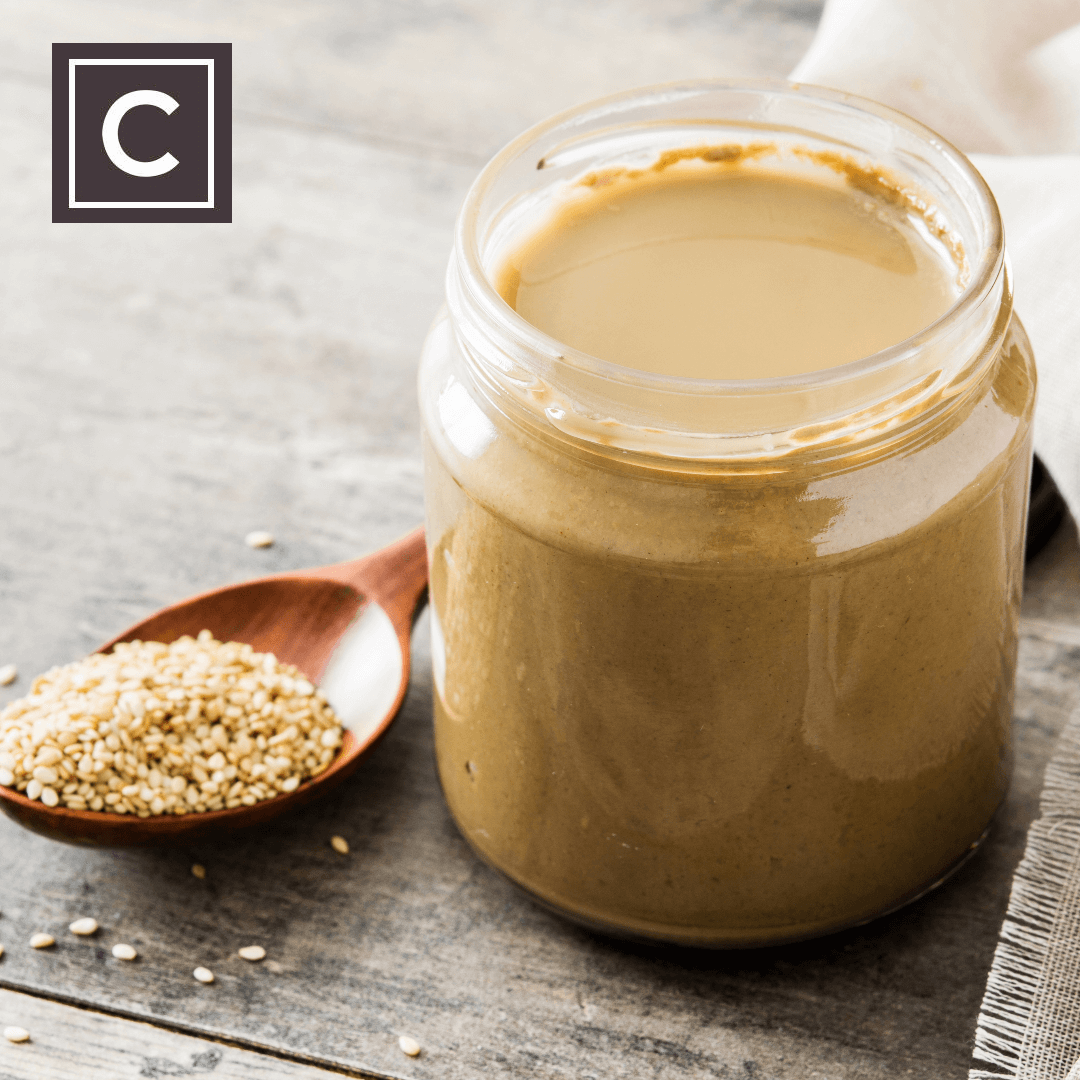 Perfect Pairings
Boost classic Middle Eastern favourites like falafel, lamb shish, and chicken shawarma, or lavish it upon freshly roasted vegetables, toasted pitta bread, and salads. The ultimate guilty pleasure? Drizzling it over freshly fried crispy chips.
Dietary Info
Vegan, Vegetarian, Gluten-Free, Dairy-Free—so everyone can savour it.
The Three 'I's of Homemade
Why opt for homemade? Increase customer loyalty, Increase turnover, and Increase profitability.
Why Your Customers Will Adore This Tahini Sauce
Seed-Based Goodness - Although often likened to nut butter, tahini is made from sesame seeds, making it allergen-free and brimming with essential fats, nutrients, and proteins. And yes, it's completely vegan!
Unmissable Flavour - A staple in Middle Eastern and Mediterranean cuisine, its complex flavour profile brings an earthy, robust, and nutty tang you will want to take advantage of.
Quick & Simple - Whisk up this sumptuous sauce in under five minutes. It's so easy you'll find yourself preparing it frequently to accompany various dishes.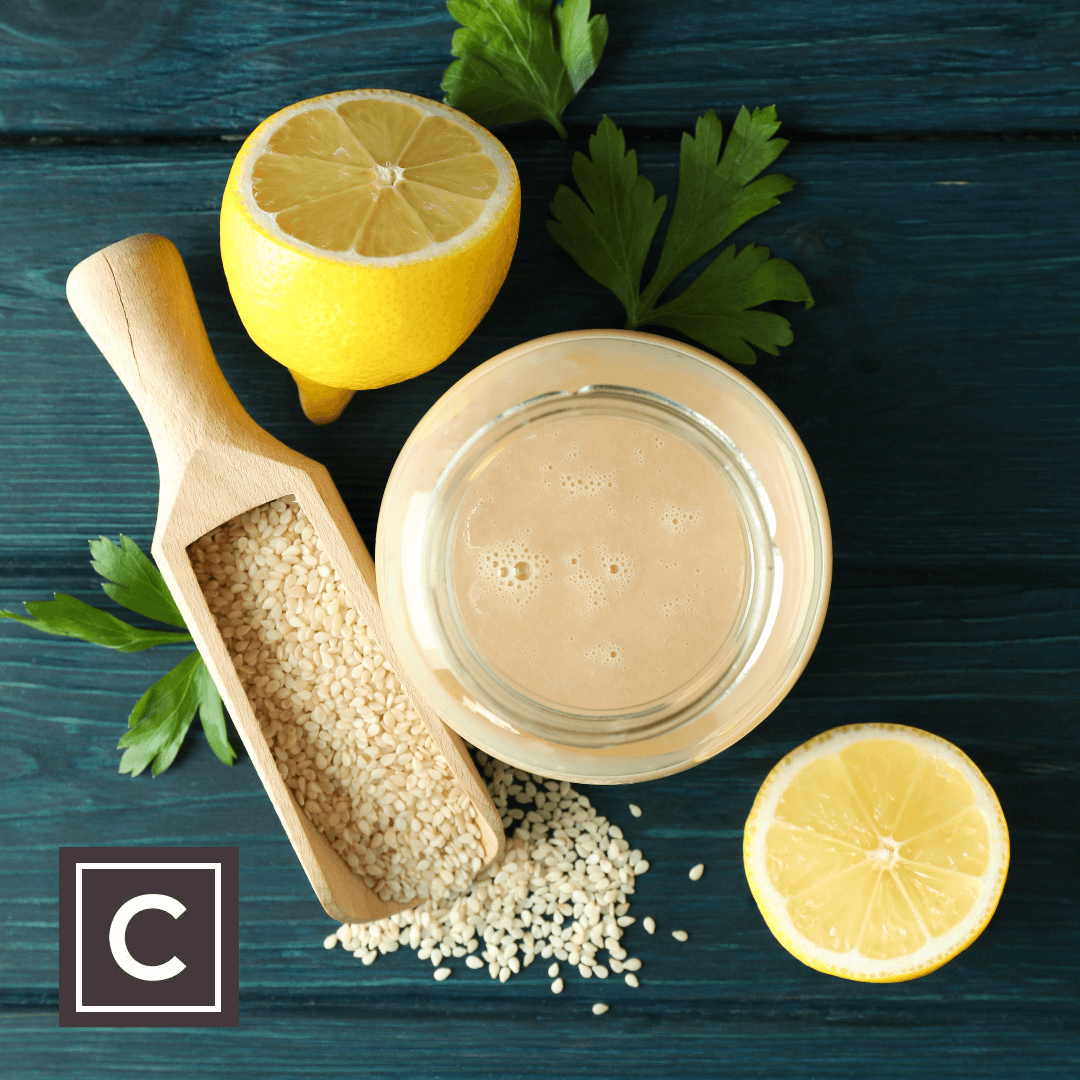 A Bit About Tahini
Tahini traces its roots to the Middle East and even back to 13th-century texts. In cuisines from Israeli to African, Chinese to Iranian, tahini has been coveted by aristocrats and used as medicine by the ancient Greeks - a truly global and historic ingredient.
How to Create the Perfect Tahini Sauce
| | |
| --- | --- |
| Ingredients | Quantity |
| Tahini Paste | 1 Cup |
| Olive Oil | 4 tablespoons |
| Water | Add to desired thickness |
| Lemon Juice | 1-2 lemons as desired |
| Salt | 1/2 teaspoons |
| Garlic | 4 cloves |
Method
1. Blend the tahini paste, garlic, lemon juice, salt, and water in a blender or food processor. Stir diligently until the texture is smooth.
2. Should the sauce appear too thick, gradually introduce more water until your preferred consistency is achieved.
3. Decant into a serving bottle and serve.
Pro Tips
Should the tahini sauce ever separate or become too thick, fret not; continue stirring until it achieves a flawless smoothness.
Feel free to adjust the garlic and lemon juice levels to suit your taste; some prefer it zestier and more garlicky than others.
For extra freshness and to counter the natural bitterness of the tahini, why not blend some peeled lemon zest?
Storage
Store any leftover sauce in an airtight container in the fridge for up to 3 days.
Inspiration for Use
Shawarmas - Add an elegant touch to your next Chicken Shawarma with a drizzle of Tahini Sauce.
Falafel - Falafel's best friend is unquestionably Tahini Sauce.
Salads - Serve as a delicious dressing over any salad.
Meats - Ideal for Grilled Chicken Skewers, Lamb Chops, Roast Chicken, or Meatballs.
Vegetables - Lavish it on grilled or roasted veggies.
175,113,118,122,125,126,131,116,173