Posted by Emily on 1st Dec 2019
Amaranth is a versatile, protein-packed pseudo-cereal similar to quinoa, and it's distantly related to leafy greens like Swiss chard and spinach. The plant produces numerous seed heads, each yielding 5,000 seeds. As one of the oldest crops in the world, amaranth was held in high regard by ancient civilizations like the Aztecs and Incas, who attributed mystical qualities to it. It offers a mild, nutty, and slightly malty flavour and is available in various forms: whole seeds that are a sandy hue, flour, and flakes. You can also find it in processed foods such as cereals and pasta.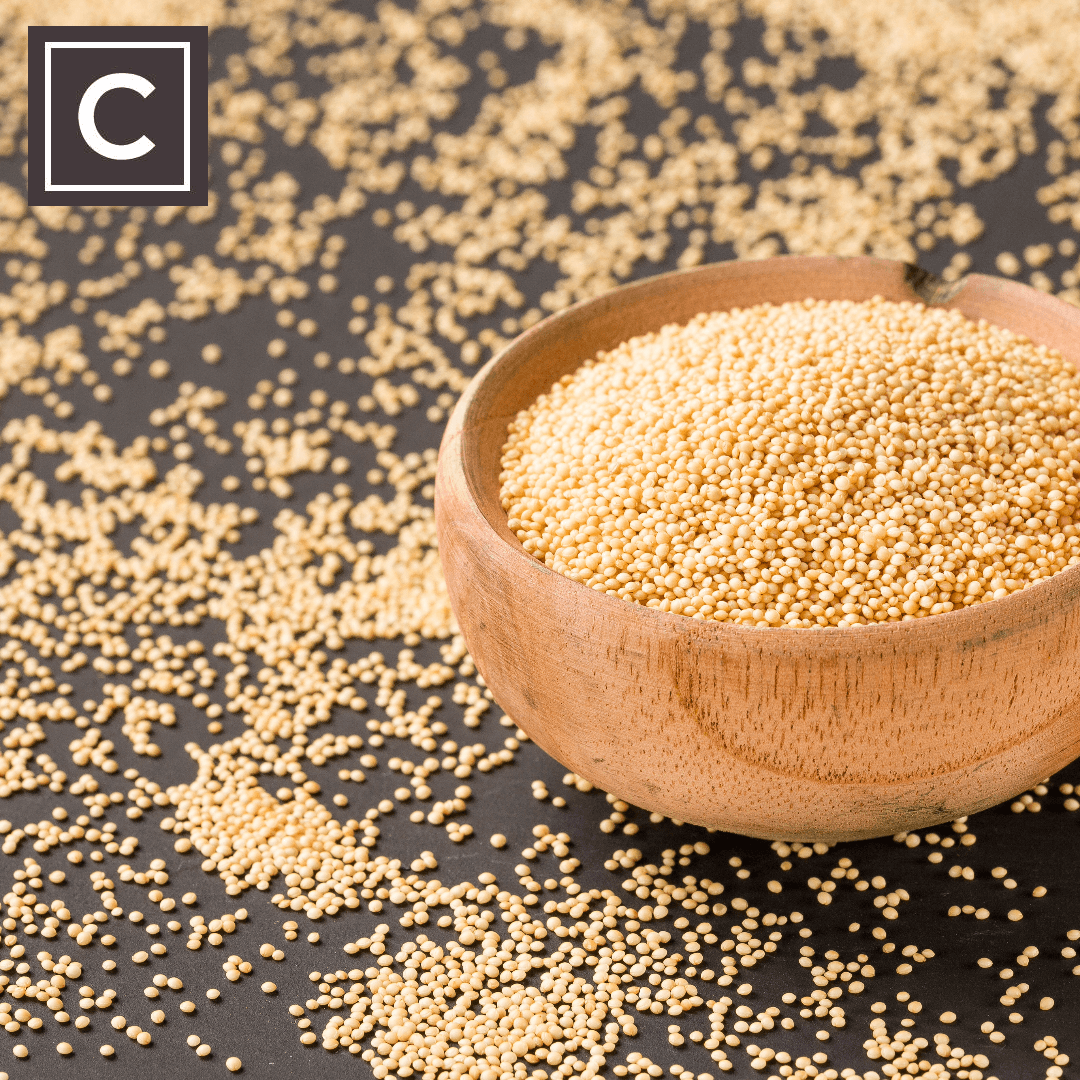 Preparing Amaranth
The key to cooking amaranth is to avoid its tendency to become gooey. Mixing it with a drier grain often results in a more desirable texture.
Cooking Guidelines for Amaranth
Blend amaranth flour with different flours for use in a variety of baked goods like bread, muffins, and pancakes. You can also use it as a gluten-free thickening agent for soups and sauces. Whole amaranth grains can be boiled and combined with other grains to create salads and side dishes. Additionally, you can incorporate it into dips and stews or pair it with oats to make a hearty porridge.
Storing Amaranth
Keep amaranth in a tightly sealed container and store it in a cool, dark, and dry environment.
Alternatives to Consider
If you're looking for a substitute, quinoa is an excellent alternative.
112,113,118,122,125,126,131,116