Posted by Emily on 1st Dec 2019
What is Duck?

Duck meat is rich and robust in flavour, offering a high nutritional value. It's a good source of protein, B vitamins, and minerals such as zinc, potassium, magnesium, and iron. Although it contains less meat per weight than chicken or turkey, its potent flavour means a small amount can be pretty satisfying. For a leaner option, you may remove the skin and underlying fat layer before cooking duck breast.
The most prevalent type of duck is farmed duck, domesticated from the wild mallard. Wild duck is also seasonally available. The meat is a staple in Chinese and Thai dishes and European cuisine, where it is often paired with fruits like oranges, raspberries, cherries, cranberries, and blueberries.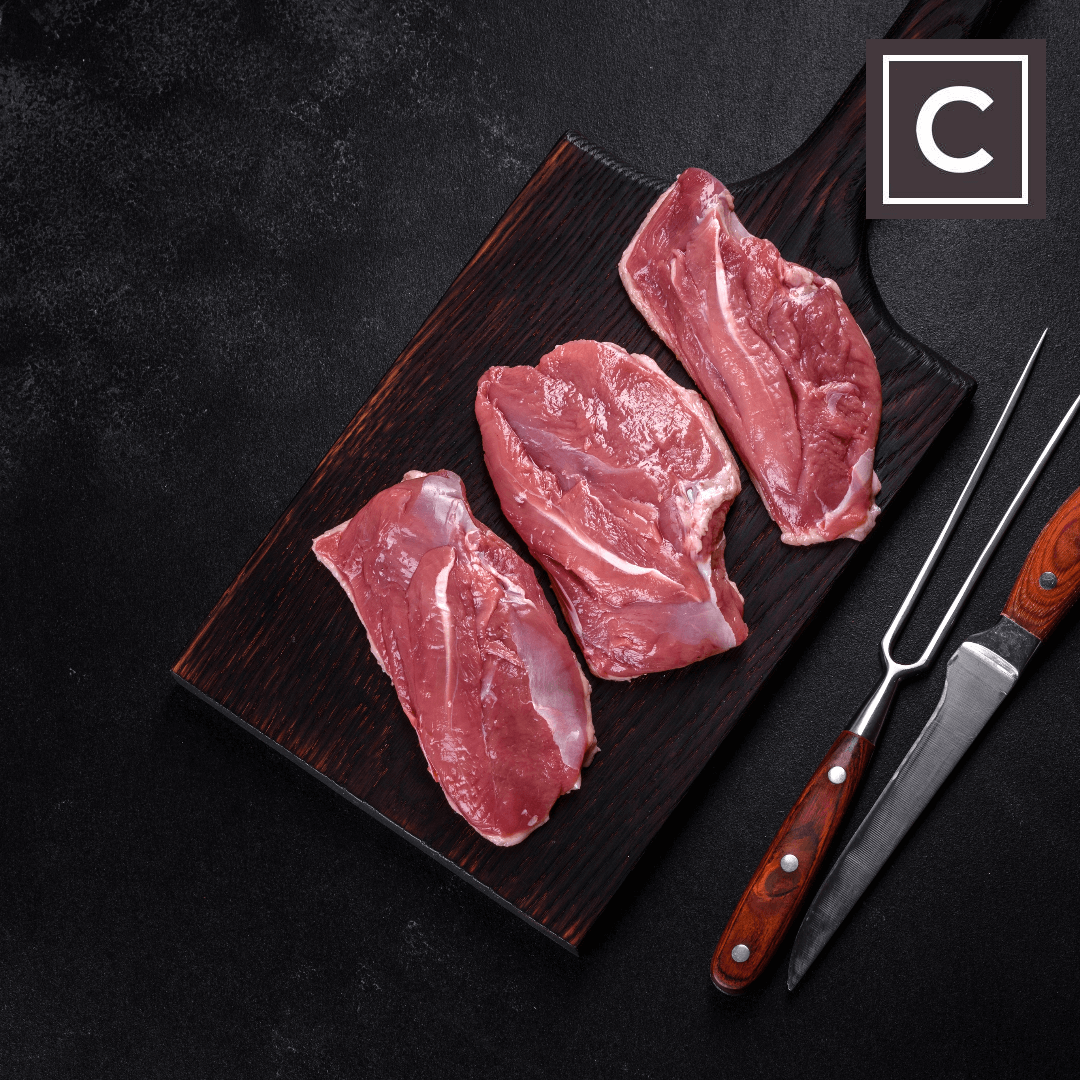 Availability of Duck
Farmed duck is accessible throughout the year, while wild duck can generally be found from October to December.
Choosing the Best Duck
When purchasing duck, it's advisable to buy from a reputable source. This could be a well-regarded supermarket, local butcher, farmers' market, or a mail-order company. For information on animal welfare, consult the Food Standards Agency.
Various duck breeds are on offer. Noteworthy British breeds include Goosnargh, named after the Lancashire village it hails from, Aylesbury, and Gressingham. These breeds boast plump and juicy meat with robust flavour. French breeds like Barbary and Nantais are also worth considering.
Whole ducks are ideal for roasting. Other available cuts (either skin-on or off, bone-in or boneless) include breasts and legs, which are suitable for various cooking methods. Smoked duck breast and confit de canard are other options, ready to be enjoyed with minimal preparation.
For optimum quality, opt for ducks or cuts that display clear, soft skin free from bruises, blemishes, or tears.
How to Prepare Duck
Farmed duck meat, due to its rich flavour and fattier texture, generally doesn't require marinating. Wild duck, although equally flavourful, can be drier and benefits from marination for 4 to 24 hours. A few slashes in the skin can help the marinade penetrate deeper.
Before cooking, allow the duck to come to room temperature by taking it out of the fridge at least an hour beforehand for whole ducks and 30 minutes for cuts. Keep it covered in a cool place.
How to Store Duck
Remove all packaging and wipe the entire bird (including the cavities) with kitchen paper upon bringing duck home. Place the duck on a plate or tray containing any seeped juices and cover loosely with foil. Ensure it doesn't come into contact with raw food or already cooked meat in the fridge. Both whole birds and duck cuts can be stored for up to two days.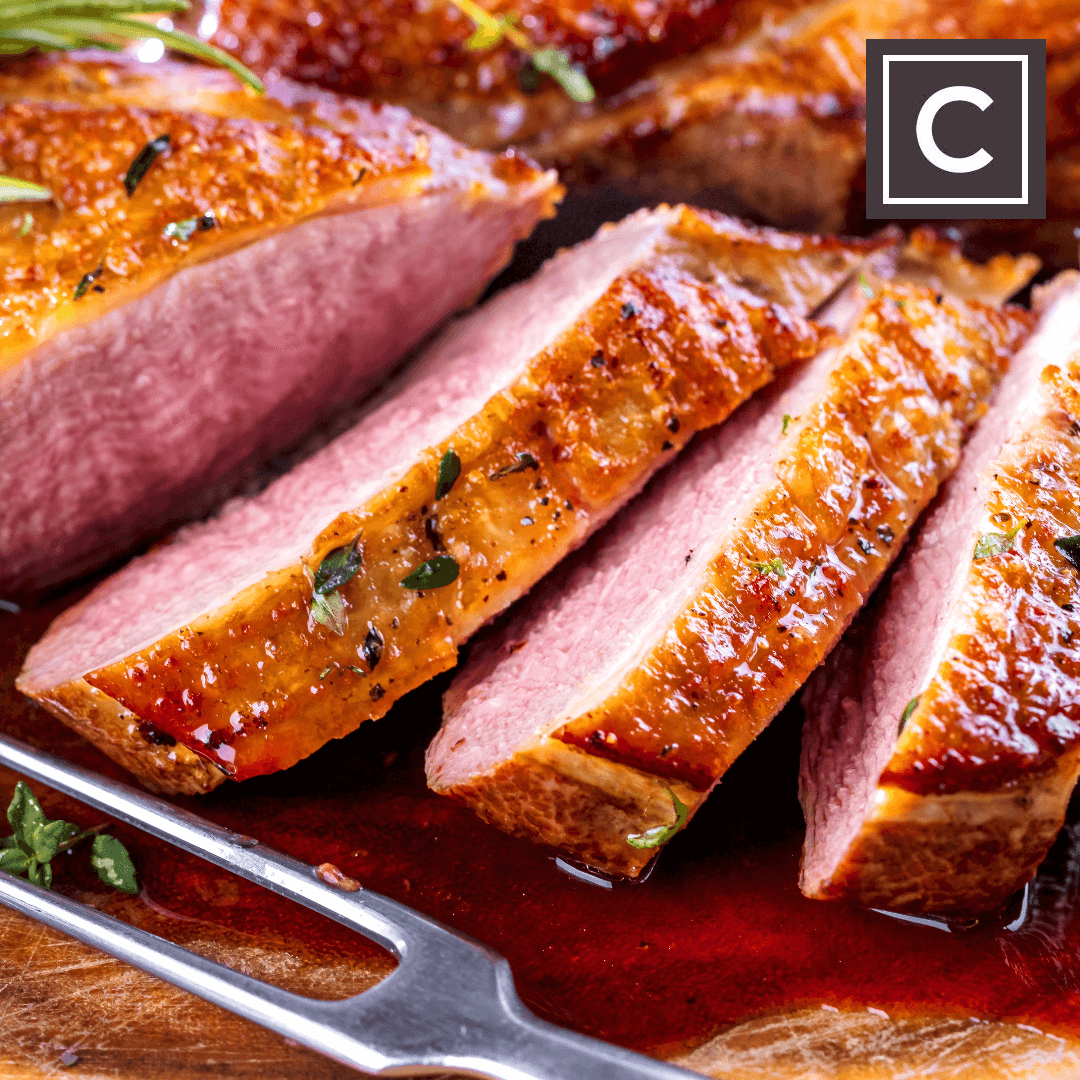 How to Cook Duck
For roasting whole ducks, the cooking time depends on weight: 2 ¼ hours for ducks weighing 1.75-2 kg and 2 ¾ hours for those weighing 2.5-3 kg. Duck breasts can be roasted for about 30 minutes. For other methods, dry-fry, grill or barbecue each side for 3-4 minutes, or stir-fry cubes or strips for 5-7 minutes.
Alternatives to Duck
If you're looking for substitutes, consider chicken, goose, or turkey.
112,113,118,122,125,126,131,116