Posted by Emily on 1st Dec 2019
Za'atar is a renowned spice blend in Middle Eastern and Levantine cuisine.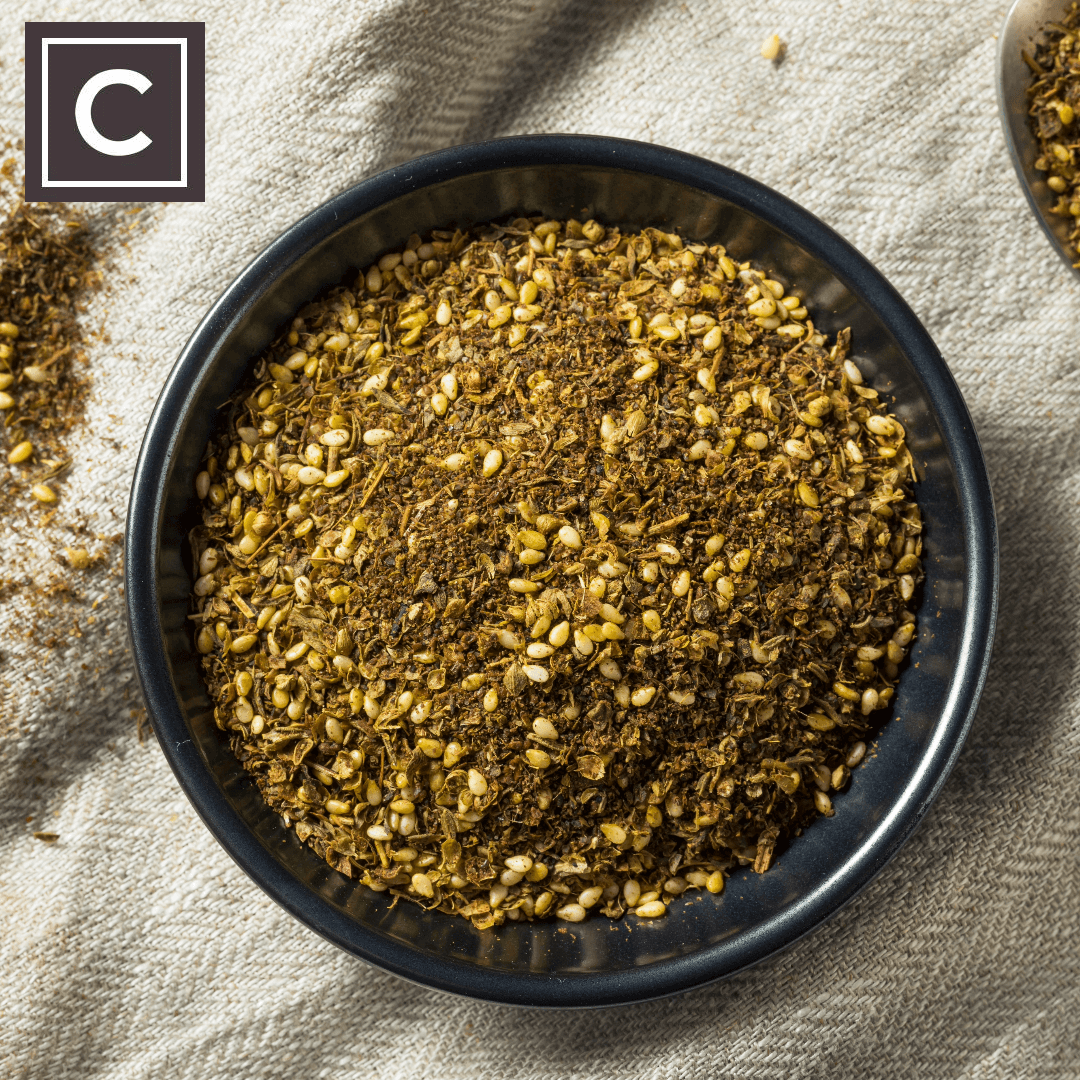 An Introduction to Za'atar
Za'atar is transformative; once tasted, it's easy to see why it has become a staple in numerous countries. The term "za'atar" can refer to a specific herb or a blend of herbs, sesame seeds, and salt. Commercially available za'atar may contain wild oregano, wild thyme, or both. A high-quality za'atar - a single herb or a blend - delivers a penetrating, aromatic, and long-lasting savoury taste with fragrant, herbal, and citric notes.
In some blends, you'll also find ground sumac, a flavour enhancer that, once discovered, becomes indispensable. Sumac is made by grinding a range of related smoky, crimson berries, yielding a powder with a captivating lemony zing. Sumac is incredibly versatile and can be generously used in everything from fish dishes to salad dressings or sprinkled over fried or poached eggs, grilled or roasted fish, poultry, or meat.
The amalgamation of za'atar's herbs, sesame seeds, salt, and sometimes sumac, opens up a plethora of culinary possibilities that are universally inviting.
Availability
Za'atar is increasingly easy to find in speciality shops and through online retailers.
How to Choose the Best Za'atar
Determining the best za'atar blend is ultimately a matter of personal preference. Pay close attention to the ingredients to ensure you get what you want. For beginners, it's often best to start with a blend, possibly one that includes sumac.
Storage Tips
Ground herbs in za'atar can oxidise and lose flavour rapidly, especially if exposed to heat and light. It's advisable to store your za'atar in a cool, dark place. Like other ground spices and herbs, it's best used as soon as possible.
Uses
Za'atar is most commonly used as a condiment, often sprinkled over olive oil-slathered hot flatbreads. However, its versatility knows no bounds. For recipe inspiration, consult Middle Eastern cookbooks—works by Yotam Ottolenghi are a particularly rich resource.
112,113,118,122,125,126,131,116