Posted by Emily on 6th Oct 2023
Kickstart the festive season with a delightful treat that's quick, easy, and full of holiday cheer. Our Puff Pastry Mince Pie Squares are ready in less than half an hour, and they're an absolute crowd-pleaser.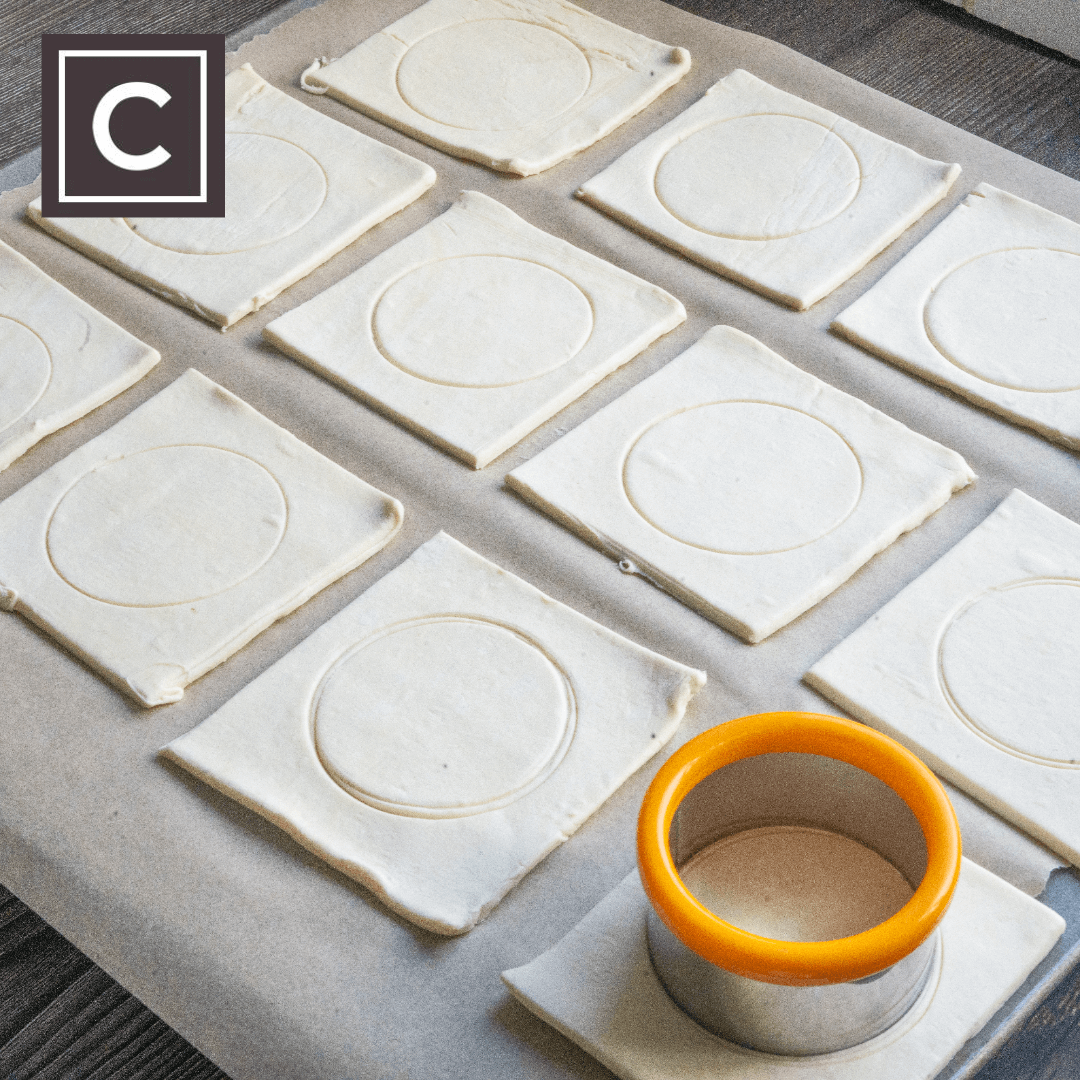 Why Choose This Recipe?
There's nothing more quintessentially Christmas than a mince pie, but we've put a modern twist on it. Instead of the traditional shortcrust, we use ready-rolled puff pastry to save time and make your festive preparations smoother. And instead of traditional mincemeat, we add a dash of clementine zest or orange zest if that's what you have. The result? A perfect balance of flaky pastry and fruity filling will surely delight your customers, staff or family.
Highlights
Incredibly easy to make.

Ready in 30 minutes or less.

They are bursting with festive flavours, enhanced by clementine zest.


Ideal for creating a festive atmosphere, your customers will feel the Christmas spirit when they smell these baking.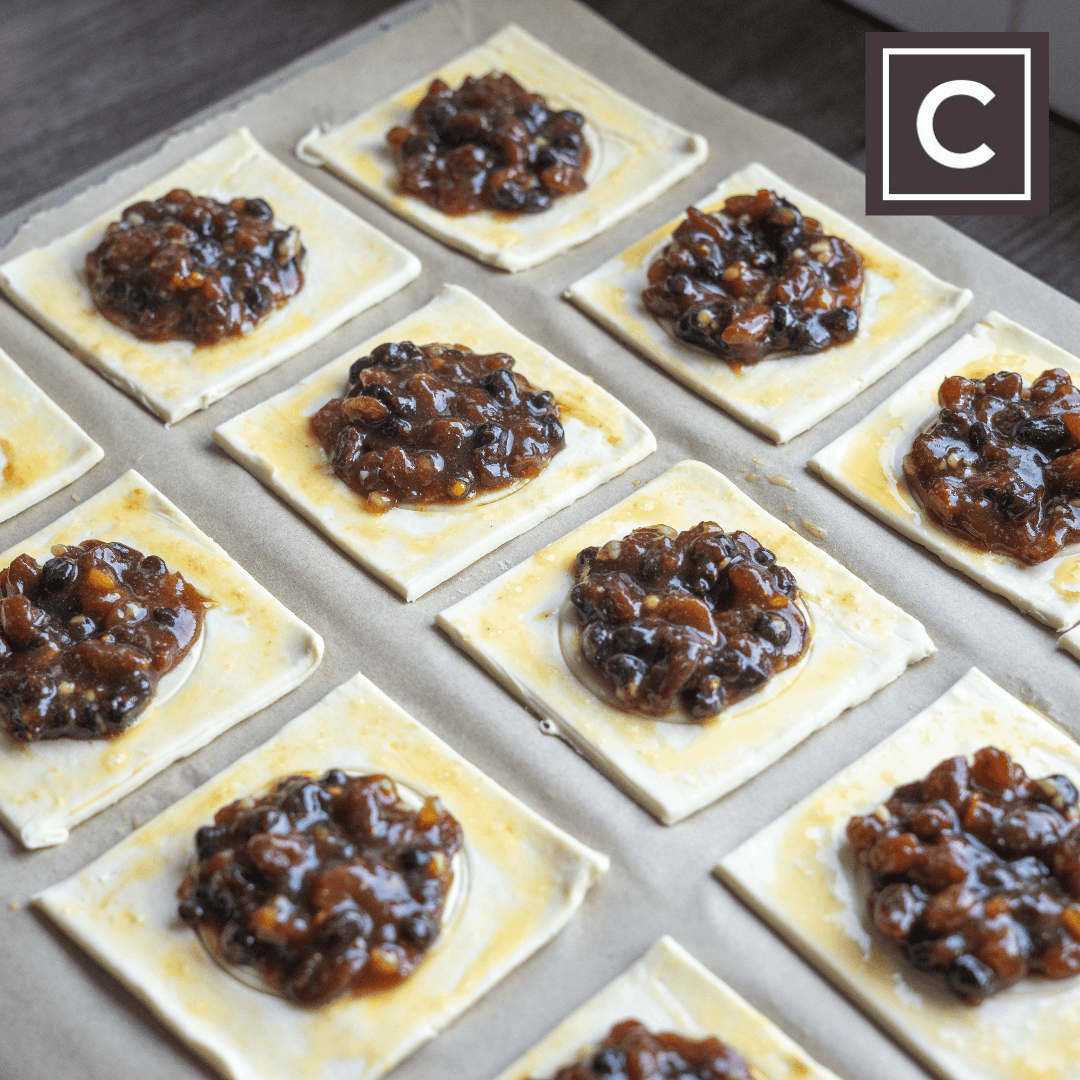 What You Will Need
| | |
| --- | --- |
| Ingredients | Quantity |
| Mincemeat | 1kg |
| Ready-rolled puff pastry | 600g |
| Orange zest (or clementine zest) | 3 oranges |
| Icing Sugar | as needed |
| Egg, for glazing | as needed |
Method
Preheat the oven: Set your oven to 200°C.

Prepare the trays: Line your baking trays with parchment paper.

Cut the pastry: Unroll the ready-rolled pastry but keep it on its original paper. Cut it into 12 squares.

Score circles: Use a 6 cm round chef's ring to mark a circle in the centre of each square lightly.

Arrange the squares: Place the scored squares onto your lined baking trays.

Prepare the filling: Stir the orange or clementine zest into the mincemeat.

Add the mincemeat: Spoon two teaspoons of the zesty mincemeat into the circle on each pastry square.

Glaze: Brush the edges of the pastry with beaten egg.

Bake: Place in the oven and bake for about 15 minutes or until the pastry has puffed up and turned golden brown.

Cool and decorate: Once out of the oven, let them cool for a few minutes before transferring them to a serving tray. Sprinkle each square with icing sugar through a fine sieve.

Serve warm or at room temperature.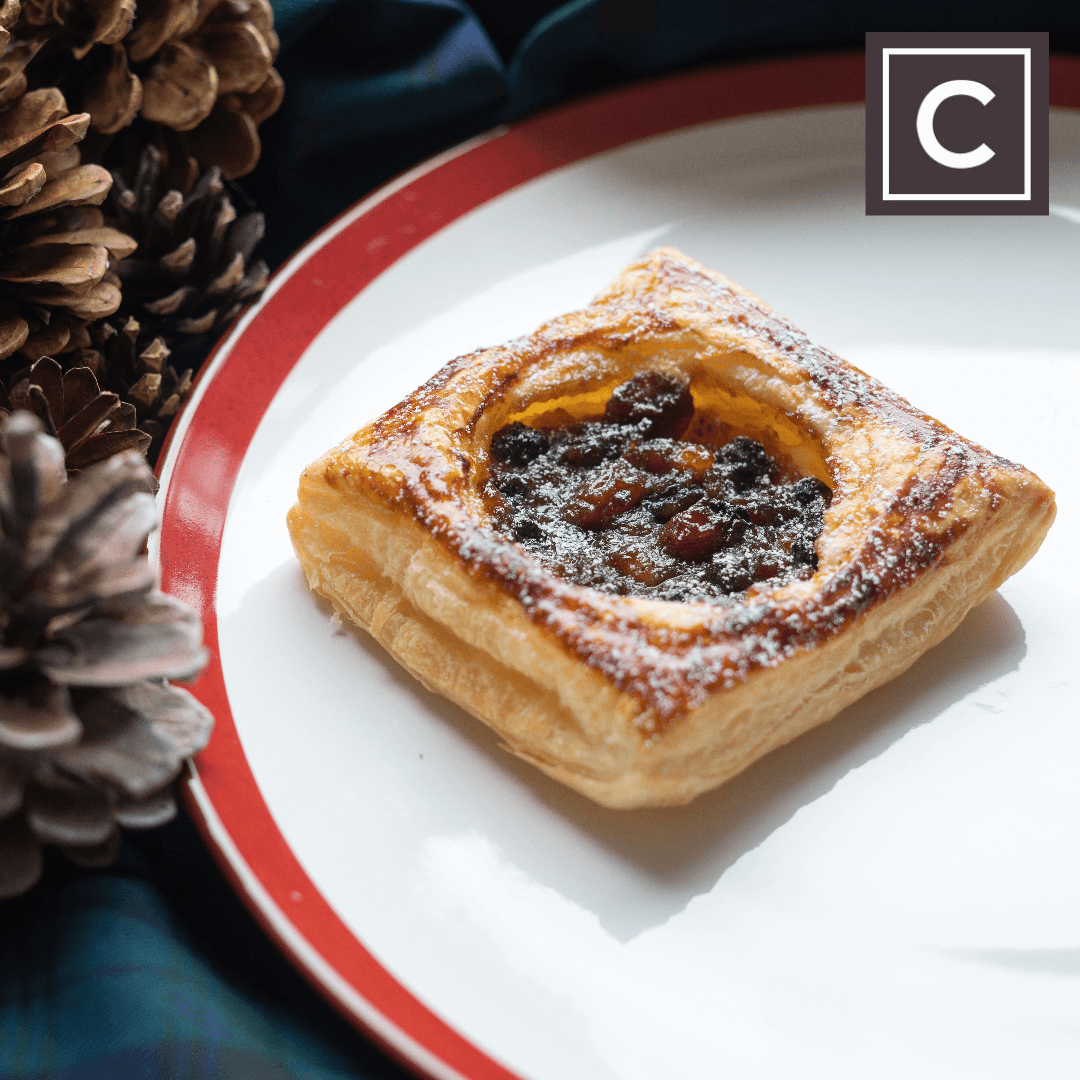 Create More than Just a Meal
Fostering the festive spirit in your establishment isn't just smart business; it's an emotional and heartfelt endeavour. The holiday season epitomises values like warmth and generosity, presenting a singular opportunity to strengthen connections with your clientele. With mouth-watering offerings like these Puff Pastry Mince Pie Squares, you're not just serving food—you're crafting memories that will be cherished.
This holiday season, let's serve our customers with high-quality dishes and a sense of boundless generosity, establishing the foundations for lasting loyalty and goodwill.
112,113,118,122,125,126,131,116