Posted by Emily on 7th Jul 2022
While all business sectors are currently undergoing a staffing crisis, the hospitality industry is bearing the brunt with staff shortages reaching critical levels.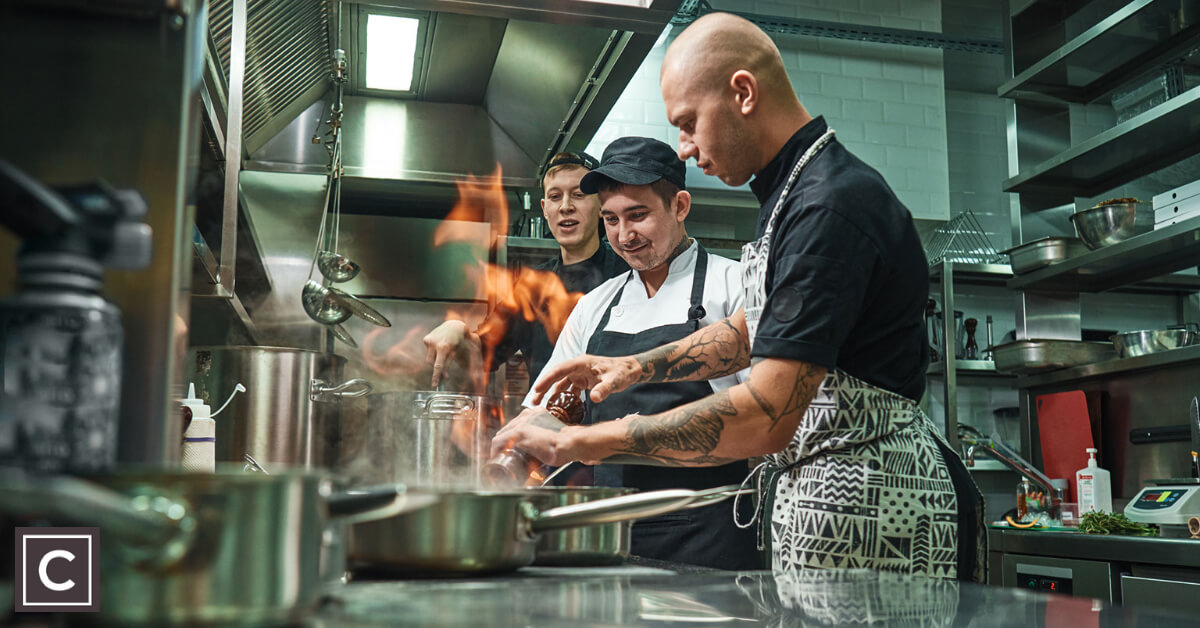 According to recent ONS figures, hospitality currently has a record 174,000 jobs available and is experiencing 83% more vacancies compared to March-May 2019 (the most recent comparable period).
This shortage of workers is having a huge financial effect, with the sector taking a £21bn hit according to a recent industry survey. This comes as nearly half (45%) of operators cut trading hours or capacity to cope, and one in three businesses in the sector are forced to close one or more days a week.
Recruiting staff has never been more challenging – the causes and the solutions we could probably mull over for hours – but is there anything additional you could, or should, be doing to entice people to work for you?
INCENTIVES
Alastair Horabin employs 140 staff across his nine Seniors shops on the Fylde Coast in Lancashire and says when it comes to recruitment and retention, operators need to think outside the box these days, then create another box and think outside of that one too!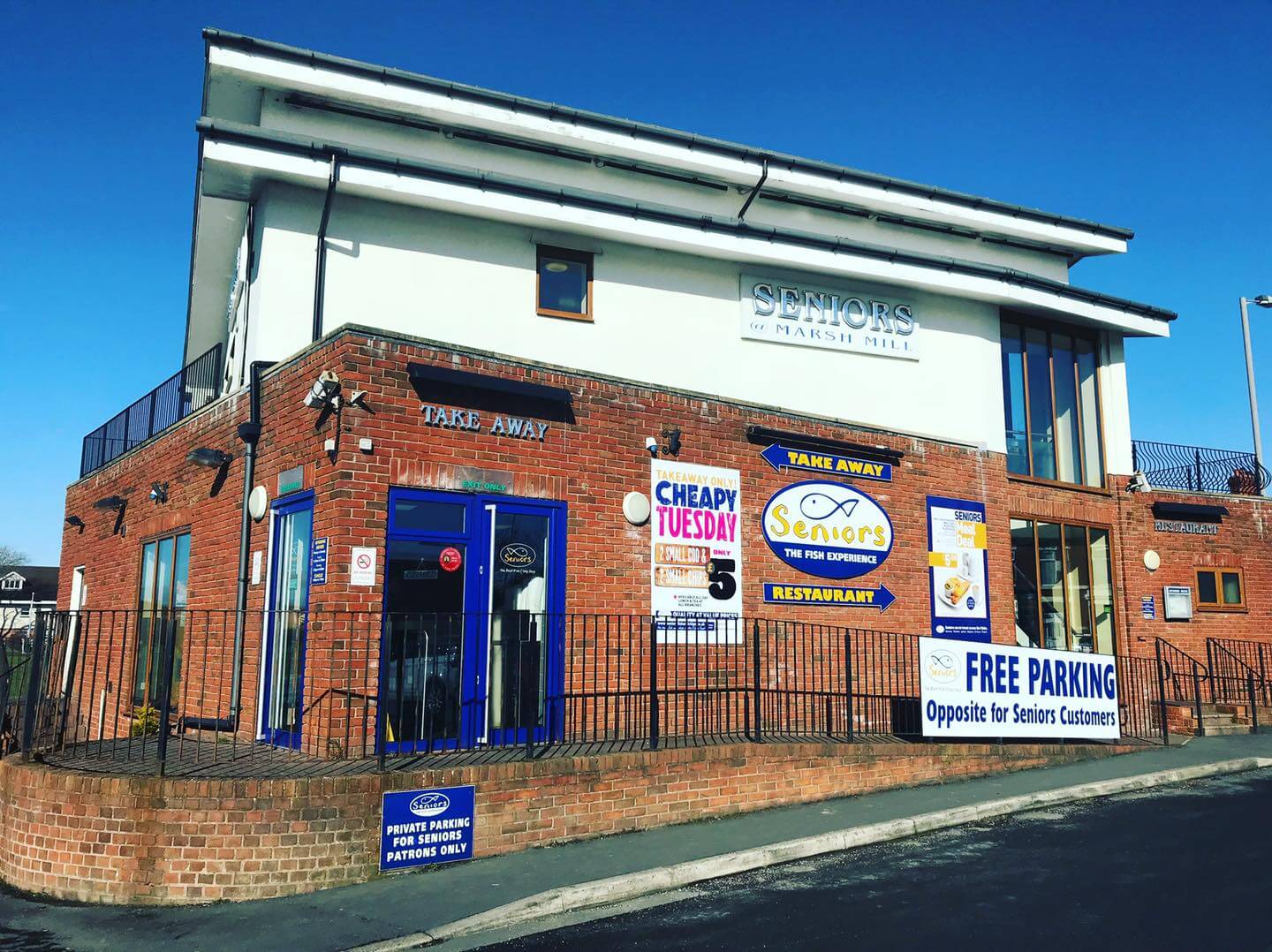 One example of Alastair tackling recruitment from a different angle is a three-tier bonus scheme he has introduced which ensures every member of the Seniors team has the opportunity to boost their income – if they work for it.
It starts at the top with managers getting a bonus if they bring their wage bill in on target each month. The benefit is two-fold, says Alastair, as it empowers staff by giving them responsibility for the wages budget while also working out to a potential 10% pay rise. Since introducing the scheme, most shops hit their bonus every week, a win-win situation for Alastair who says: "It's great because the staff get paid more and it makes the business more money."
In addition, new delivery drivers who at the end of 13 weeks have no disciplinary and no more than three sick days, get paid an extra £1 an hour, while all other members of staff with 100% attendance go into a monthly cash prize draw.
Seniors also contributes to bus fares for employees outside of the area and company policy is for every member of staff to have at least one day off at the weekend.
Alastair comments: "I know I can't compete with the likes of McDonald's and Lidl on an hourly rate but what I can do is look after my staff better than them. We've had two people leave us to go to McDonald's and come back within three months."
COMPANY CULTURE
After a tough time recruiting staff last year, Krispies in Exmouth, Devon, has built up a solid team of around 55 across its two sites – a level it would expect to have at this time of year. What's more, staff retention is high with three quarters having been with the business for two years or more.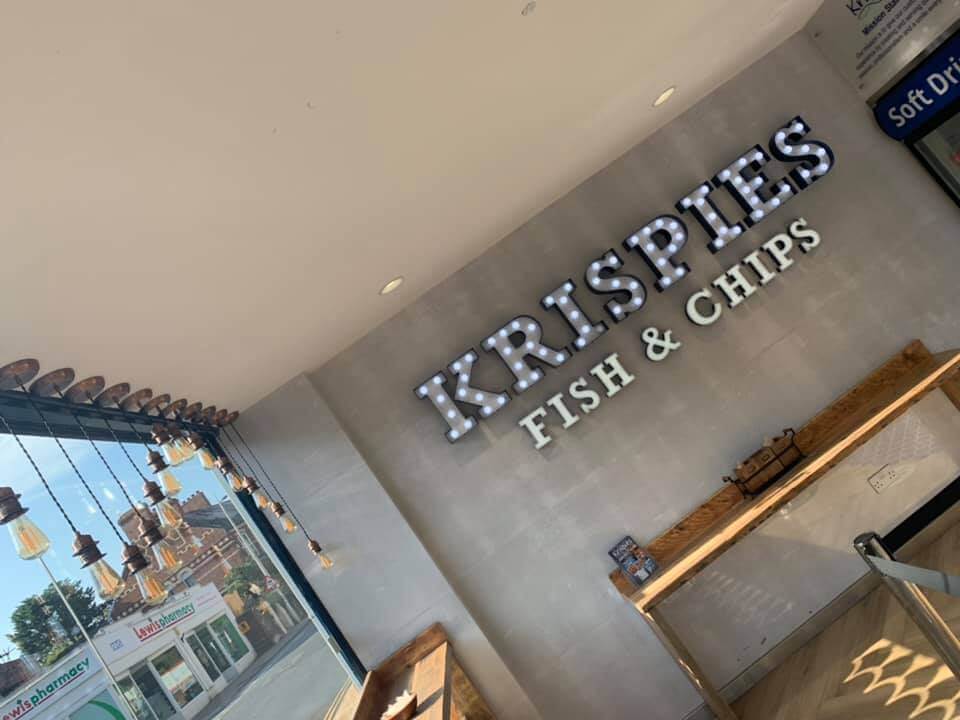 Owner Kelly Barnes puts this down to a multitude of factors that she's worked hard to hone over the years. For example, there's a professionally recorded video that promotes the shop and a career in fish and chips to potential newbies, while staff perks include a day off for birthdays and at least one day a year where both shops shut and the teams come together for an all-expenses-paid day out.
Interviews are very informal with any trial sessions fully paid, new recruits spend three weeks buddied up with an experienced member of the team until they are ready to go it alone, and staff are paid based on skill, not age. The latter has seen a rise in school leavers, an age bracket Krispies had previously seen a dip in applicants for.
"Just because someone is younger, it doesn't mean that they've got to earn £4 an hour," says Kelly. "If they're capable and they're working equally hard as someone who is in their thirties, then why shouldn't they be on the same money? We've always looked at skill. I've got a young lad who started about eight weeks ago who is already on £7.50 an hour because he works hard and he wants extra shifts. They're the people you want and you tend to find once you get one member of staff like that, their friends see them doing well and they want a job too."
For businesses struggling to cover the hours they need to trade, Kelly suggests looking at the sales figures and assessing what the business needs staff-wise and when.
"You might need your core staff from, say, 5pm-8pm when you're taking the bulk of the money, but after 8pm do you really need everyone there?" she says. "I get my wash-up staff to start at 5pm and finish at 9pm because then the counter servers can go out the back and finish off. It's about utilising your team at the right times."
SALARIES
Tom Doran owns two shops in Cornwall, The Fishermen's Chippy in Mevagissey, St Austell, and Archie's Fish & Chips just a few miles away in St. Stephen. With trade increasing ten-fold in summer, finding enough staff ahead of the peak season hasn't been easy. Tom's answer is to put his 15-16 regular staff on salaries and supplement them with just a handful of seasonal part-timers.
"It means we retain our staff in the winter rather than losing them so we still have them come the summer," he says. "It's not great for our cash flow through the winter but because we're relying on doing the figures that we do in the summer, we need a good team to be able to survive."
Recognising staff's contribution to your business can help make them feel valued and, ultimately, stay with you. It's like Alastair says, it's how you treat your staff that can make the difference between losing them to a big chain for a few extra pounds in a pay packet. Having employee days out to recognise their hard work, especially if staff are covering extra shifts or you've just had a bumper summer, can go a long way towards this, but they can also help iron out any issues because, let's face it, no one runs a business where everybody gets on all of the time!
Tom has regular staff days out where both teams from The Fishermen's Chippy and Archie's Fish & Chips come together, with events including Segway riding and escape rooms. He explains: "It's really good for team building because a lot of the time they are events where the staff have to work together. But the other good thing is that once the staff are together and everybody's had a few beers, any grievances that have been brewing for months on end all come out but in the right kind of way. A big gathering like that can be a good opportunity to clear the air and reset relationships."
ADVERTISING
With recruitment websites and Facebook pages currently saturated with adverts, making a role sound desirable and promoting a company as a great place to work is crucial in cutting through all the noise. This is something Nick Miller, co-owner of Millers Fish & Chips in Haxby, York, experienced when he came to recruit for a pop-up he is running in the city centre across the summer. He was inundated with over 50 applicants for just eight positions.
Nick comments: "I would recommend shops take time to look at their adverts and to make sure they include as much information as possible. If it's vague, you can lose people very easily. We posted the wage on our advert, which I think a lot of businesses don't do, but I feel people applying for jobs want to know what they will be getting paid. If they don't, they might go for another job and shops lose out on that click."
Training is another area in which Millers recommends going over and above. Having recently spent three days teaching his new team the Millers' way, the results were instant.
"Everyone has said how easy the job is, how relaxed they feel and what a great place Millers is to work," says Nick. "It's cost us a couple of hundred quid in wages for the three days' training but when they come to do the job, they are creating a better product and giving better customer service, which is going to help in the long run. Staff are going to enjoy the job role if they feel more confident and comfortable in it."
Up there with investing in staff training is providing staff with the tools to do their jobs efficiently. Nick recently hired a new manager for York who has said his role at Millers is much easier than where he worked previously because he used to do the rota on a spreadsheet, whereas here it's online. "That makes his job easier and quicker, he's spending less time on it so we're spending less money on him doing that job," says Nick.
Also proving useful is an app that reports the shop's sales each day, allowing Nick to see what the peak times are and how many staff are needed. "Technology is an investment in the first case, but a worthy investment in the long term," he adds.
Recruitment is always going to be more problematic for some shops than others and the job isn't done then, you've got to work equally hard to retain your staff. But once you do finally build your team, the rewards will be worth it as you'll have a core of reliable staff and there will be no need for anyone to be doing 50-hour weeks – including yourself!
173,112,128,122,175,142,124,123,141,131