When it comes to the care and upkeep of your fryers, regular boil-outs are an absolute must. We all know the daily beating that your fryers endure—extreme temperatures, carbon build-up, polymerisation, and layers of cooked-on fatty acids, protein, and starch. It's a volatile situation that demands your immediate attention. After all, your fryers have cost you a significant amount of money, whether in initial investment or ongoing servicing and maintenance.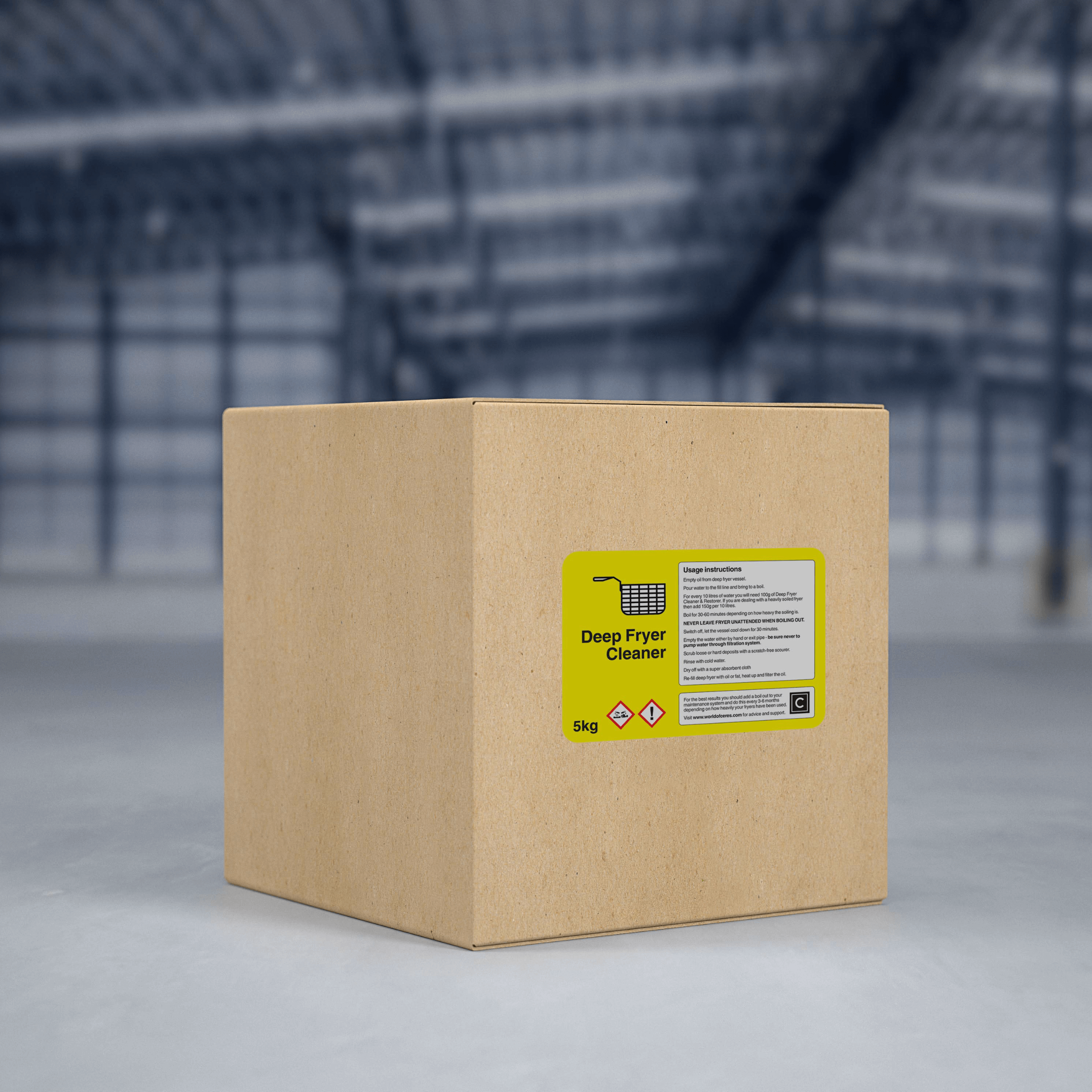 The Ceres Deep Fryer Cleaner is the market-leading solution designed to tackle the toughest grease and carbon build-up. With its powerful formula, this cleaner is both cost-effective and convenient to use, making fryer maintenance a breeze. Its easy-to-use powdered form works quickly to save you valuable time. Not only does Ceres Deep Fryer Cleaner reduce the need for arduous scrubbing, but it also prioritises the safety of your employees by minimising their exposure to hot surfaces.
But the benefits of Ceres Deep Fryer Cleaner don't stop there. Our versatile product works wonders on various fryer types, including fish & chip frying ranges, tabletop fryers, standalone fryers, bratt pans, crisp fryers, doughnut fryers, and pressure fryers. Whether your fryers are made of mild steel or stainless steel, Ceres Deep Fryer Cleaner is the ultimate solution you can rely on.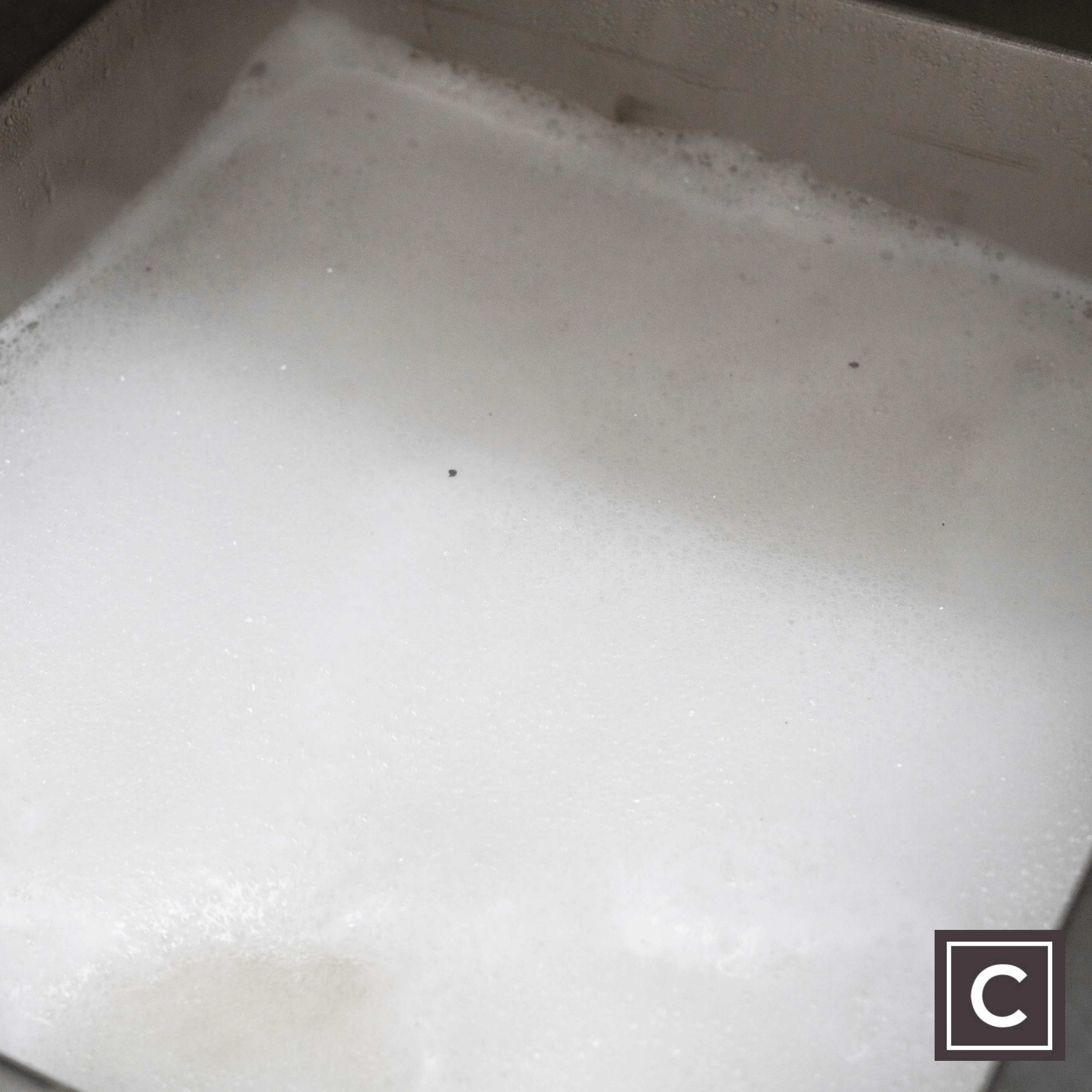 Unlike other options on the market that either linger and require excessive rinsing or use caustic chemicals that strip your fryer down to bare metal, Ceres Deep Fryer Cleaner offers a truly innovative approach. Our potent formula effectively removes baked-on grease, carbon, starch, protein, and fatty acids. And here's the best part: it not only cleans but also conditions your pan. It preserves the natural protective layers, ensuring your fryer is not left exposed to the elements. Say goodbye to the worries of rust and oxidation!
Take a look at the outstanding benefits of using Ceres Deep Fryer Cleaner:
Caustic soda-free formula: Our cleaner is safe for all steel, providing peace of mind for fryer owners.

Better Fryer Recovery: Experience improved performance and efficiency from your fryers.
Built-in Tough Degreaser: Conquer stubborn grease and grime with ease.
Fragrance-Free and Taint-Free: Enjoy the pure taste of your fried food without any unwanted odours or flavours.

Manufactured in the UK: Trust in the quality and reliability of a product made in the United Kingdom.

BPA-Free and Phosphate-Free: Our cleaner is environmentally friendly and safe for regular use.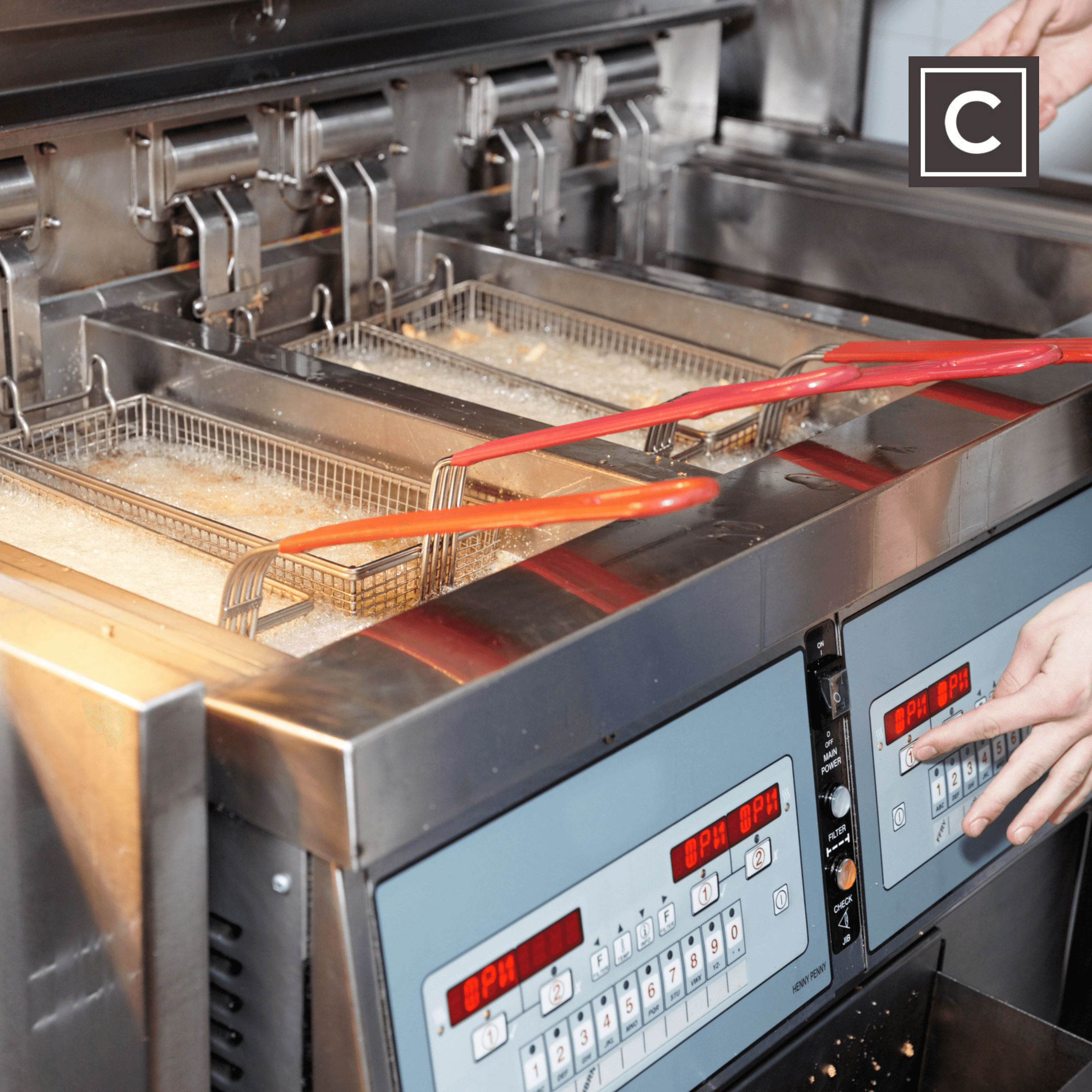 Consider this: a frying range can cost up to a staggering £150,000, with 95% of them featuring mild steel pans and the rest stainless steel. If you're faced with the need to replace a pan, be prepared to spend anywhere from £1,000 to £6,000. Ignoring a regular washing routine for your pans can lead to a gradual build-up of carbon, fatty acids, and polymerisation—especially if you use rapeseed or groundnut oil. This build-up significantly affects your pan's performance, impacting not only the quality of your oil but also the taste of your food when carbon breaks off during cooking.
Let's delve into the reasons why regular boil-outs are crucial for your fryers:
Cleaner Tasting Fried Food: Delight your customers with a consistent and delicious fried food experience.

Reduced Chance of Future Corrosion or Pitting: Safeguard the lifespan of your pans and avoid costly replacements.

Safer Alternative to Caustic Soda: Protect your fryers without compromising on safety.

Longer Life for Your Frying Oil: Maximise the longevity of your oil, saving you money in the long run.

Say goodbye to weak and dangerous volatile chemicals. Ceres Deep Fryer Cleaner is your answer to efficient and effective fryer maintenance. Just as you carefully selected and invested in your frying range, it is equally essential to prioritise the maintenance of your pans. Failing to do so can be catastrophic for your business, not to mention the enormous financial stress associated with pan replacements.
While our solution isn't a magical fix-all, it is a tough degreaser and cleaner for fryers. It requires a little elbow grease, but the benefits of regular boil-outs are well worth the effort. Don't hesitate—unlock all the advantages of fryer maintenance with Ceres Deep Fryer Cleaner.
To sweeten the deal, we offer free shipping for all mainland UK orders, ensuring that you have easy access to our market-leading product. Don't miss this opportunity to elevate your fryer maintenance routine and secure the longevity of your valuable equipment. Invest in Ceres Deep Fryer Cleaner today and experience the difference it can make for your business!
173,112,128,122,175,142,124,123,141,131