Posted by Emily on 6th Oct 2023
Delight your customers this holiday season with a twist on the classic: Festive Mince Pie Pinwheels. Not only are these pinwheels delectable, but they are also incredibly simple to make. Offer them as a delightful surprise to waiting customers or serve them a la mode in your dining space. This small act of kindness can go a long way in creating lasting relationships and showcasing the caliber of your service.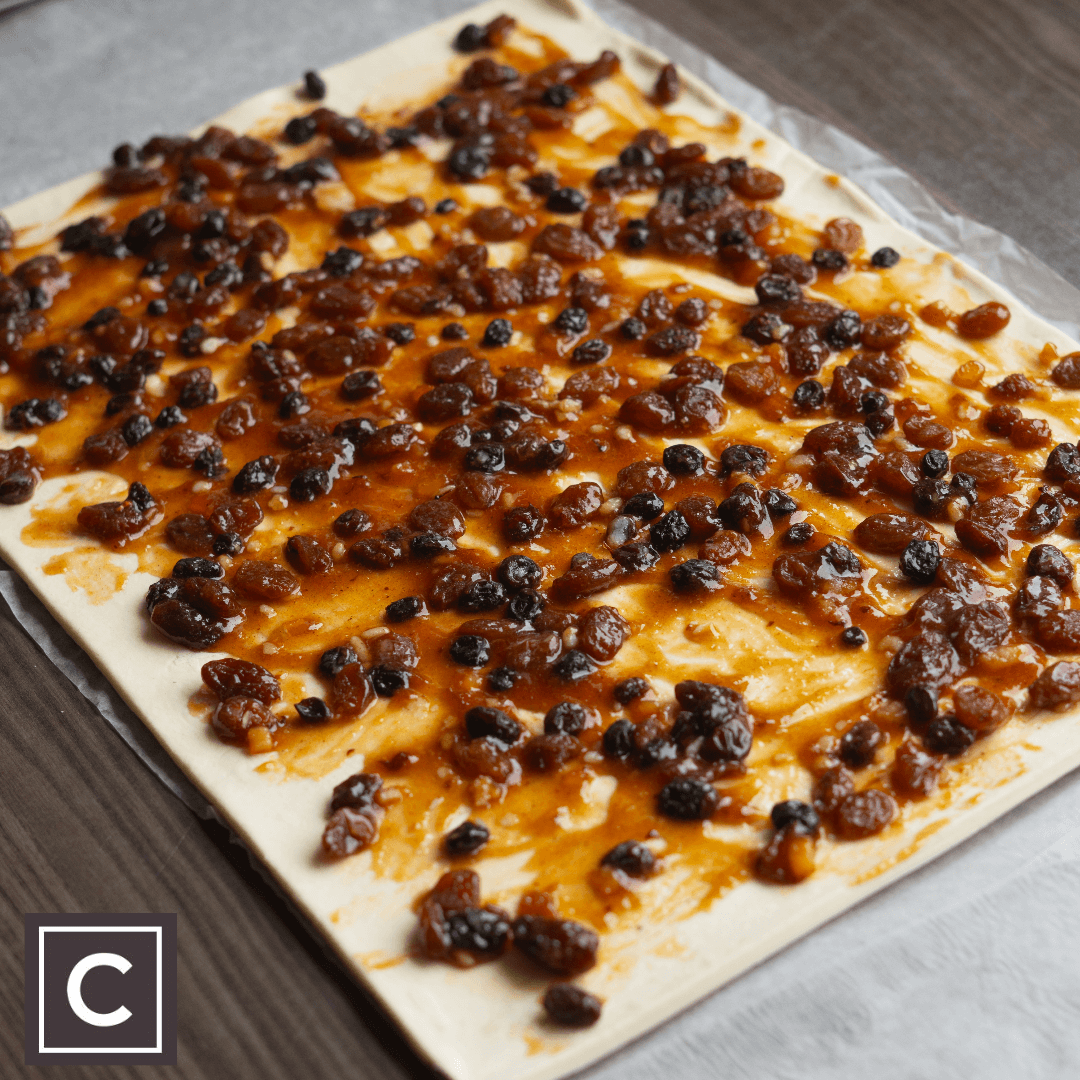 What We Chose
Mincemeat: Don't let the name fool you! Modern mincemeat is a delicious blend of dried fruits, sugars, and spices; no meat is involved.
Pre-Rolled Puff Pastry: Opt for an all-butter version for that luxurious, melt-in-your-mouth experience. It often comes with baking paper, saving you even more time.
What You Will Need
| | |
| --- | --- |
| Ingredients | Quantity |
| Mincemeat | 1kg |
| Pre-Rolled All-Butter Puff Pastry | 600g |
| Icing Sugar | as needed |
| Egg, for brushing | as needed |
| Ground Cinnamon | 1/8th teaspoon |
| Maple Syrup | Drizzle Generously |
Time-Saving Preparation
In just under two minutes, you'll have your pinwheels ready for baking, and they'll be golden and irresistible in less than half an hour.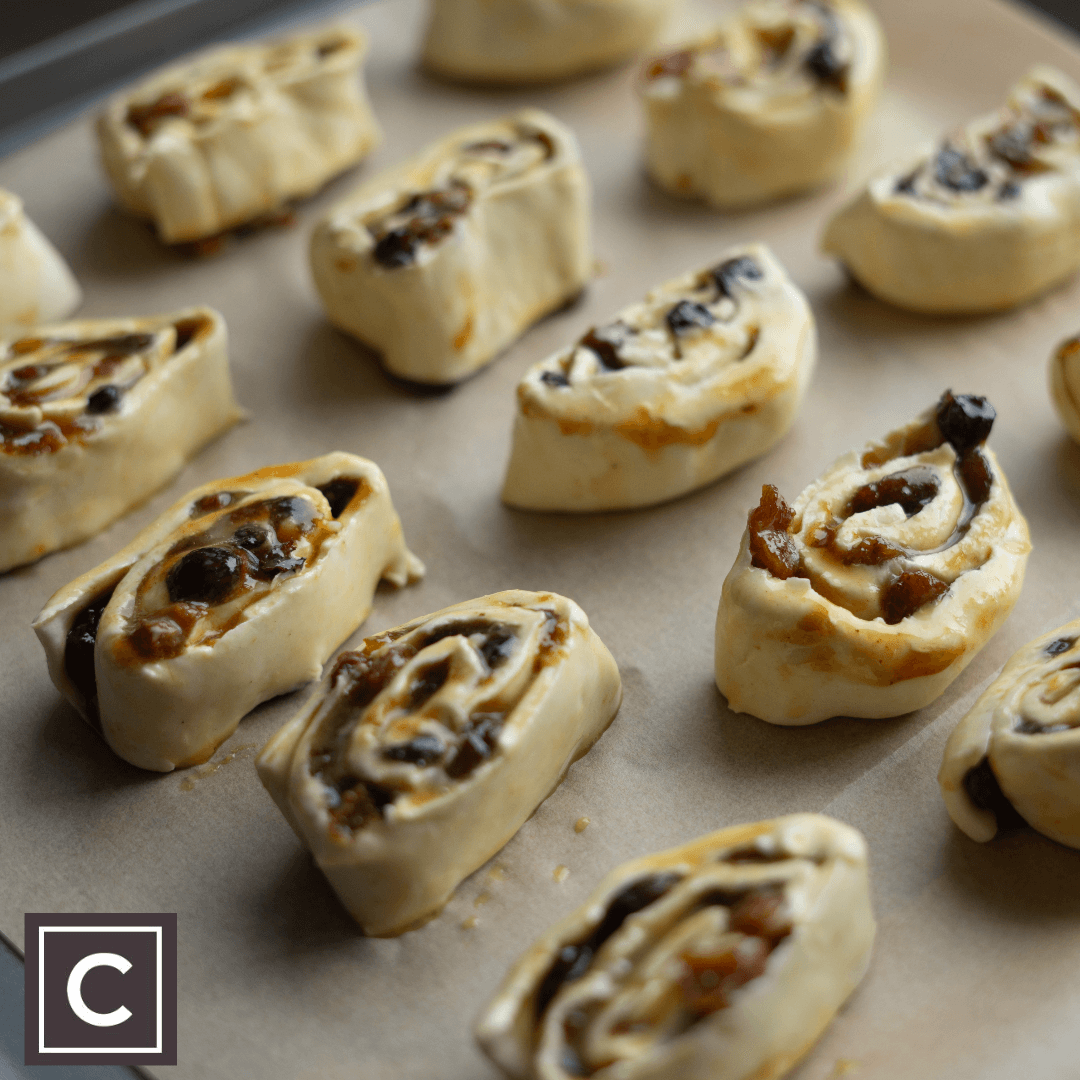 Steps
Preheat Your Oven: Set your oven to 220°C (200°C if you're using a fan-assisted oven).
Unroll the Pastry: Keep the pre-rolled pastry on its baking paper and spread a uniform layer of mincemeat over it.
Roll it Up: Starting from the long edge closest to you, roll up the pastry and mincemeat into a log shape, using the paper as a guide.
Slice and Arrange: Cut the log into 18-20 slices and place them cut side down on a baking sheet.
Brush and Bake: Coat the edges of each pinwheel with beaten egg. Bake for 12-15 minutes or until the pastry is puffed and golden.
Finishing Touches: Sprinkle with icing sugar, a pinch of cinnamon, and a drizzle of maple syrup for that extra flair.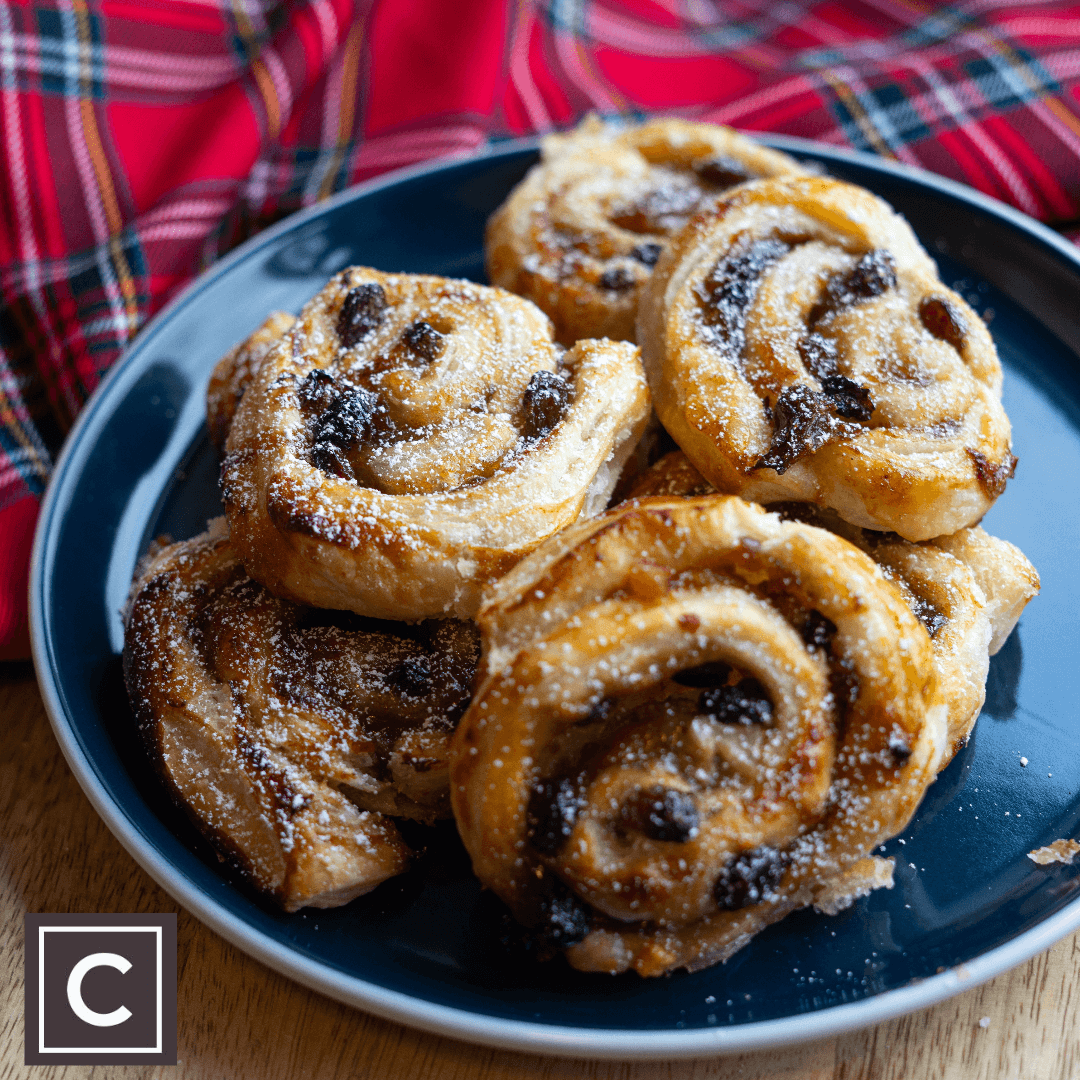 Cultivating the spirit of the holidays in your establishment is more than just a business tactic; it's a resonant, heartfelt offering. Christmas epitomises the values of warmth and generosity, presenting a unique opportunity to deepen bonds with your customers. Through delightful surprises like these Mince Pie Pinwheels, you're not just serving food; you're crafting cherished memories.
By making your customers feel valued and appreciated, you're not merely generating repeat business but nurturing advocates for your brand. So, this festive season, let's serve not just with quality but with boundless generosity, planting the seeds for loyalty and enduring goodwill.
112,113,118,122,125,126,131,116