Following a £150,000 refurbishment, a rebrand and new ownership, Sandy's Fish & Chips has become the top-rated fish and chip shop in the Kent coastal town of Folkestone on both Google and Just Eat, and has received only positive reviews on TripAdvisor.
Taken over by Folkestone born and bred Andrew Burnett, he has seen the town's fortunes change over the past decade and he knew when he re-opened the previously run-down takeaway in September last year that he would have his work cut out.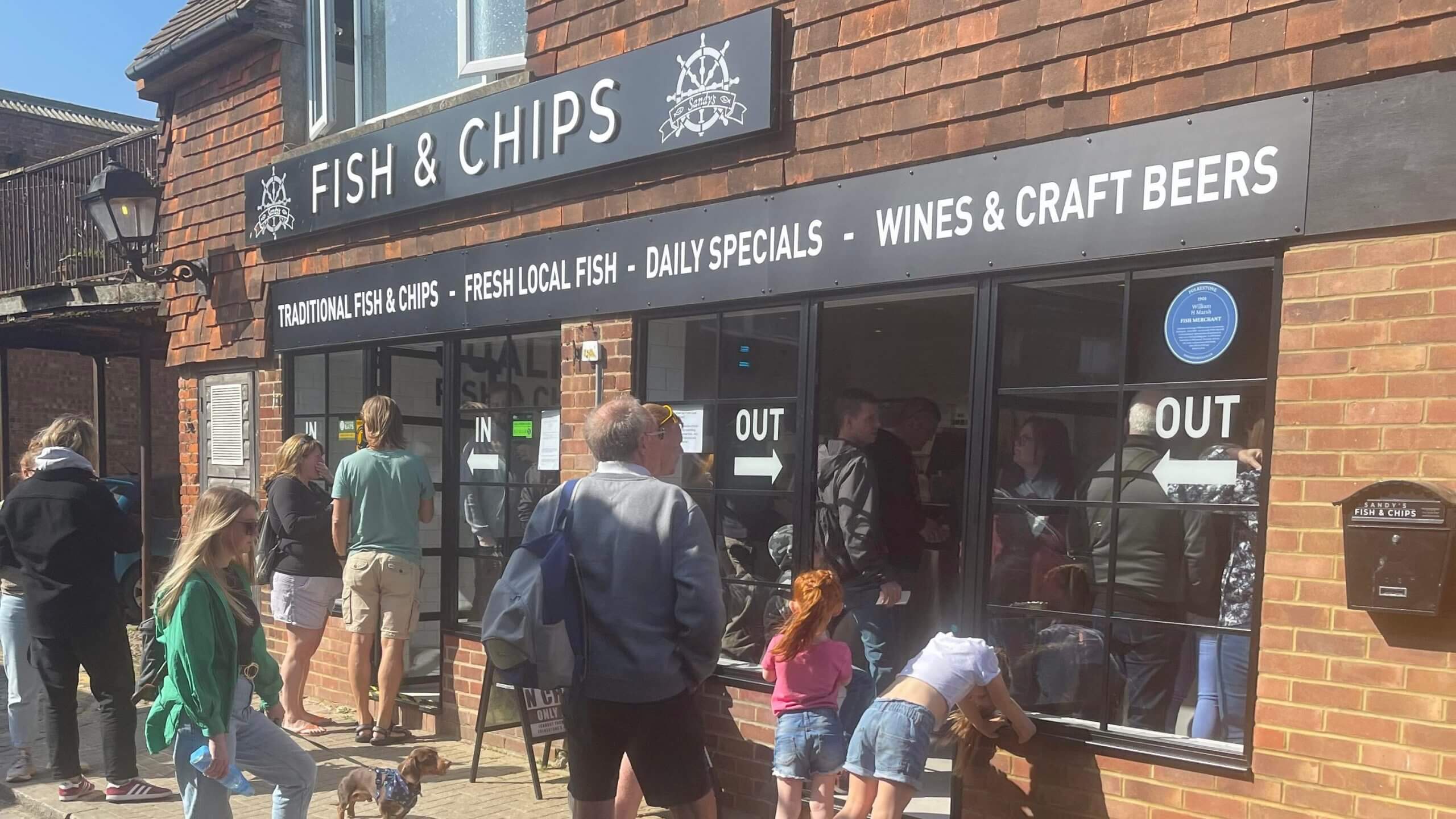 He comments: "If you go back to the '70s and '80s, you'd struggle to find somewhere good to get something to eat in Folkestone. Now, the standard is absolutely fantastic in the town and you have to raise your bar to that standard."
To hit that bar, Andrew has played to the takeaway's main strength – its location opposite the harbour where he buys local, sustainable fish such as huss, plaice and skate as it's landed. As well as supporting the local economy and taking the pressure of cod and haddock, serving under-utilised species – much of which is bycatch – also means Sandy's can remain competitive and achieve a good profit margin. Local huss, for example, currently comes in at five times less than what Andrew is paying for frozen at sea cod and sells on the menu with chips for £8.70, almost £2 under his cod and chips.
"We're offering the customer better value for money, which is appreciated in the current circumstances, they get a bigger bit of fish and it's fresh, local and sustainable," says Andrew. "We get a lot of customers coming in now asking us what today's fish is."
In a bid to protect his profit margins further, Andrew has turned his attention to reducing wastage. Where he admits he used to cut his fish like a samurai master in 20 seconds, he now takes 20 minutes to ensure nothing is wasted. Likewise, he takes care of his oil, filtering twice a day and boiling out the pans every few months using Ceres Deep Fryer Cleaner.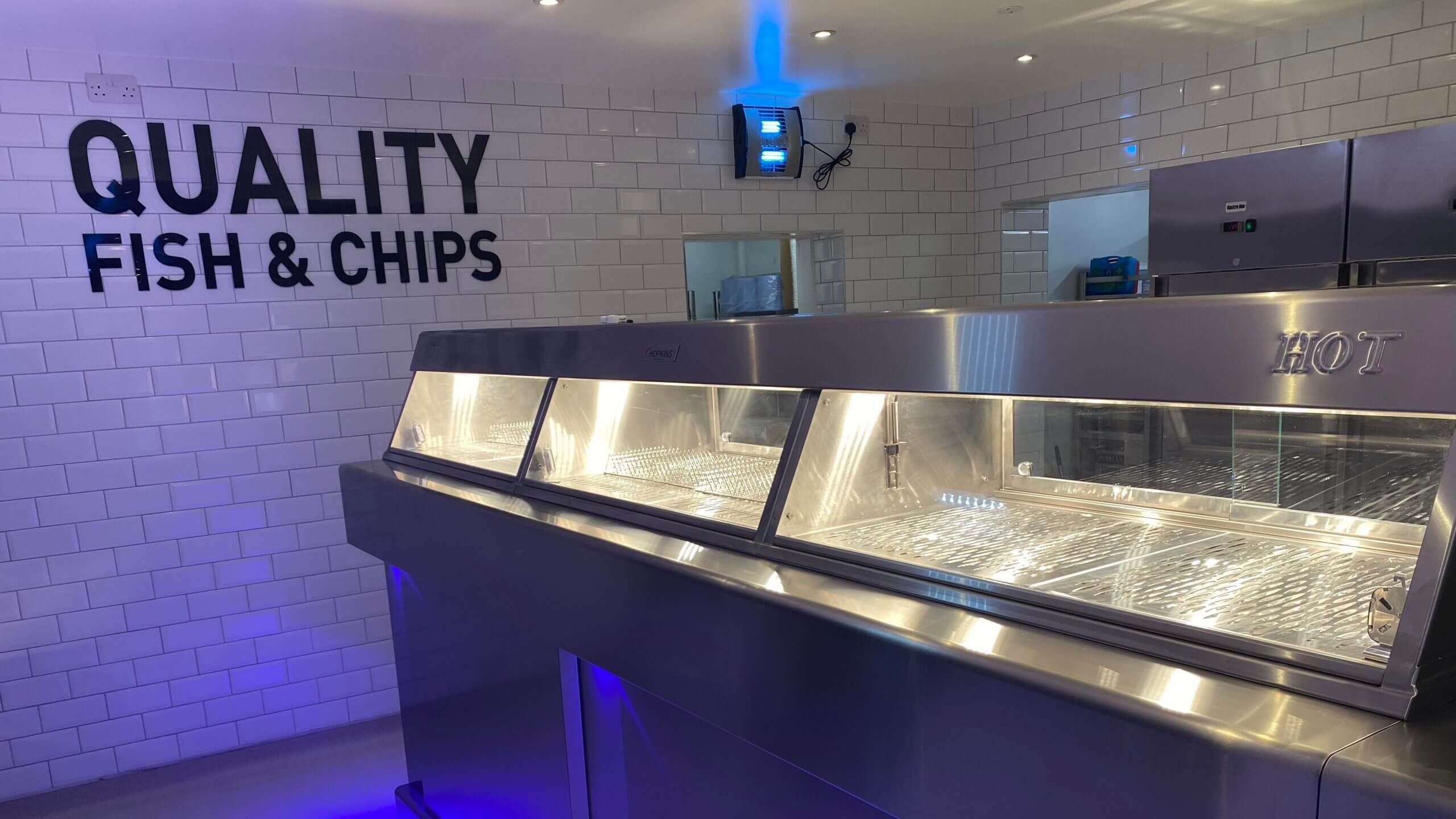 "When I was first changing a pan of oil it was costing me £28, now it's £60 so I really don't want to be changing it too often because its profits down the drain.
"By using the Ceres Deep Fryer Cleaner, one it's saving us money on gas because there's no carbon clogging up the pans or the probes, two it's saving us money on oil because it's staying cleaner and, thirdly, we're serving a better of product. I don't know why shops wouldn't use it, to be honest."
A fridge full of locally brewed beers and ciders, an extensive vegan menu and click and collect and delivery services have all helped create a name for the chippy. As have the smaller details, such as stocking branded condiments, switching to recyclable packaging and using Ceres fish species labels.
"We can tell cod and haddock apart because we leave the skin on our haddock and our cod we don't, but the customer doesn't always know that. And the hake – that's very similar to cod once it's battered. When customers see us putting a cod, haddock, huss sticker on their order they say 'oh, that's smart, that's modern'. It works especially well for deliveries because it's clear straight away to the customer which is which."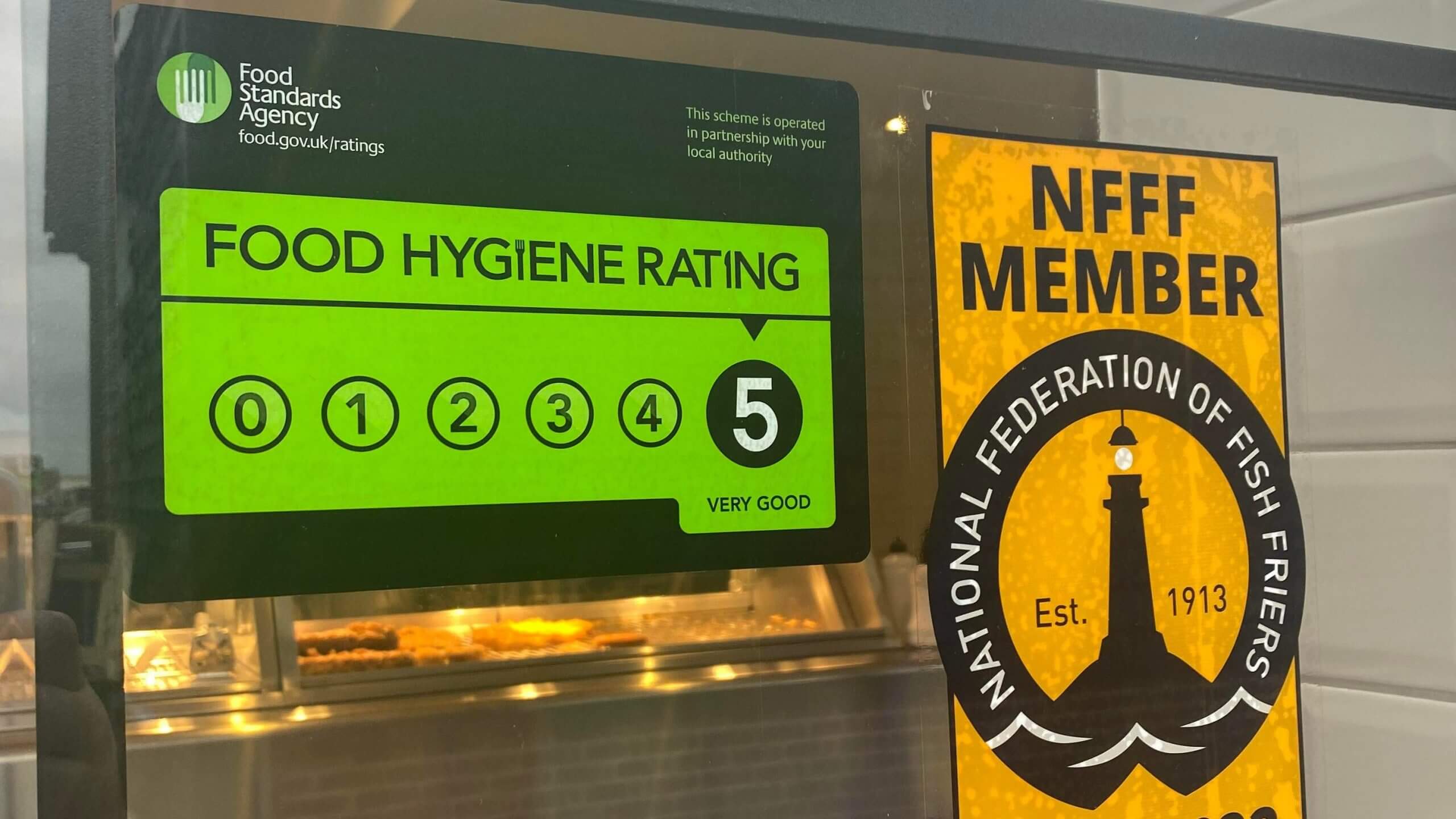 It's the details customers don't see that are also elevating the fish and chips at Sandy's. Ceres Super Absorbent Cloths remove excess moisture from the fish before it is dusted in Ceres Pre-Dust Number One – which Andrew says adds flavour – and coated in Ceres Natural Batter Mix.
"The batter, I wouldn't ever use anything else," says Andrew. "The best thing about it is the fact it doesn't contain any additional allergens other than wheat so we can use it right across the menu. It ticks every box and it's light, crispy and durable."
With Sandy's being in one of those locations where the minute the sun shines it's instantly heaving, Andrew is anticipating a 100% increase in trade for his first summer, after which he plans to reinvest in phase two of the refurbishment, moving the bin storage, extending the kitchen and putting in a gluten free area.
He adds: "I thought we were going to lose quite a bit of money during the winter getting established but we didn't and we've gone from strength to strength. It's funny because I remember receiving my first delivery and the driver saying he knew we were going to smash it here. When I asked why he said that he replied 'because everyone that uses Ceres Natural Batter Mix does well, they know their stuff'!"
173,112,128,122,175,142,124,123,141,131