Posted by Stelios on 25th Jul 2023
Allow yourself to surrender to the decadent appeal of these splendidly indulgent Cheddar & Herb Croquettes. With a universal appeal that transcends ages, once your customers have tried Sinfully Cheesy & Garlicky Cheddar Herb Croquettes, they won't want anything else.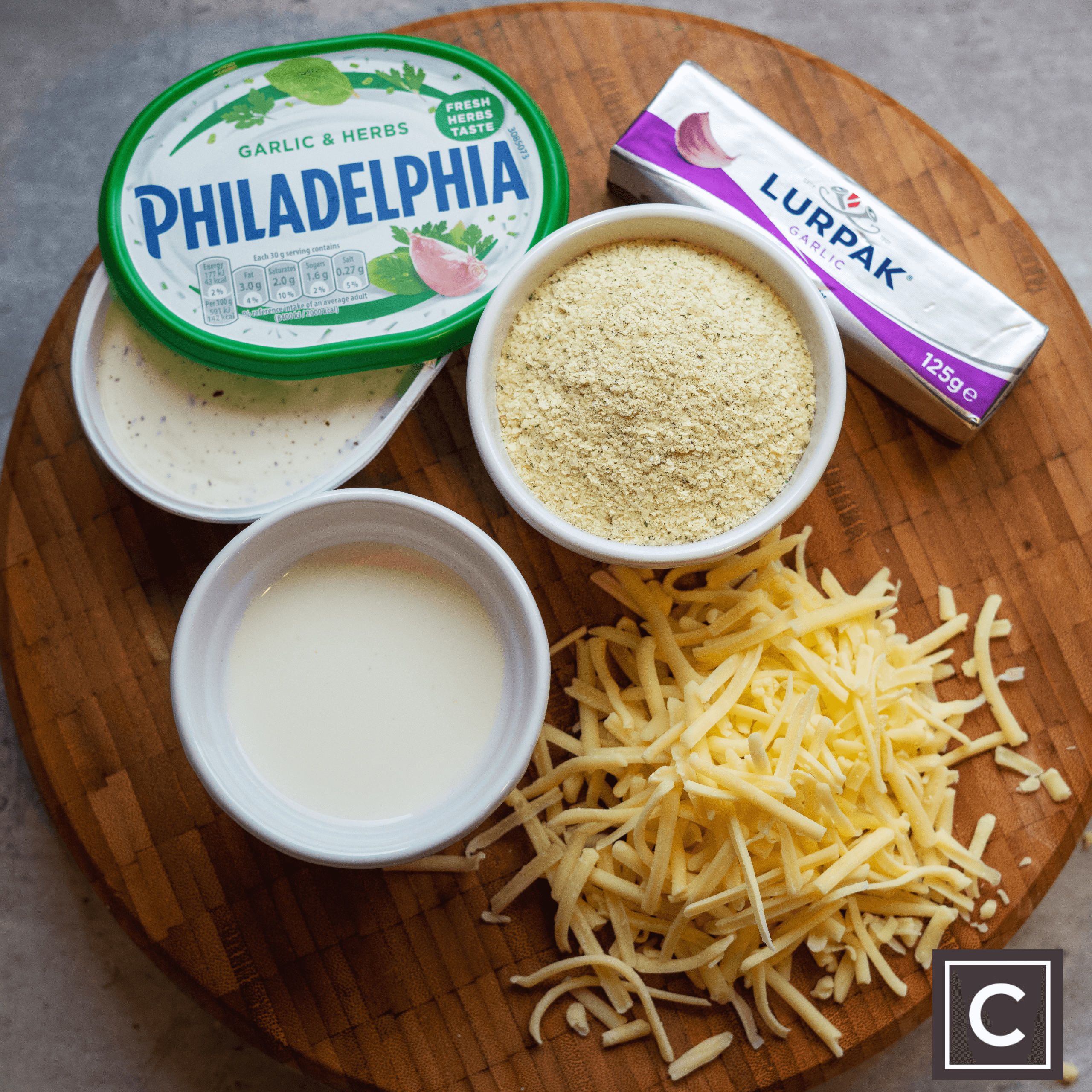 Our Ingredient Selection
We chose mild cheddar for its sublime creamy texture and delectably cheesy finish. It strikes a perfect balance, adding depth without overpowering the harmonious medley of flavours.
Our secret weapon, Philadelphia Garlic & Herbs, is a masterstroke of convenience and boost in flavour. It lends an instant jolt of cheesy garlic and herb undertones.
Our Fishcake Mix brings both practicality and a guarantee of consistency. This is no ordinary shortcut, it elevates the flavour substantially while slashing the preparation time by a significant 80%. With it, your croquettes will turn out flawlessly, time after time.
Lurpak with Crushed Garlic is a match made in heaven. Each spoonful carries a rich gust of garlic and butter, encapsulating two powerhouse ingredients.
Relying on Ceres Pre-Dusts isn't just a smart move; it's a flavorful one too. This clever addition lends another tantalising layer of taste to your recipe.
The Ceres Rustic Breadcrumb is our breadcrumb of choice for this particular creation. Delightfully crunchy and flavourful, they ensure a low oil pick-up and contribute to the impeccable texture of the final product.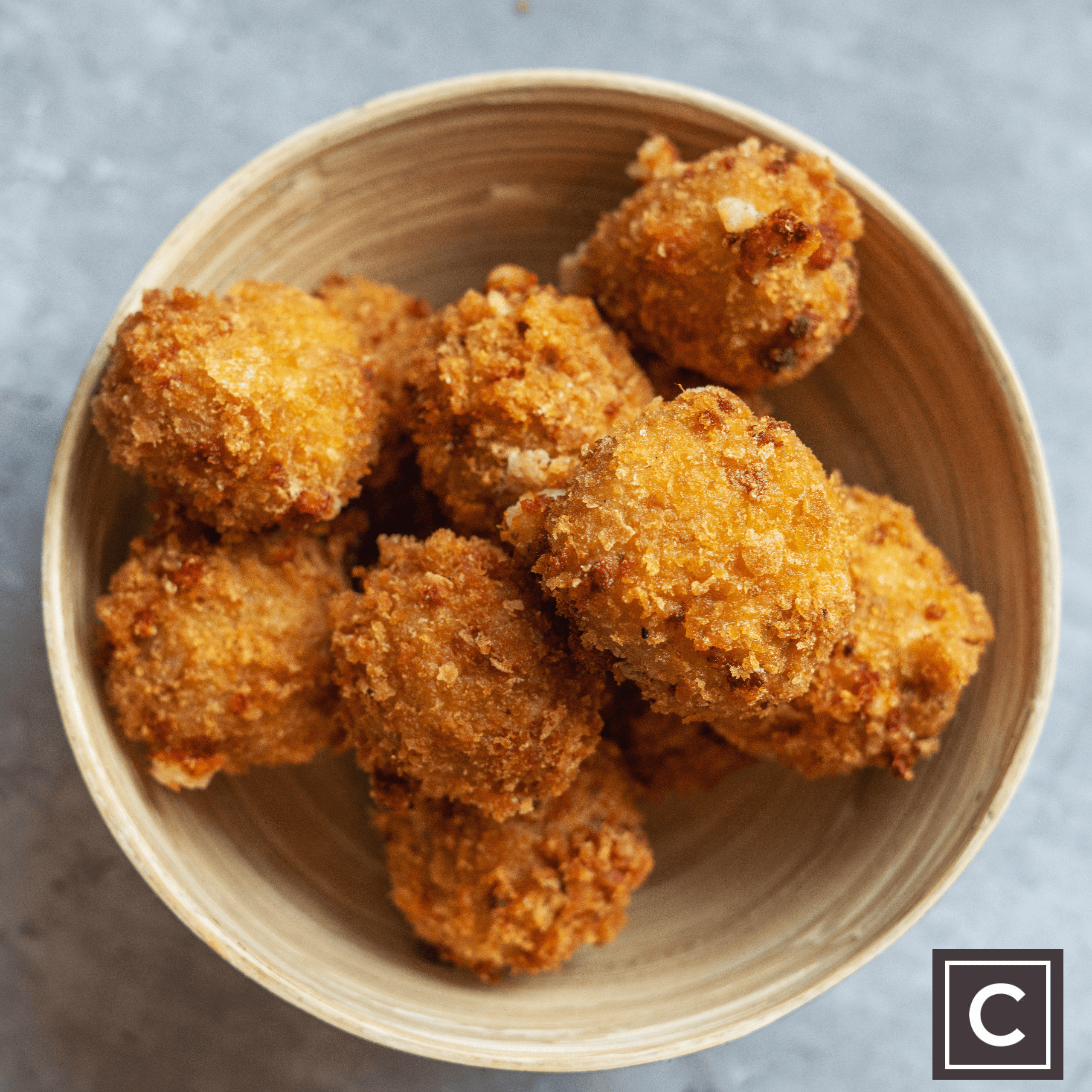 What You Need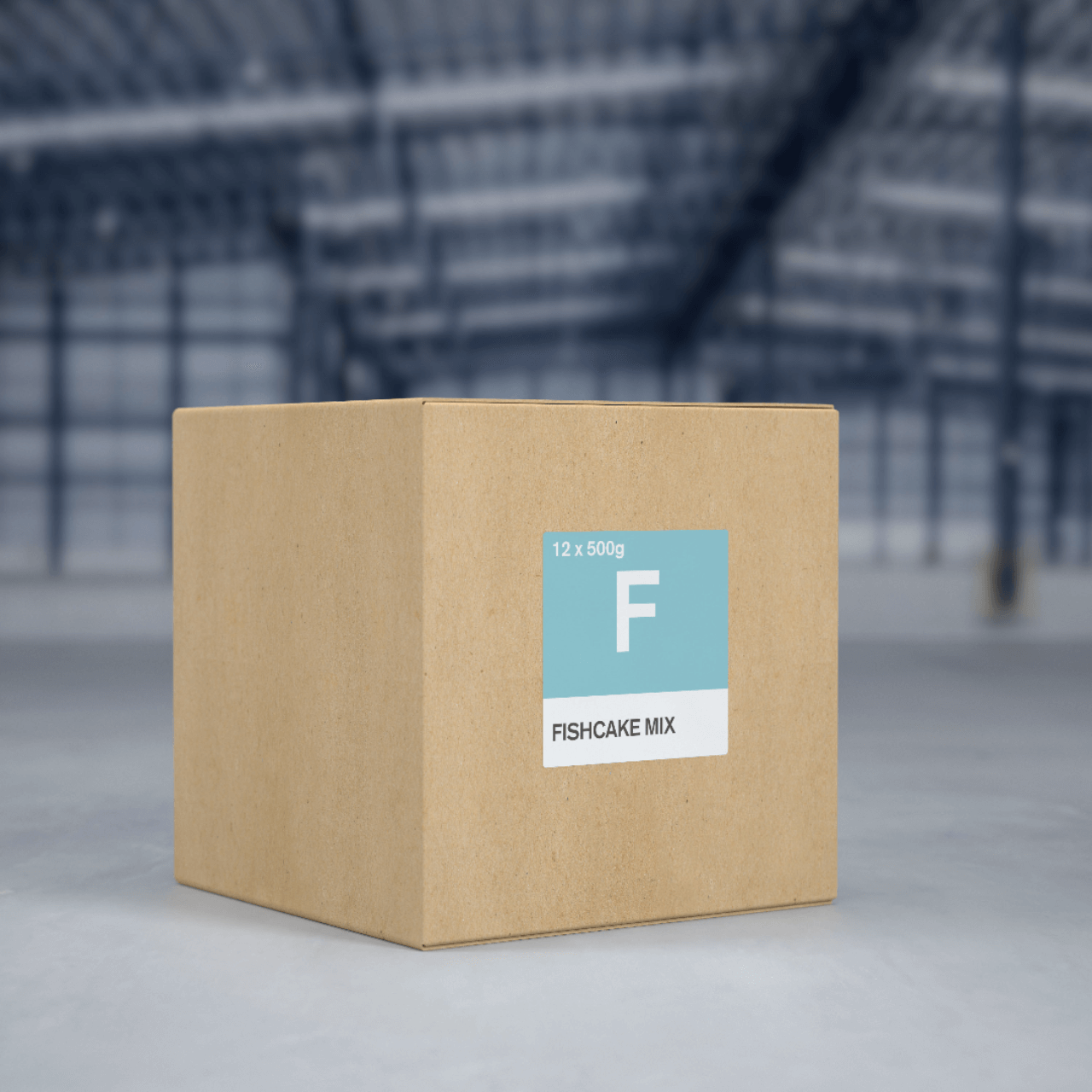 Method
Begin by warming the garlic butter in the milk in a microwave.

Next, combine this aromatic garlic butter milk with the cream cheese into the fishcake mix. Stir persistently until no liquid or dry mix is left, ensuring a smooth, uniform blend.

Introduce the grated cheese to this mixture, and mix well. Use your hands if needed to incorporate the cheese into the mixture.

Shape the mixture into your preferred portion sizes, then let them chill to firm up.

Following this, proceed to coat each portion in pre-dust number two, followed by an egg wash (or dip in thin batter mix), and finally, roll them in the Ceres Rustic Breadcrumb.

Fry at a steady temperature of 175°C until they attain a golden brown and are thoroughly cooked.
173,112,128,122,175,142,124,123,141,131