Posted by Nick on 4th Mar 2023
Homemade Sour Cream and Chive Dip? This Sour Cream and Chive Dip recipe is the perfect dip. It is incredibly adaptable and packed with flavour, using only a few ingredients.

It tastes better than buying it, but it takes no time to make.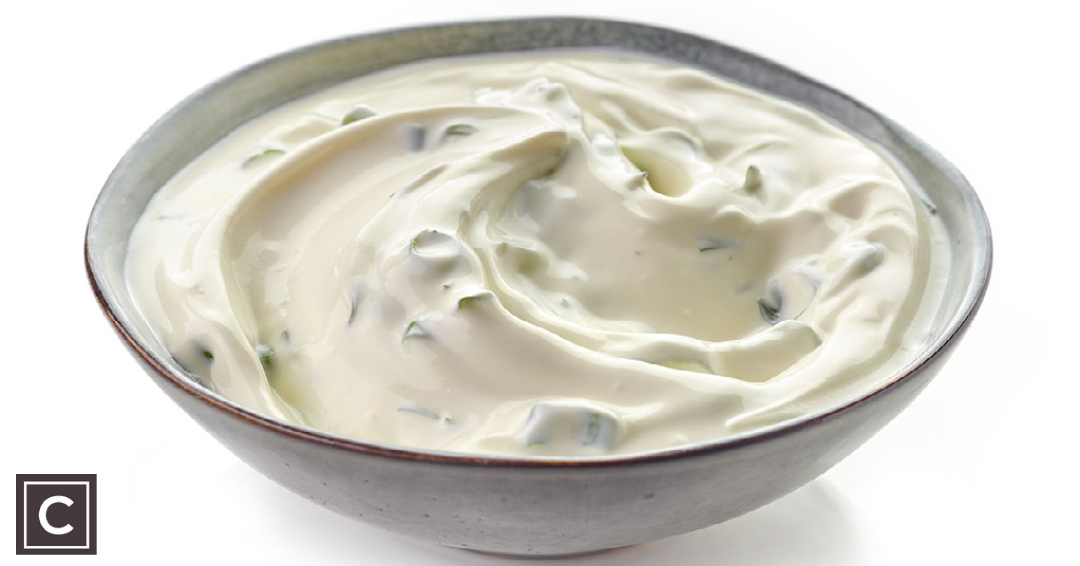 This three-minute sour cream and chive dip is the best when you have something hot on the menu, like our Nashville Fried Chicken.
Your customers will thank you for this dip, so much so that the profit will make you very happy.
CHEATS
Sour Cream: You can't have sour cream dip without sour cream; make sure you go full fat for the fuller flavour.
Mayonnaise: Get the richest and thickest mayonnaise you can. Don't go for light; stick to the original full-fat mayonnaises.
Fresh Chives: Chives are this dip's heart and soul; be generous and chop very finely.
Lemon: You can't beat freshly squeezed lemon juice; if you have unwaxed lemons, why not grate the lemon peel.
WHAT YOU NEED TO MAKE YOUR SOUR CREAM AND CHIVE DIP
| | |
| --- | --- |
| Ingredients | Quantity |
| Full Fat Sour Cream | 1kg |
| Hellmann's Mayonnaise | 500g |
| Juice of Lemon | 1 |
| Chives | 50 |
| Minced Garlic | 3 |
| Salt & Pepper | to taste |
HOW TO MAKE YOUR SOUR CREAM AND CHIVE DIP
1 - Add your Mayonnaise, Sour Cream, freshly chopped Chives and Lemon Juice to a bowl. Season to taste with Sea Salt and mix well.
Pro-Tip: Why not add all your ingredients to a blender, then your sauce will be super smooth and have a green tint.
PRO-fit: Why not grow your chives? Chives are easy to grow – well worth keeping a little pot in the garden or even on a sunny windowsill indoors. Sew chive seeds in pots of compost in early spring, or buy a young chive plant from your local garden centre.
173,112,128,122,175,142,124,123,141,131