Posted by Stelios on 28th Sep 2023
If you're fond of tangy, sweet, and spicy flavours, you will adore this sriracha ketchup recipe. It's a delightful blend of all these tastes and is simple to prepare.
Image Source: Paul Narvaez, CC BY 2.0, via Wikimedia Commons
In this piece, we will guide you in instantly whipping up this delightful condiment and share some ideas on pairing it with your cherished dishes.
Components of Sriracha Ketchup
Sriracha ketchup, as alluded to earlier, marries Sriracha and Ketchup. Depending on the recipe, additional components might also be included. The primary elements and their roles are:
Sriracha: As you're likely aware, the fiery chilli sauce provides the kick and character to the ketchup.
Ketchup: A tomato-based concoction introducing sweetness and tang to the Sriracha. Unlike Sriracha, it integrates tomatoes and spices rather than chilli peppers.
Honey: A natural sweetening agent that moderates the spiciness and tartness of Sriracha and ketchup, contributing a silky texture to the mix.
Lime Juice: Lending this recipe a citrusy, zesty freshness.
Coriander: An herb echoing the Asian roots of Sriracha, it imparts a vibrant hue and scent.
Rice Vinegar: An alternative to lime juice, both enhance acidity and richness while preserving the sauce for longer durations.
Vital Equipment
A blender is a worthy investment for effortless concoction of a variety of delightful sauces and dressings, particularly for commercial purposes.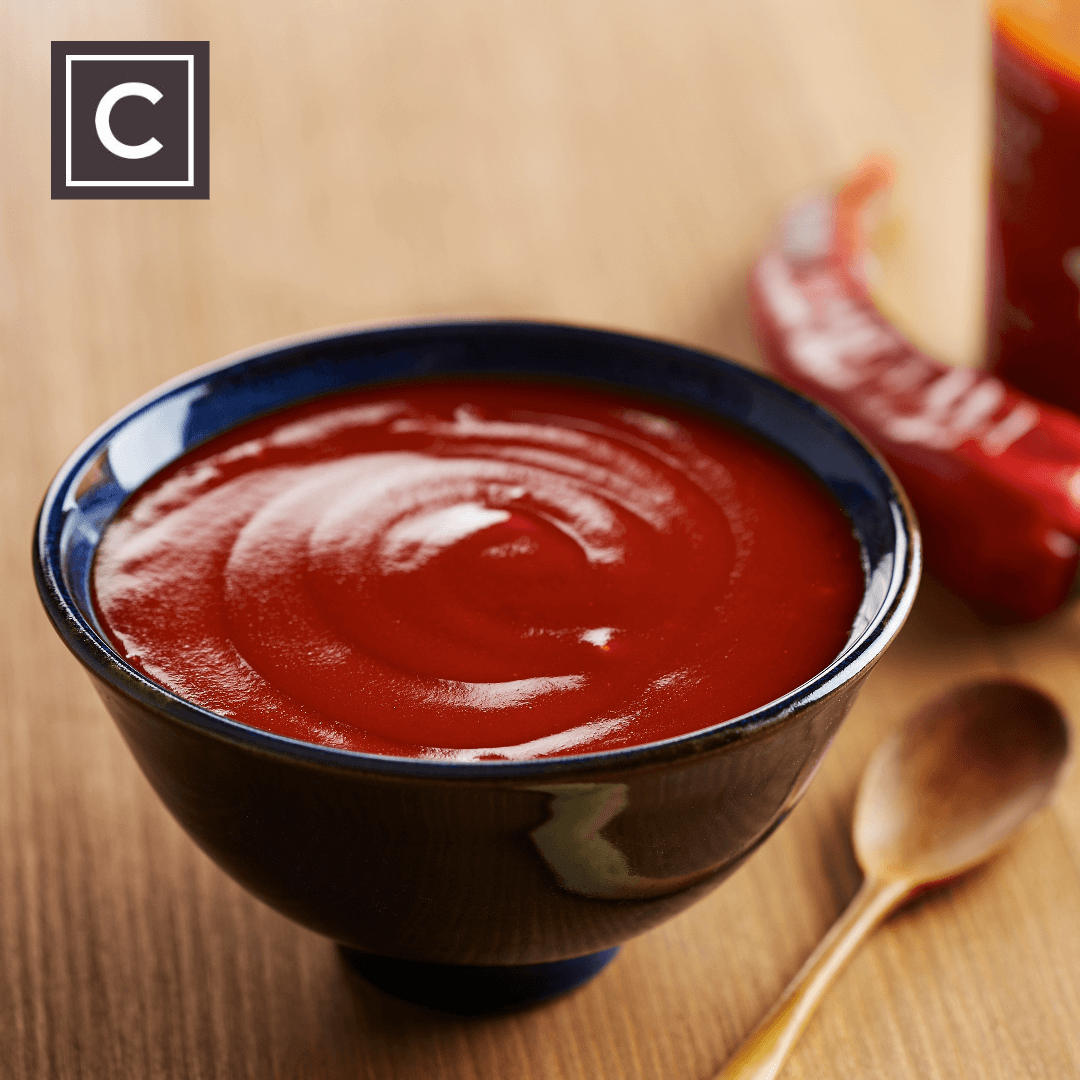 Why This Recipe Is A Winner
This lavish medley of savoury, spicy, zesty, rich, sour, and umami elements culminates in a sauce ideal for seafood and fried dishes, perfect with buttermilk fried chicken.
Advantages of Homemade Sauces
1. Bolsters Client Loyalty
2. Increases Revenue
3. Improves Profit Margins
What You Will Need
| | |
| --- | --- |
| Ingredient | Quantity |
| Heinz Ketchup | 1 Litre |
| Thai Dragon Sriracha Hot Chilli Sauce | 250ml |
| Honey | 3 tablespoons |
| Lime Juice | 3 tablespoons |
| Coriander Leaves | 30g |
| Rice Vinegar | 3 teaspoons |
What To Do
Blend ketchup, Sriracha, honey, lime juice, coriander, and vinegar in a blender. Serve immediately or decant into an airtight vessel and refrigerate for up to a fortnight.
Recommendations For Sriracha Ketchup
Sriracha ketchup is a multifunctional condiment suitable for an array of dishes. Here are some suggestions.
As a dipping sauce for fried delicacies like buttermilk fried chicken.

Slather on burgers, sandwiches, or wraps.

Drizzle over salads.

Use as a glaze for meats.
The potential applications for this tantalising sauce are boundless. Feel free to get creative by incorporating other ingredients tailored to your palate.
112,113,118,122,125,126,131,116