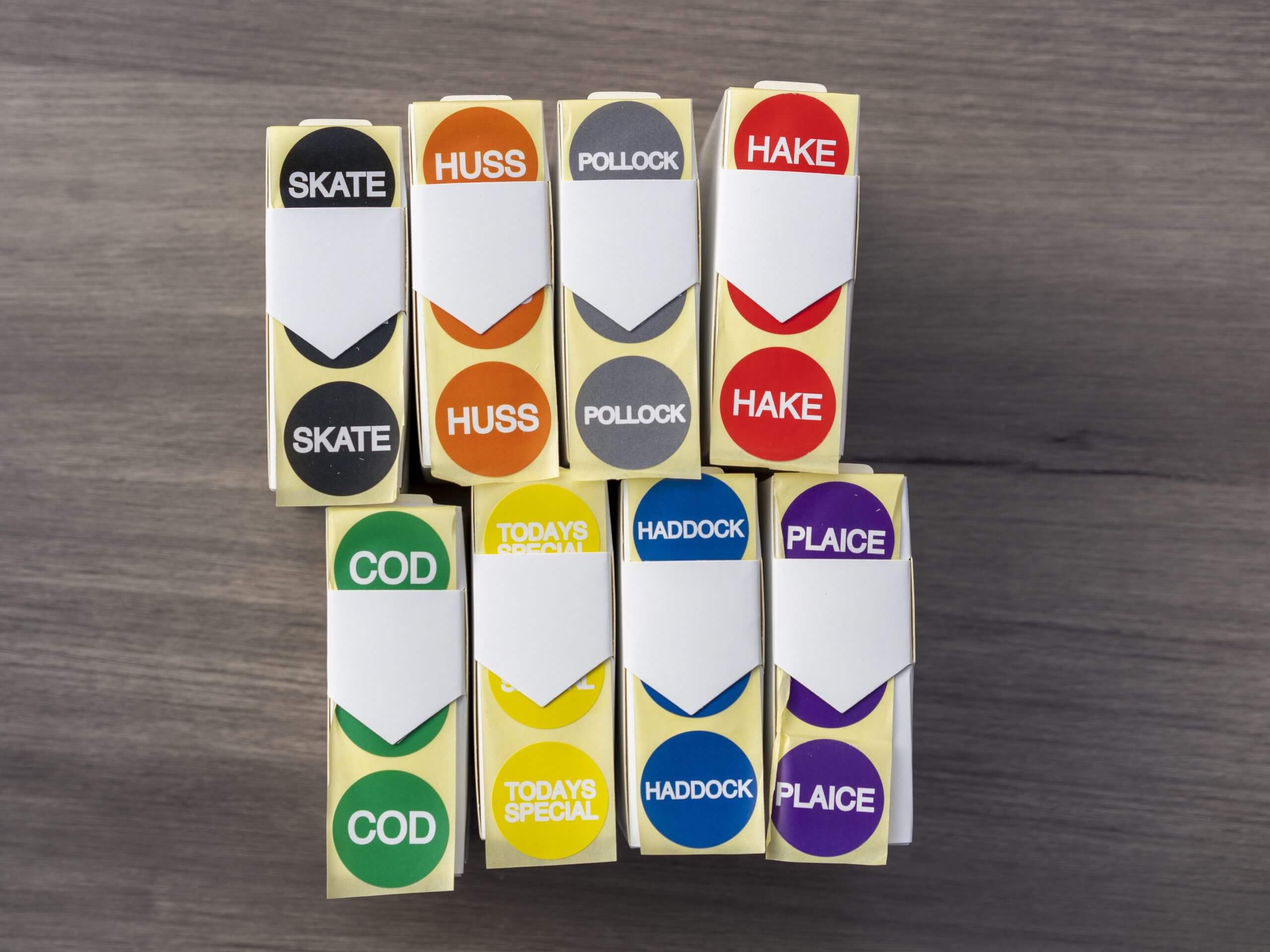 We've launched a series of high quality, value for money food labels to help your shop run more smoothly.
The first is our Advanced Food Rotation Label which allows staff preparing batches of homemade products, such as tartare sauce, mushy peas and fishcakes, to record details of who made them and when, as well as when they are to be used.These not only help kitchens comply with food safety guidelines but also stay on top of stock rotation, which maintains freshness and reduces spoilage.
With shops increasingly adding alternative species of fish to the menu, we've also launched seven handy labels to identify different varieties once boxed, bagged or wrapped. Each has its own bright colour and as well as a label for the most popular fish varieties – Cod, Haddock, Plaice and Skate – we've also included three white fish that make great alternatives – Pollock, Hake and Huss.
More professional than a hand-written scribble, the labels help ensure customers get the correct order after food has left the shop. It's hard enough for us professionals to tell the difference between haddock and hake once it's battered and fried, let alone your customers!
Perfect for flagging up those limited-time options is our Today's Special label while helping draw attention to the fact you've gone to the effort of making your own signature fishcakes is our Homemade Fishcake label.
Stelios Theocharous, managing director of Ceres, comments: "Our labels are aimed at simplifying the back-of-house operation for our customers, saving time and reducing errors as well as providing a professional way to engage with customers and shout about what makes your business unique."
All the new labels are made from paper, are naturally compostable and come packaged in a handy dispenser for quick and easy application.
With 1,000 per roll, they cost less than 1p a label and are available to buy at the Ceres Online Shop along with all your other Ceres essentials.
173,112,128,122,175,142,124,123,141,131