Having fried fish and chips seven days a week for 10 years and eventually burning themselves out, Terry Collinson and his wife Jennifer, downsized and bought a takeaway in Pagham, West Sussex, which they aptly named Small Fry.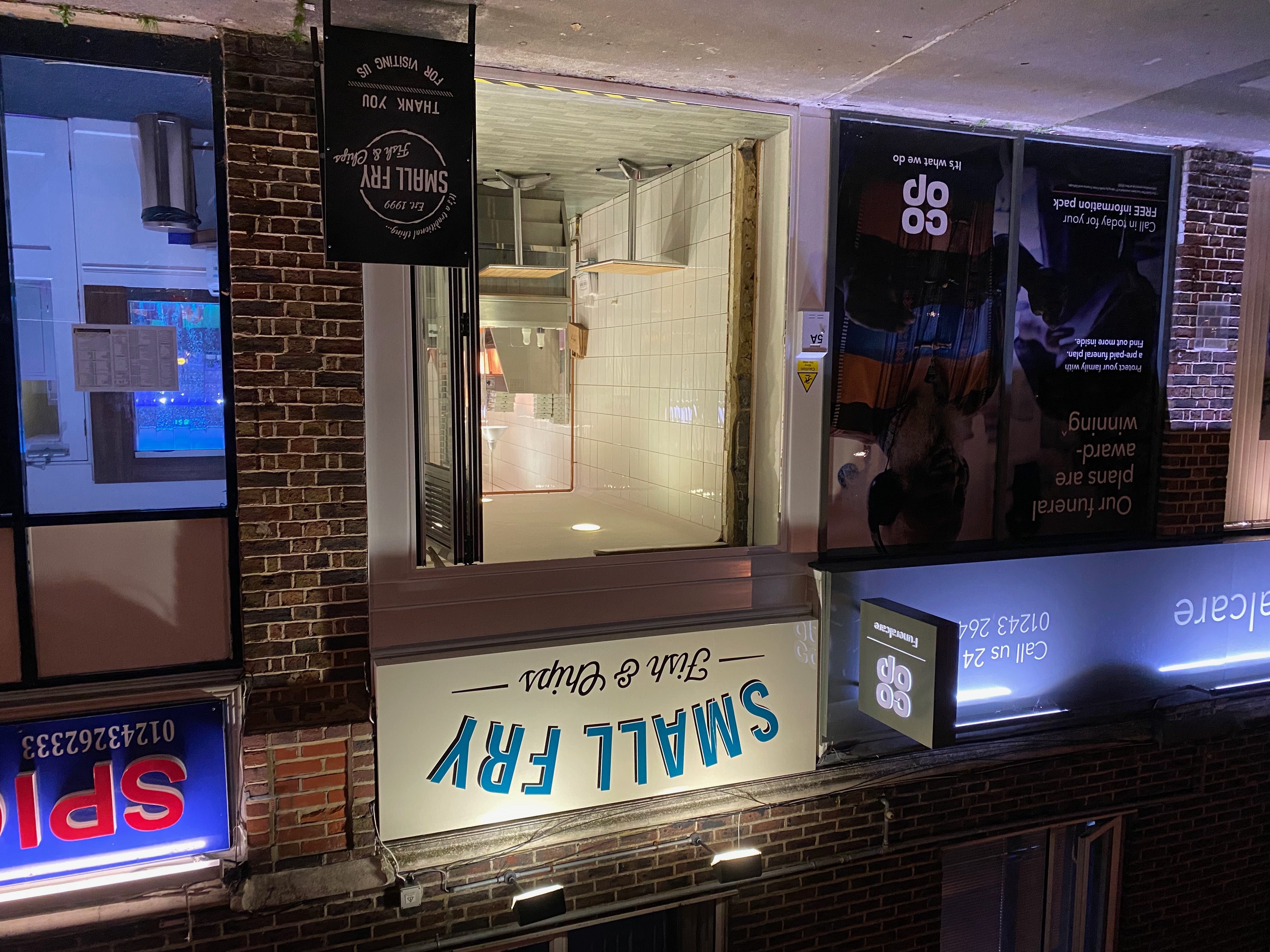 The narrow shop, which opens just 22 hours a week across four evenings, and employs only three additional staff members, is constantly busy with a three pan range turning out sales which are 80% fish and chips. There's never been any temptation to grow the business, even though it's led to some difficult decisions, including frequently turning down large party orders.
"There are benefits in being small fry," says Terry. "We can keep on top of everything, things are just a couple of paces away. We've got low overheads, we've got cheap rent, we've got no rates and we've got no staffing costs. It's why we survived the pandemic and it's why we're getting through the cost of living crisis because we've condensed everything down and made it a tight ship."
Limited on space and therefore what they can stock, Terry maximises the ingredients he buys, utilising any off-cuts of fish for homemade fishcakes for example, and he creates a specials board to maintain customer interest. A recent addition has been Louisiana King Prawns, made by sprinkling Ceres Louisiana Seasoning over cooked, battered prawns. The seasoning is also used to pep up portions of mayonnaise, creating a complementary dip.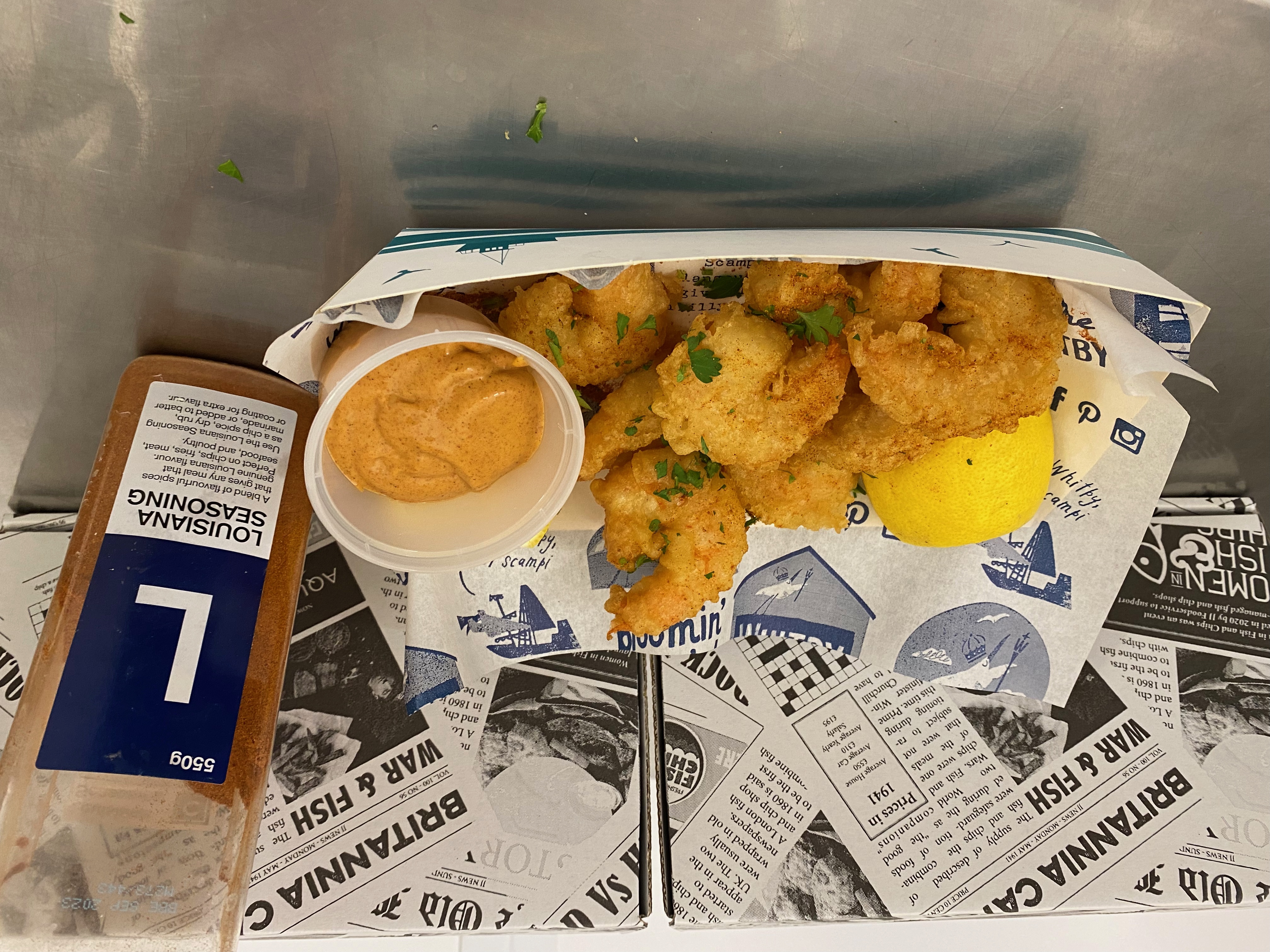 Terry comments: "At first I thought prawns aren't cheap, and with the situation we're in at the moment people are going to be looking after their pennies. But even at £9, they're flying out. We can sometimes worry sometimes about the cost of things but if it's a quality product, customers will pay for it." Quality is something Terry has been on top of since day one and with no managers, assistant managers or even dedicated fryers, it's not been difficult, with Terry quite sure he's fried every piece of fish that's gone out the door for the past 23 years. "That is real quality control," he says.
"I actually think we're now selling the best fish and chips we've ever sold in our history. "That's because, over the years, you pick up things, don't you? You always try and improve. And actually, our business just wouldn't be what it is today without the Ceres products we use.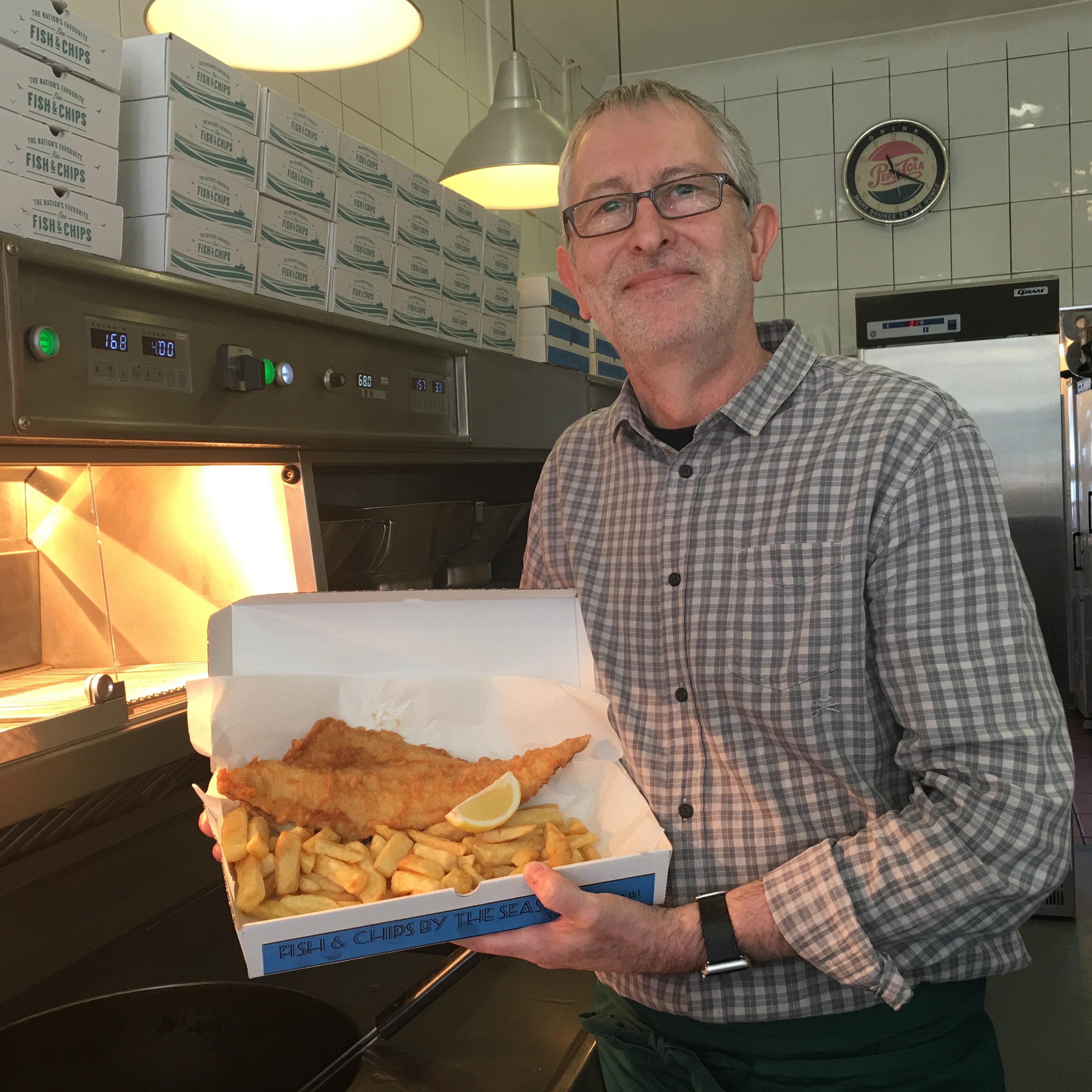 "The Ceres Super Absorbent Cloths we use to pat the fish off so they are dry, we use their Pre-Dust Number One to give a little bit of seasoning and then the Ceres Natural Batter Mix. We can have our batter really thin now because the pre-dust helps the batter stick. It's just a better product we are producing." Terry has also started using Ceres Batter Bottles to store water in the fridge so it's the correct temperature for making batter – something he wasn't previously doing – and he boils out the pans on his range every three months with Ceres Deep Fryer Cleaner to ensure they stay carbon free. "It's really simple stuff but they all work and they all make a difference," he says.
"Ceres has helped us more than any other supplier. The products are great, the advice is great, the recipes they put up are great and the customer service is great. One week our batter was really lumpy so I put a post on Facebook looking for advice and the next morning, Stelios was knocking on my door. It turned out the flour had been compressed in storage and it just needed aerating before use. I'm down south so Stelios is not on my doorstep, but he came down and the problem was solved."
Although enjoying serving his community for more than 23 years, there have been times when Terry has had to prioritise his business needs over his customers' to ensure its success, adding: "The pandemic taught us that. You've got to be quite strict with the customer sometimes and say, actually, these are our opening hours now." With 49 years under their belt in an industry that has served them well, Terry and Jennifer are now ready to hang up their aprons and retire, and have sold the business to another local couple. With more time to do the things they want to, will stopping into Small Fry be one of them? "I stopped eating fish and chips quite a while ago, after nearly 50 years you think, no more, but once we've retired, maybe we'll pop back in once or twice," says Terry.
173,112,128,122,175,142,124,123,141,131