Posted by Emily on 11th Aug 2023
Embrace the sublime fusion of British, Indian, and American culinary influences with this delectable fried chicken recipe. While it isn't purely Indian, this dish delights with authentic Indian flavours; all wrapped up in a British interpretation of an American classic. This is not just a culinary experience but a delightful melding of cultures on a plate.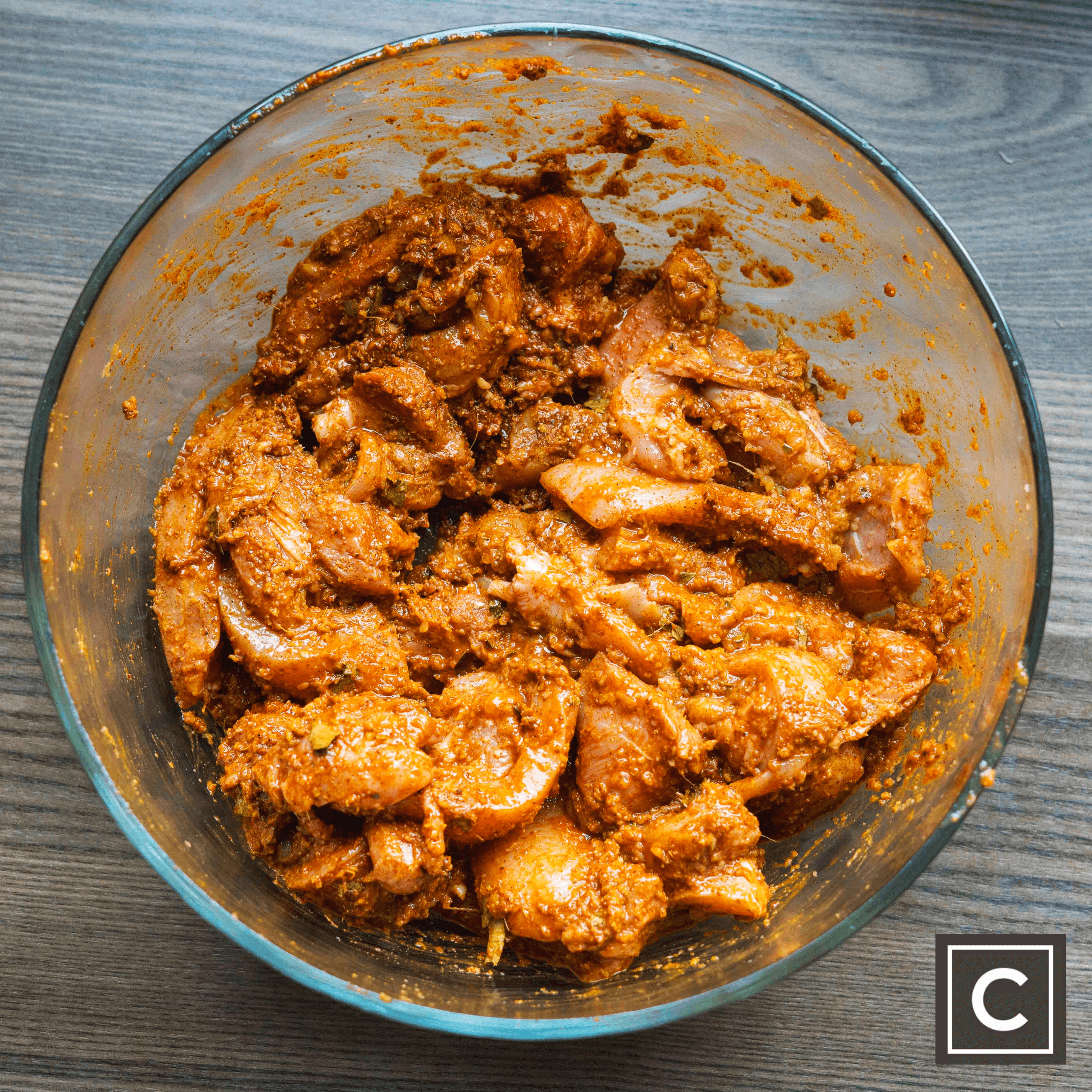 Our key ingredient here is the Ceres Alpha Coater. Combined with onion seeds, it forms a protective layer around the marinated chicken. This ensures a longer life for your frying oil and a perfectly golden-brown chicken, preventing it from getting overly darkened by the spices.
Remember, our Alpha Coating is not just an ingredient but a starting point; with a pinch of creativity, we transform mundane elements into dishes that satisfy the taste buds and are profitable ventures.
For the Chicken Marinade
| | |
| --- | --- |
| Ingredients | Quantity |
| Boneless Chicken Thighs, sliced into 1.5-inch pieces | 2kg |
| Garlic Paste, minced | 4 tsp |
| Water | 100ml |
| Alpha Coater | 100g |
| Ginger Paste, minced | 4 tsp |
| Fresh Lemon Juice | of 2 Lemons |
| Chilli Powder | 1 tsp |
| Chopped Curry Leaves | 20 |
| Garam Masala | 2 tsp |
| Fresh Coriander Leaves, finely chopped | As Needed |
For the Crispy Coating
Instructions
1. Combine all the chicken marinade ingredients, ensuring each chicken slice is well coated. Refrigerate this mixture for 24 hours to let the flavours deeply infuse.
2. Prepare your frying setup. Set the fryer temperature to 170°C. We recommend using refined oil, such as groundnut oil. For best results, opt for a table-top fryer so you don't compromise the oil in your primary frying range.
3. In a separate mixing bowl, blend the Alpha Coater with onion seeds.
4. Take the chicken slices and generously coat them in the Alpha Coater mixture.
5. Deep fry each piece until it achieves a crispy exterior and is cooked thoroughly inside.
6. After frying, place the chicken on a rack to let the excess oil drain off. For an extra dash of flavour, sprinkle the hot chicken with some garam masala.
7. Serve your fried chicken pieces garnished with fresh coriander leaves.
There you have it, a delightful fusion dish ready to tantalise your customer's tastebuds! Serve with a refreshing Mint Raita.
112,113,118,122,125,126,131,116