Posted by Stelios on 3rd Sep 2023
Whipping up your own Caesar dressing is a doddle, and it trumps anything you can buy off the shelf. You can tailor it to your requirements, making it as garlicky or fishy as you fancy. Trust me, your diners will lap this up - it's perfect with so many items on the menu.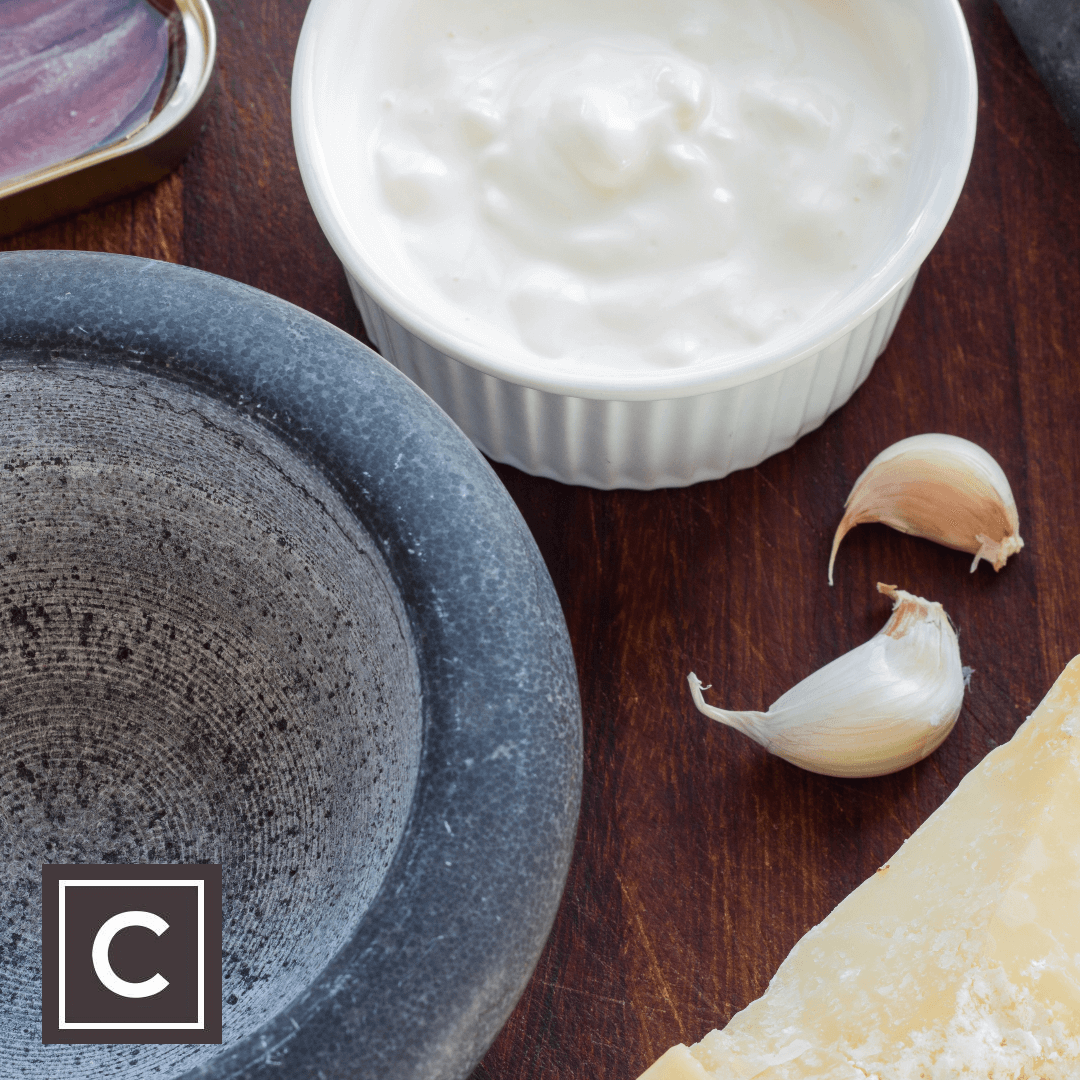 Unlike the traditional Caesar dressings, which are olive oil-based and use raw eggs to thicken, my version uses Hellmann's mayonnaise as its foundation; feel free to use any other brand, but make sure it's a rich mayonnaise - this is not the time to skimp.
Now, onto the flavour. It evokes the Caesar dressing from Pizza Express, which I'm obsessed with. It's the intense umami notes from the Parmesan and anchovies that make it so irresistible.
Why This Caesar Dressing Is a Winner
Speed and Simplicity: If you're considering reaching for a bottle from the supermarket, think again. This recipe takes 2 minutes and is simply a case of chucking everything into a blender.
Classic Flavour: This dressing is an array of the traditional salty, earthy, and umami characteristics that make Caesar salads such a hit.
Quality Ingredients: Using fresh ingredients without preservatives ensures that you're getting a taste that is far superior to store-bought alternatives. Plus, it's more economical and healthier!
The Heroes of the Dressing
Parmesan: Aim for the authentic Parmigiano Reggiano from Italy. It's matured for around two years, and you'll notice the rich, fruity, unbeatable notes. Parmesan is an unami powerhouse.
Garlic: Opt for dried garlic bulbs, preferably the smaller ones, for a more robust flavour. Garlic brings a fiery, pungent note.
Lemon: These zesty beauties are great for more than just G&Ts. A freshly squeezed lemon adds a pop of tartness and brightness to the dressing.
Anchovies: Get your hands on salt-cured anchovies packed in oil or salt. They offer an exquisite fish flavour, making them a pantry essential. This is the Unami powerhouse number 2.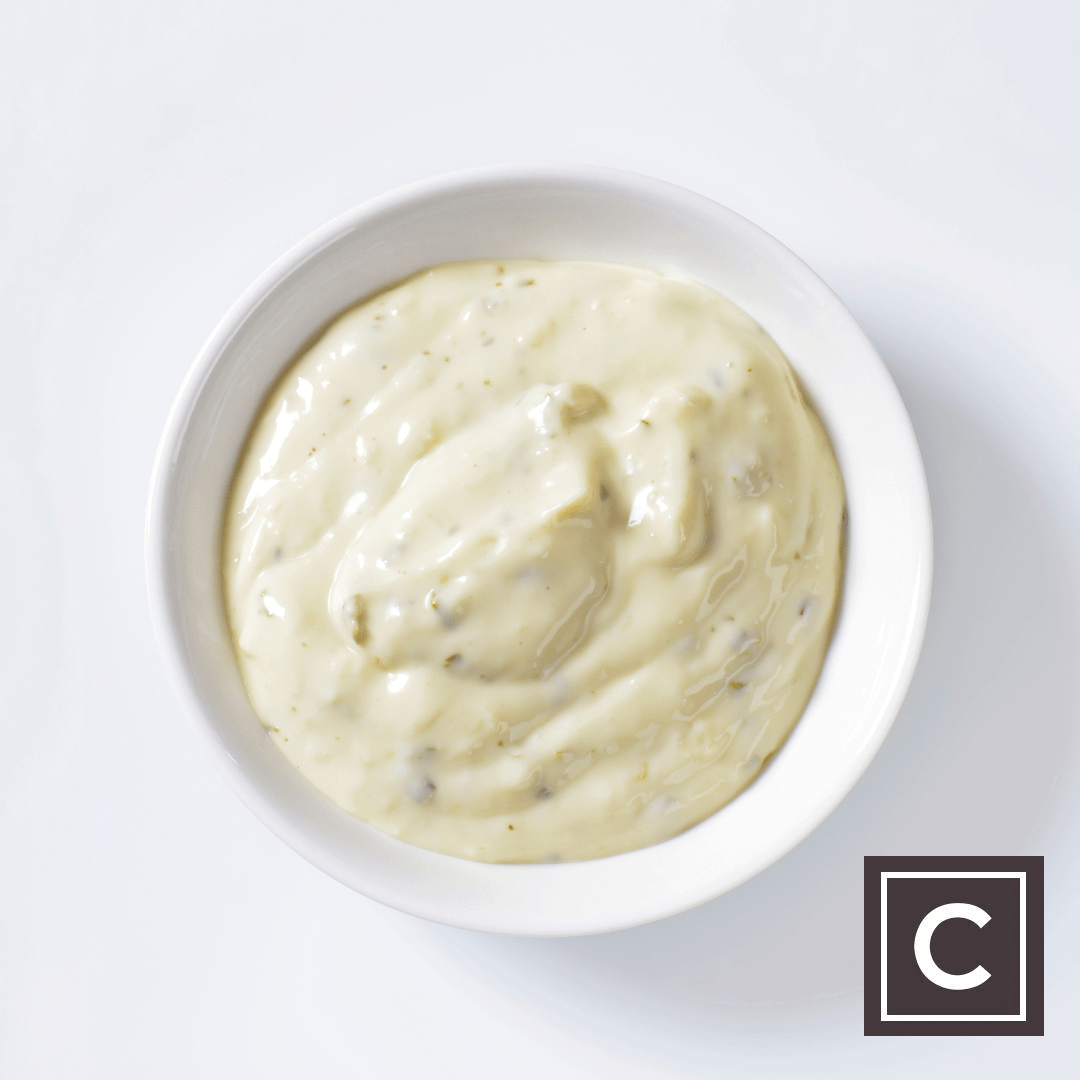 Creating Your Own Dressings: Good for Business!
1. Increases Customer Loyalty
2. Boosts Turnover
3. Enhances Profits
It would be best to have a blender to whip up many mouthwatering sauces and dressings in a jiffy. If you intend to make homemade dressings and sauces, it will be a good investment for the business.
What You Will Need
| | |
| --- | --- |
| Ingredients | Quantity |
| Hellmann's Mayonnaise | 1 litre |
| Garlic Cloves | 4 |
| Anchovy Fillets in Olive Oil (drained) | 95g |
| Lemon Juice | of 1 lemon |
| Lemon Zest | of 1 lemon |
| Dijon Mustard | 2 teaspoons |
| Worcestershire Sauce | 2 teaspoons |
| Parmesan | 200g |
| Black Peppercorns | 1/4 teaspoon |
Instructions
1. Add all your ingredients into a blender.
2. Blitz until it's as smooth.
3. Give it a taste and tweak it until it's how you like it.
Tip - If you want to give this recipe more unami, feel free to use some of the olive oil from the anchovies. If you want more lemony zing, you could always add more lemon juice.
This dressing keeps well in the fridge for up to a week. So there you have it, a homemade Caesar dressing set to impress. Enjoy!
175,113,118,122,125,126,131,116,173