Posted by Stelios on 24th Jul 2023
Two years after the successful launch of our acclaimed Deep Fryer Cleaner, we are thrilled to bring you another breakthrough in our trusted line of cleaning solutions: the Natural Degreaser.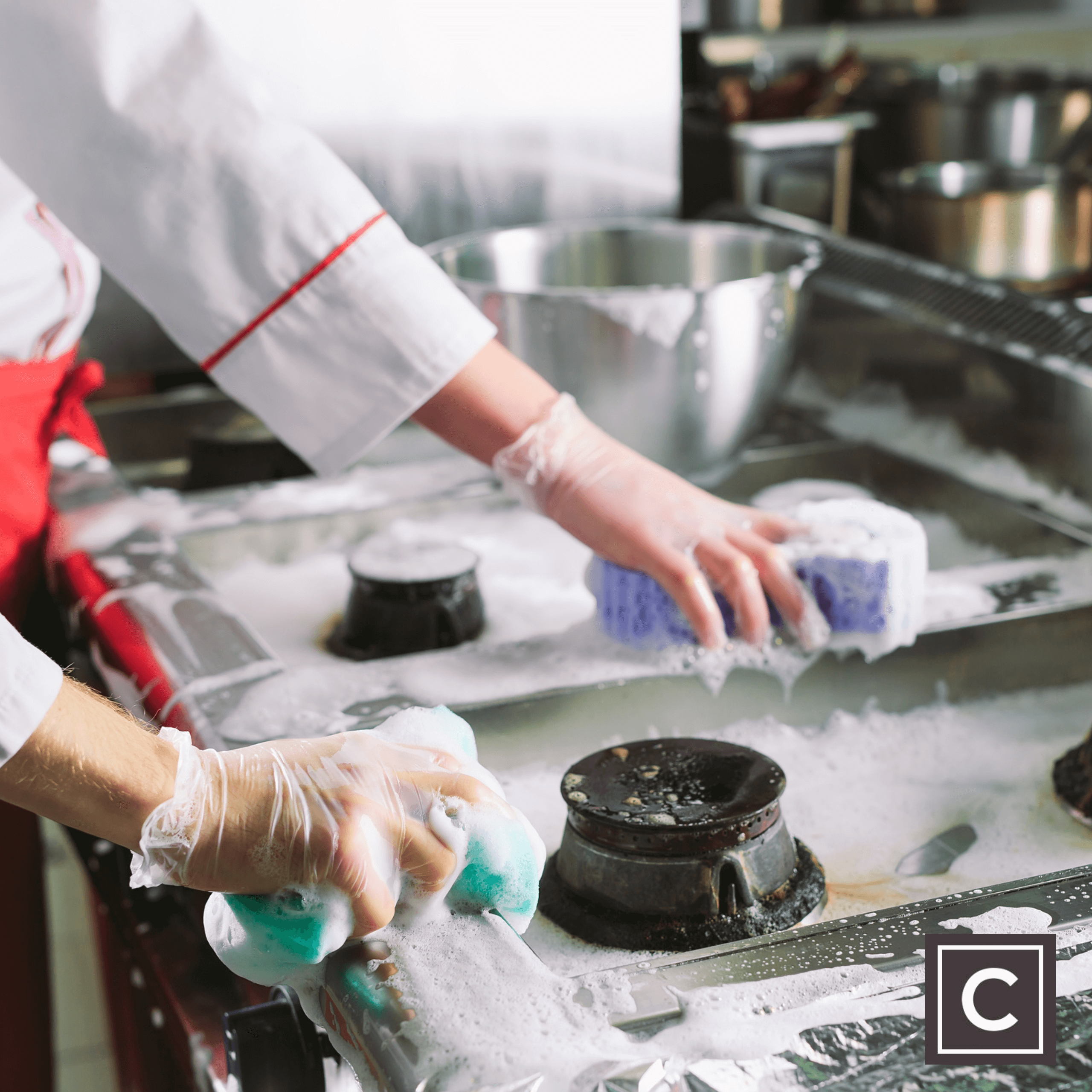 Tailored specifically for the rigours of professional kitchens like yours, our Natural Degreaser is ready to tackle grease wherever it lurks. From slippery kitchen floors, bustling work surfaces, and stained walls to the grimiest ovens, hobs, and hoods, it's your ultimate cleaning partner.
The secret is in our potent powdered formula. It works swiftly and effectively, cutting through grease in a flash, turning hours of tough scrubbing into efficient, effortless cleaning. This means your dedicated staff can shift their focus from the tedious cleaning tasks to where they truly shine - prepping and cooking delicious meals.
But the Natural Degreaser is more than just a cleaning agent. It's also a formidable pre-soaking solution when mixed with water. It ruthlessly strips away grease and dirt from utensils, cookware, and pots and tackles stubborn stains from clothing or cloths – coffee, blood, and oil. As the final touch of the day, a quick swoosh of the solution around the kitchen bins will ensure your team is greeted by a sparkling-clean kitchen the following day.
We have proudly named it the 'Natural' Degreaser for a reason; The Ceres Natural Degreaser is non-caustic, natural, and biodegradable formula. Free from perfume or dye, it leaves a neutral finish and odour.
Our Natural Degreaser comes in convenient 5kg boxes. It's a fast-acting and cost-effective solution to keep your kitchen pristine.
For more details about our Natural Degreaser or to find out more about the uses of Natural Degreaser, read this article. Want to buy your Natural Degreaser, click here.
We can't wait to help you elevate the cleanliness of your kitchen.