Posted by Stelios on 11th Mar 2023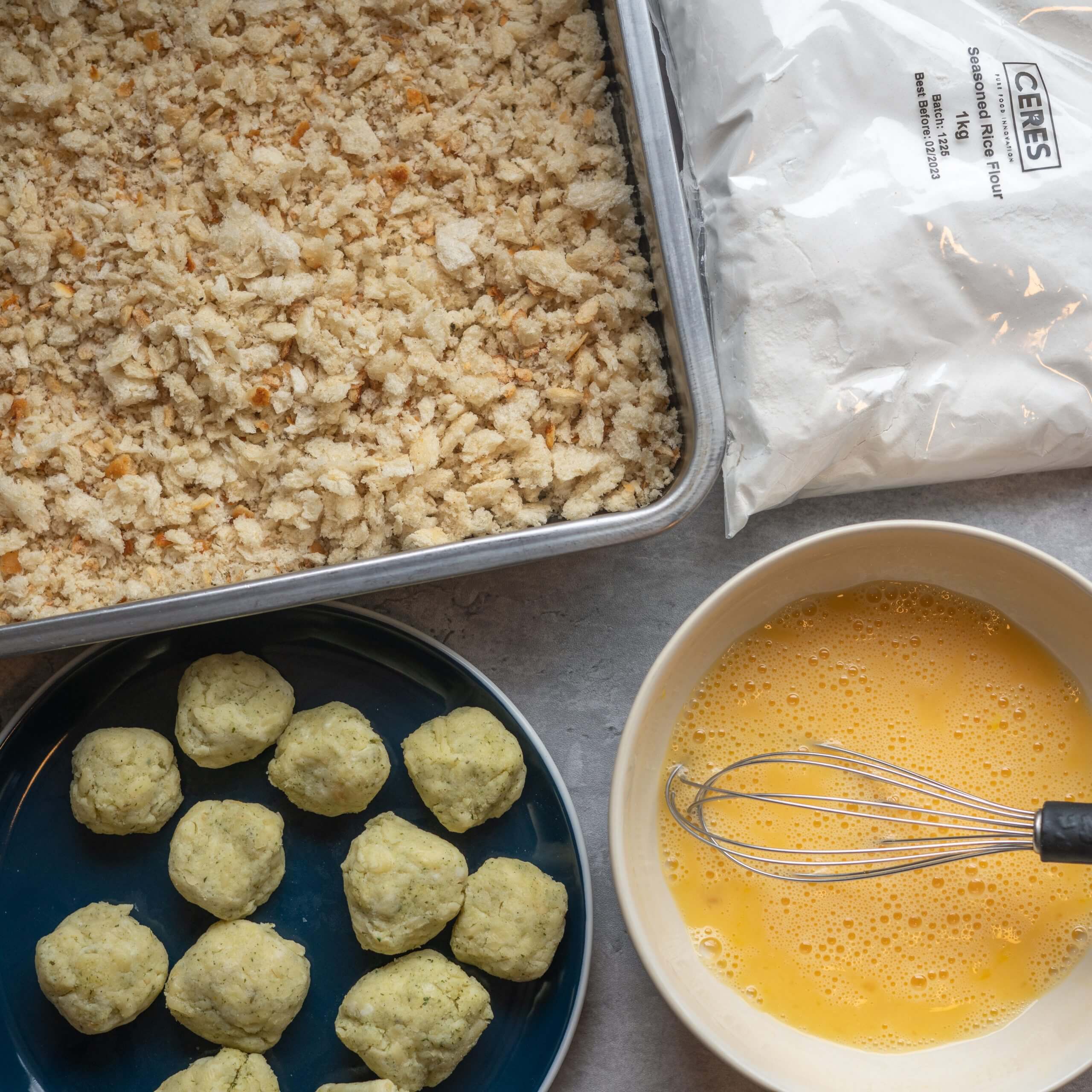 When writing articles on fishcakes or doing a demonstration, people always give us a funny look when we mention the word panné (also referred to as pane). We thought now would be a good time to help clarify the terminology.
When you panné, you coat your meat, fish, shellfish or vegetables in breadcrumbs. Examples would be recipes such as crispy, deep fried mushrooms or whitebait, homemade fishcakes, pan-fried fillets of plaice or the classic dish pork schnitzel.
The breadcrumb coating protects the enclosed food when it is cooked, most often in a fryer. Like recipes with food cooked in a batter, the result is a quicker cooking process and a juicy final product.
The process is simple but you need a reasonable amount of free worktop space available and, if you don't like getting your hands dirty, some thin disposable gloves. You can purchase prepared breadcrumbs or make them by blitzing stale, dry bread in a food processor. However, we recommend having a dry hand for rubbing through the crumb and a wet hand for dipping into the egg.
Once you have prepared the item you are going to panné, you need to prepare three trays containing the following; sieved seasoned rice flour, beaten eggs, and breadcrumbs. If you're not sure about what breadcrumb to use, take a few minutes to read our article on the different types available and the applications they suit best.
First of all, dip and coat the prepared item first in the seasoned flour and shake off any excess. Then dip in the egg mix, holding over the container to allow to drain for a few seconds. Take the flour and egg coated item and thoroughly coat in breadcrumbs. If you feel that you want a thicker crumb then dip back into the egg and into the crumb again.
Try to have a just in time philosophy when preparing breadcrumbed food, you don't want to do it too far in advance as the breadcrumb will absorb the available liquid and your crumb will be dark and not very crisp. If you want to make larger volumes then keep an eye out for our article on bulk preparation methods.
173,112,128,122,175,142,124,123,141,131