Using Ceres products has enabled Chris Pithey to strike the perfect balance between serving homemade items and traditional chip shop favourites at Linfords in Market Deeping, Peterborough.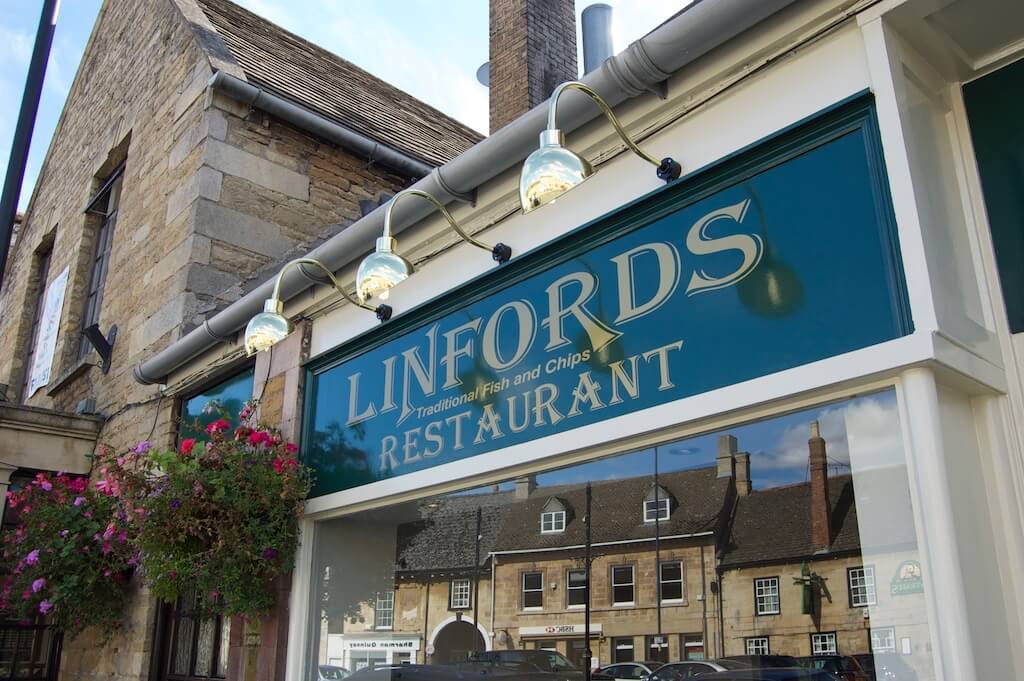 When most people take on a new fish and chip shop, one of the first things they do is put their stamp on it, such as changing the menu, sourcing new suppliers or carrying out a refurbishment. Not Chris Pithey, though.
Taking over Linfords in 2019, the Peterborough restaurant and takeaway was well-established, serving the local community for 30 years. What's more, Chris had been working the range since he was 16 and so was already an integral part of the team.
"It was a successful business and I didn't have any reasons to change anything," he explains. "I didn't want people thinking it was under new ownership."
When Covid hit, however, Chris saw an opportunity to make some improvements to the business. He looked at ways he could work with small, independent companies and so sourced pies from a local butcher, fresh coffee beans for the restaurant from a nearby roaster and ice cream from a dairy in Cornwall.
Chris also looked at products he could make in-house that would add value, but that wouldn't stray too far from what his customers were used to. He comments: "I wanted to strike a balance between doing some homemade options alongside our staple fish and chip items. Our customers don't necessarily want a gourmet burger or a butchers sausage, so going down that route would have been a step too far for us, but I knew there were other areas where I could make a difference."
Working with Ceres, Chris put its Mushy Pea Seasoning to work, but not before taking the company's advice on preparing marrowfat peas – thoroughly washing them three times, freezing them and using them straight from frozen.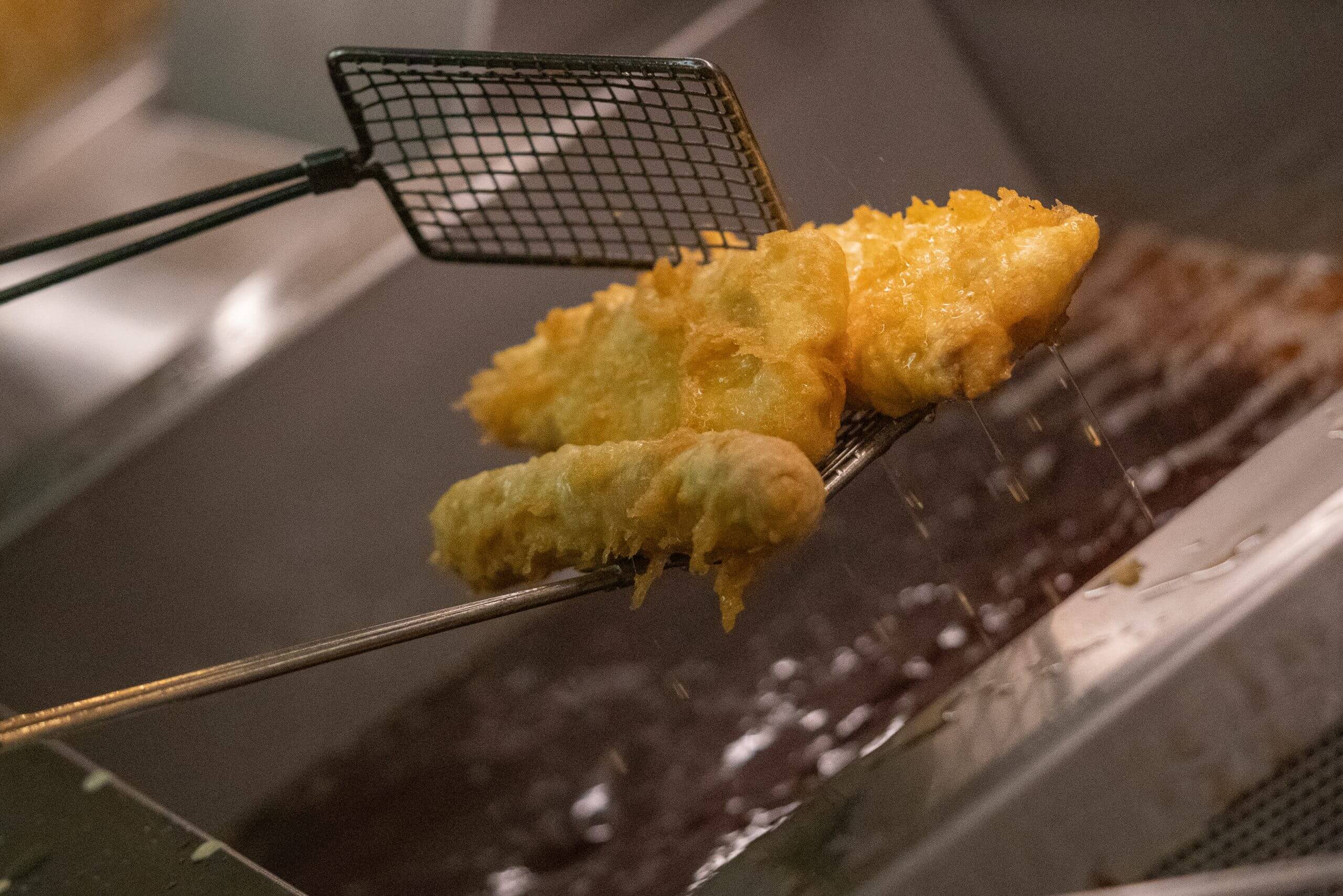 Chris comments: "It's such an efficient way to make mushy peas because most of the work is done 24-36 hours before we need the peas so it's just a case of getting them out of the freezer and putting them on to boil until we get the consistency that we want. This is something the staff or myself can do in the morning while we're cutting fish so preparing them isn't costing us anything, and we've got a homemade product that tastes 100% better than anything bought-in.
"Plus, being able to use the Ceres Mushy Pea Seasoning rather than measuring out the right quantity of bicarb, sugar and salt means each time we make a batch of mushy peas, they are the same. That makes it convenient for everybody so on a Friday night, if we run low, one of the 16-17-year-olds can make them rather than just select people who are busy frying and making sure orders go out on time."
Having attended an NFFF training course when he took on the shop, Chris was advised on ways to reduce food waste and improve profits by utilising leftover ingredients. Since returning, he's added a homemade cod fishcake to the menu using offcuts of fish and Ceres Fishcake Mix.
"The fishcakes look and taste a lot better than anything we could buy in and the profit on them is excellent because, essentially, we're using something we were throwing away," Chris adds. "All we're adding is some lemon juice and lemon zest so overall the cost is negligible. And, again, it's something anyone can make because there's no boiling or mashing of potatoes to think about, it's just mixing a few ingredients."
Investing in a new frying range earlier this year, Chris also took the opportunity to try out Ceres Super Absorbent Cloths alongside its Pre-Dust Number One. Together with Ceres Natural Gold Batter Mix, Chris believes he's now got the perfect frying formula, adding.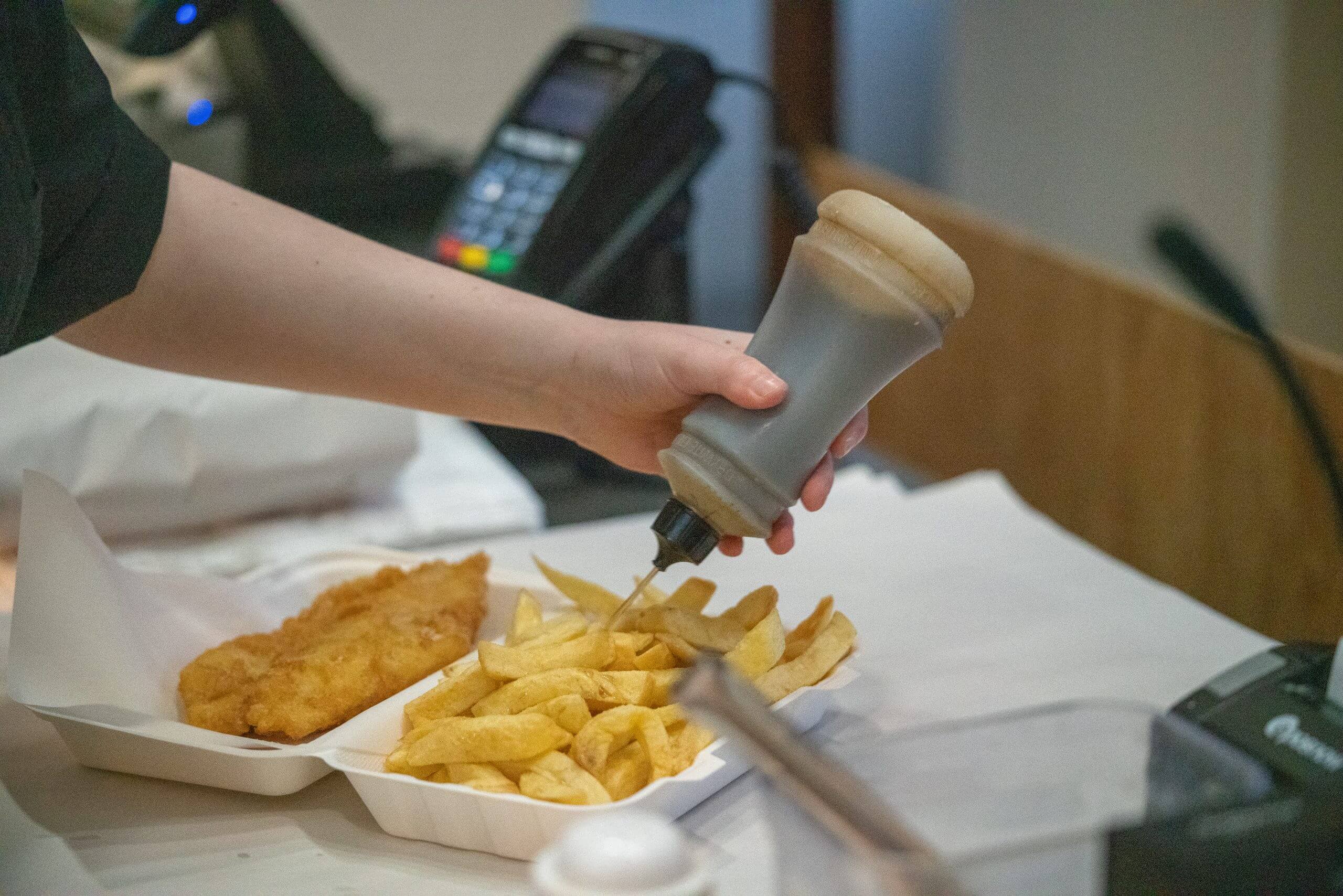 "For us, especially on a Friday or Saturday night, being able to use the Super Absorbent Cloths and then the Pre-Dust Number One makes sure that the fish has the least amount of moisture on it before going into the pan. With that, the Ceres Natural Gold Batter Mix and the new frying range, the product going out is nice and light and crispy."
For someone that doesn't have a cheffing background, Chris is grateful for the products, recipes and knowledge that Ceres offers, enabling him to produce high quality, consistent homemade items with ease.
He adds: "I've found the articles that Ceres writes useful too, especially the recent ones on what to do for Halloween and Christmas. I'm not a marketing person or an ideas person so it's nice to have different options that we can tap into rather than doing the same thing every year."
173,112,128,122,175,142,124,123,141,131