What started as a recommendation to use Ceres Natural Batter Mix has resulted in a journey of discovery for Athena B in Portslade, Brighton.
Matthew Konen and his mum Mary took the lease back on their family shop, Athena B, two years ago following a ten-year absence. In that time, the market had moved on and the pair decided to carry out a complete refurbishment of the premises this summer and refocus the menu to meet current trends for fresh, quality, homemade products.
As well as cod and haddock, the takeaway boasts a specials board with a rotating list of species such as hake and coley. There's also a street food vibe with options like loaded chips and homemade lemon truffle aioli, plus handmade pies, homemade vegan fishcakes and locally sourced ice cream.
"We're trying to go down that modern route, which everyone seems to be going down aside from chip shops," says Matthew. "The menu is much smaller than it was before but everything you see on there is popular and sells now."
Much of Matthew's inspiration came as a result of a recommendation to use Ceres Natural Batter Mix. He comments: "The way I was making my batter before, I was getting that crispy character to it but I would struggle to get it to stay that way. I tried everything, keeping the batter really cold, making it as fresh as possible, and it would just die so quickly and the consistency would fluctuate so much. With the Ceres Natural Batter, every piece of fish I cook is exactly how I want it – crispy and golden."
Feeling confident, Matthew went on to try other Ceres products and now uses pretty much everything, from its curry sauce and gravy mix to its deep fryer cleaner and super absorbent cloths.
"What we're trying to do with our food is what Ceres is doing with its products – taking them to that next level. It's not your bog-standard gravy or your bog-standard curry sauce, there is more to them and that helps us appeal to the markets that are growing today. If the curry sauce, for example, had beef suet in it, that would shoot us out of the market for vegans and vegetarians. If it had wheat in it, that shoots us out of the market for gluten free. But Ceres has thought about all that and removed ingredients or swapped them out so we can sell it to our vegan, vegetarian and gluten free customers. And at the same time, it's a really good curry sauce so we don't have to compromise on quality."
It's not just the Ceres products that Matthew has tapped into, the company's knowledge and support have helped Matthew see how versatile the products can be, resulting in new menu items being developed and more profit for the business.
"I had it in my mind that I couldn't do anything else with the Fishcake Mix but make fish cakes, and then Stelios told me about all the recipes Ceres has created using it as a base, like feta and mint croquettes, and I thought, this is genius. So I whipped up a batch of chorizo and halloumi croquettes and they were unbelievably popular. I'm now planning to do a bunch of other products with the Fishcake Mix and I'm definitely going to steal the feta and mint recipe!"
On Ceres's advice, Matthew used off-cuts of halloumi in the chorizo and ham croquettes that resulted from the battered halloumi he sells.
"It's a really good way of reusing something that I wouldn't otherwise be able to sell and yet still make a profit from," adds Matthew. It was this thinking that was the inspiration for Athena B's loaded chips, essentially using mostly the same ingredients but in a different way to create a premium product with a premium price.
Next, Matthew is looking at homemade onion rings. "Ceres clued us up onto the amount of profit we'd make doing our own onion rings and he's right," says Matthew. "You just cut them up, dip them in batter, put them in the fryer and that's pure profit based on how cheap they are."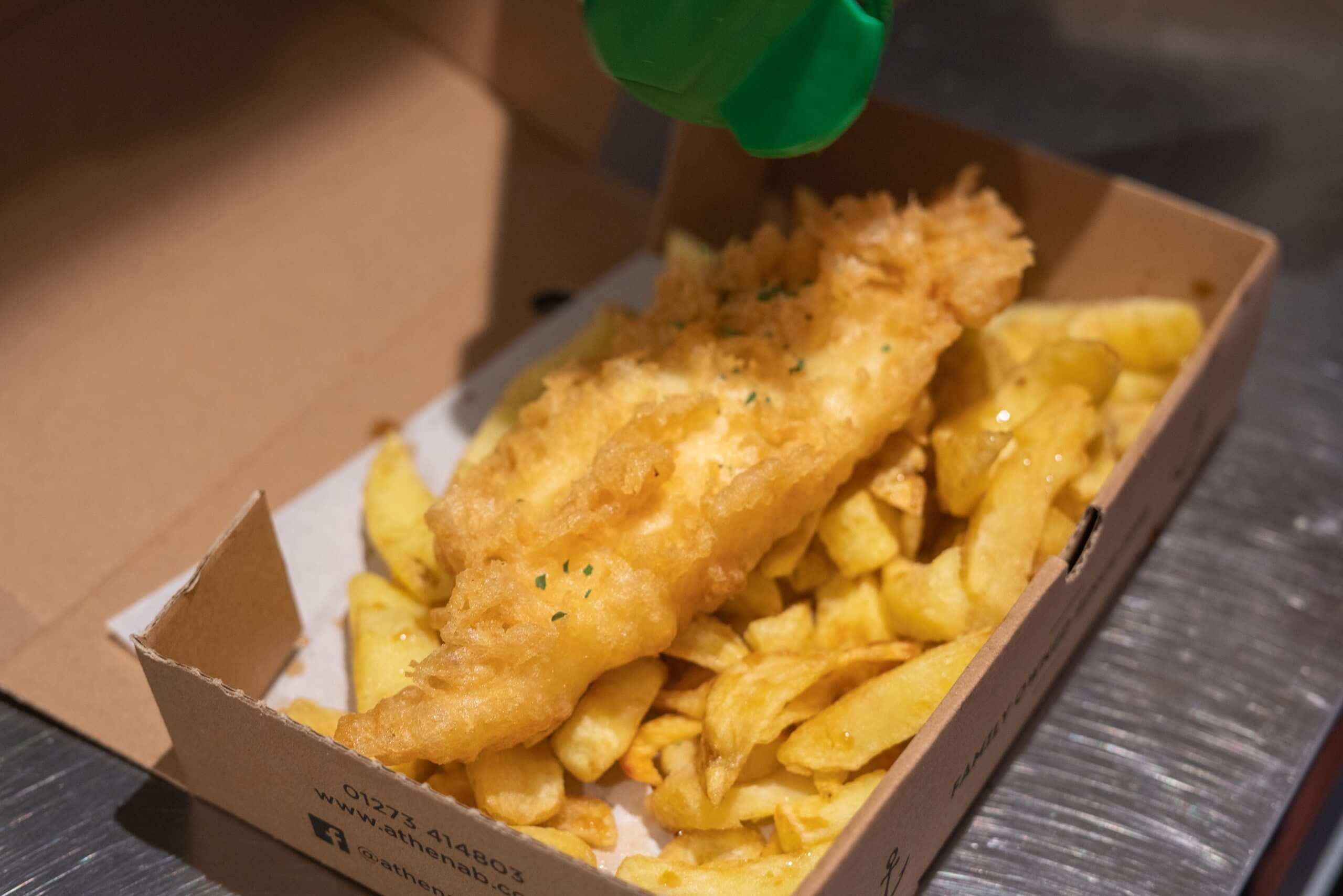 By following another simple trick Ceres suggested, Athena B has seen lunchtime trade increase by 30-40%.
Matthew explains: "What I've realised is that in the evening people are willing to wait, they prefer to see their food cooked fresh but at lunchtime, they are time-starved so they need to get in and get out. Whereas before talking with Ceres we never really used to have anything in a hot cabinet for lunchtime because we didn't want anything to go waste, now we top up as we go with battered sausages and fishcakes, we've started doing mini cod and lunchtime specials and it's pulled our lunch trade up hugely."
As well as menu support, Matthew has also come to rely on the Ceres website for regular updates, articles and advice to help his business.
"The website is really informative. I recently used the delivery aggregator calculator because I realised my prices were far too low for delivery. Also with the current shortage of haddock I didn't know the reasons behind it and, if I'm honest, I was a bit embarrassed to ask. But Ceres ran an article explaining some of the reasons for it, which in turn educated me and enabled me to tell my customers why haddock was short that month.
"Yes, Ceres sells batter mix and curry sauce but it also provides support for the entire industry, which makes your business better. It's invaluable."
With the takeaway back on track and Matthew and his mum feeling more inspired than ever, it's given them the confidence to put Athena B forward for a local food and drink award run by the local paper.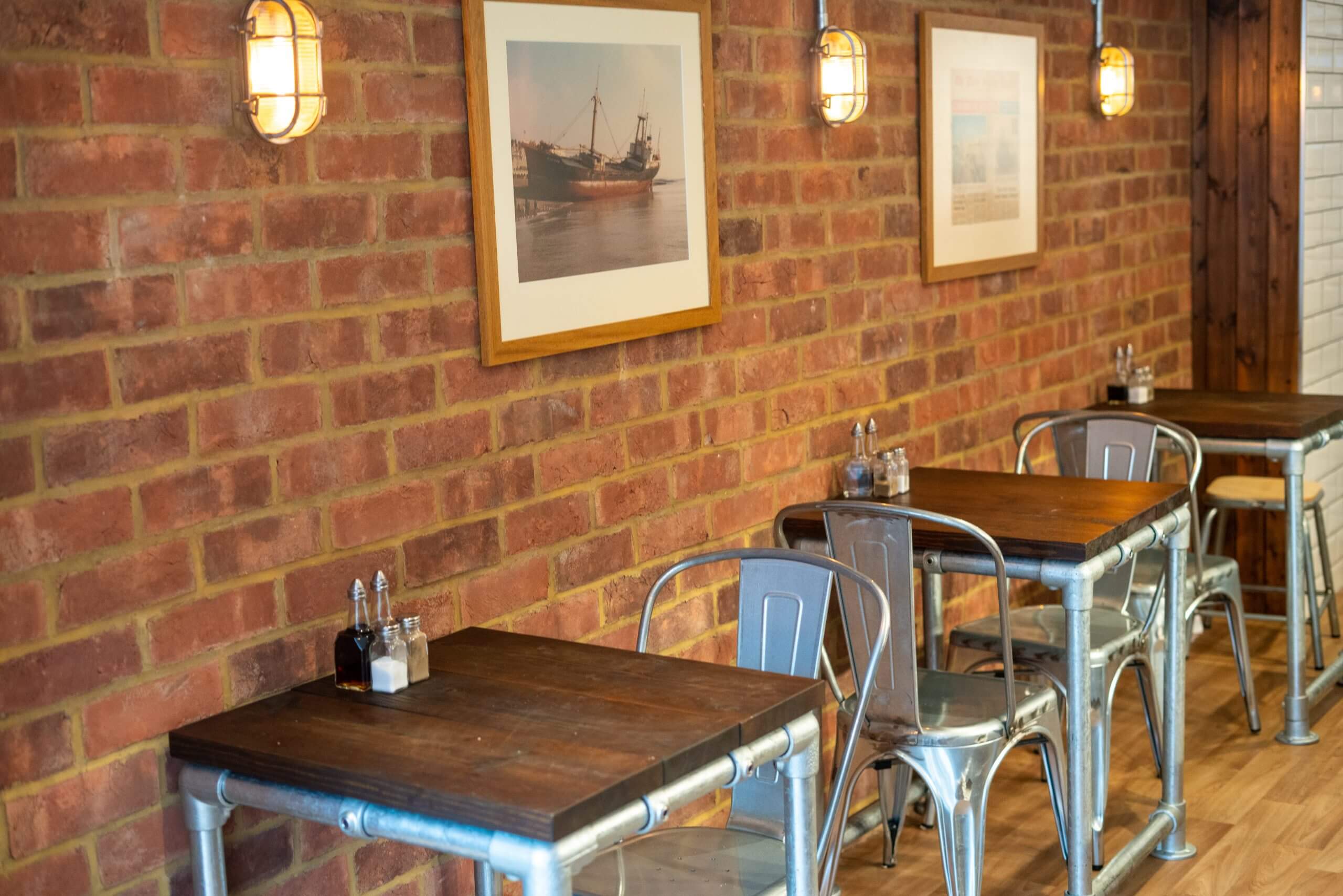 "We ended up becoming finalists and at the end of the month we'll find out if we're winners for the fish and chip category, which is just fantastic. It's taken a long time to get here with the pandemic and with the state the business was left in by the people that we leased the shop out to, but things are going in a really good direction for us.
"And that's in part due to businesses like Ceres who are willing to spend time with shops. They care about this industry and about making good products rather than just money, and that makes a huge difference to the fish and chips being sold in people's cities and towns."
173,112,128,122,175,142,124,123,141,131