When most people hear the name Thornton's, the first thing that comes to mind is probably the chocolatier. But if you're from Leeds, it's more likely to be the two fish and chip takeaways James and Emma Thornton run.
The pair opened their first Captain Thornton's in Dib Lane in 2014 and a second, 15 minutes down the road in Chapel Allerton, in 2019. Their aim was straightforward: to create the best food out there and keep things simple.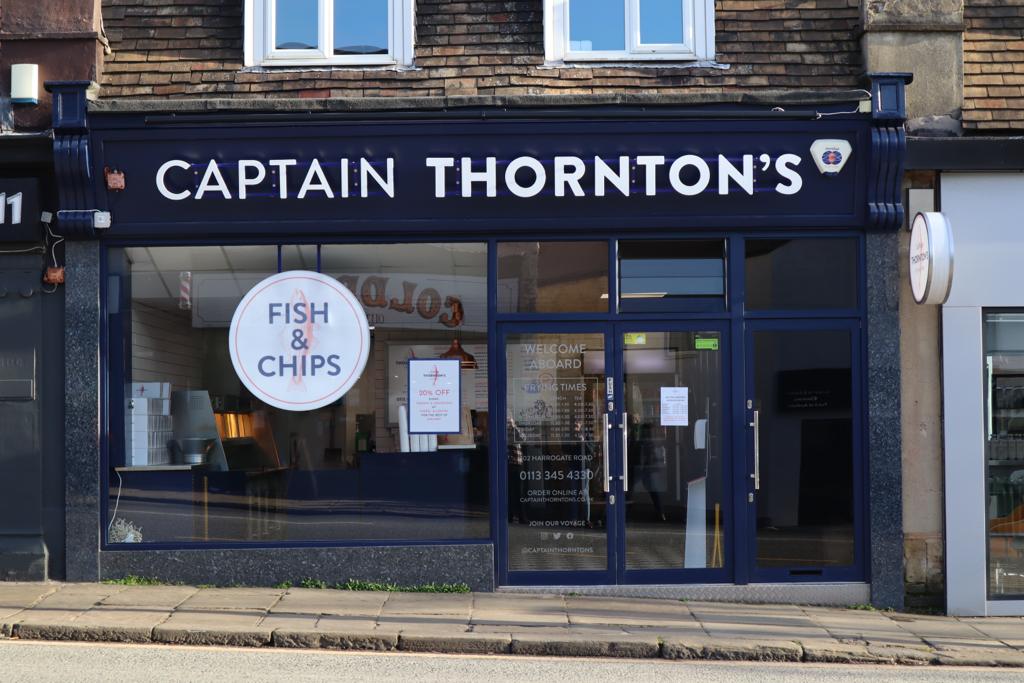 "When we took over Dib Lane, it had an extensive menu, hardly any customers and horrendous staff," explains James. "So everything changed from day one. We stripped the menu back and we've kept it very simple ever since, sticking to fish and chips cooked really well.

"We had a shake-up of the staff structure too and then about three years later we gutted the shop, had a big refurb and rebranded, putting our name to the business. And it has just grown from there."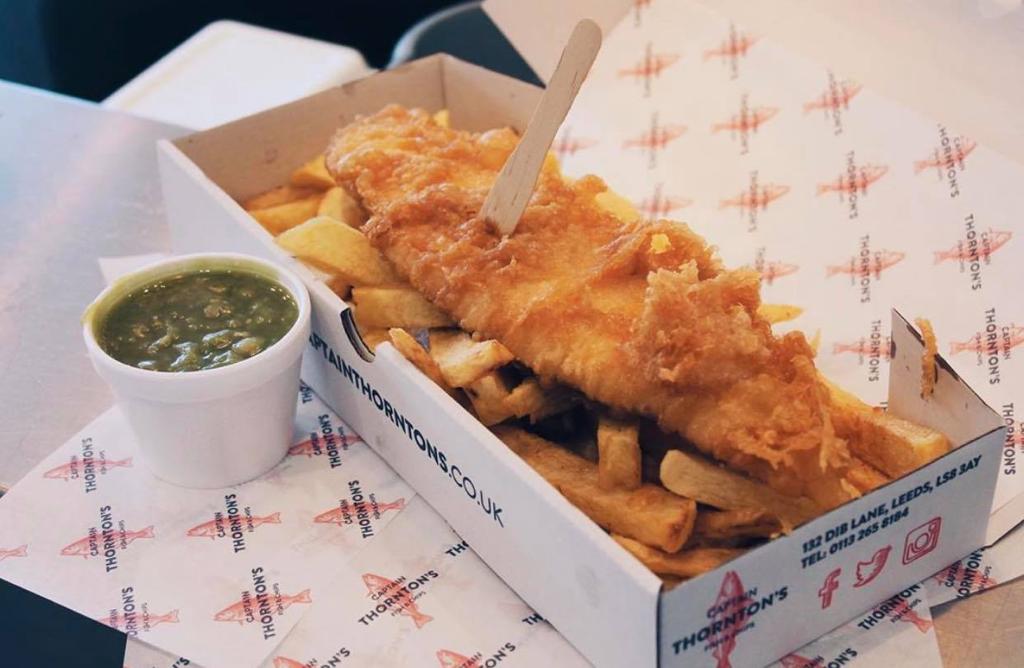 Working with a professional branding agency, Captain Thornton's has created a strong presence with the brand pulling through to every aspect of the business, from the decor to paper bags to uniforms, all reflecting the high quality food on offer.
"Fish and chips is not a cheap meal any more," says James. "Gone are the days of walking out with everything in a plain plastic carrier bag."
A simple menu of haddock, fishcakes, sausages and scampi has worked too. However, in light of rising costs and lower footfall, James has added cheaper alternatives to the menu such as a fish burger, a halloumi burger and meal deals.
"We saw a dip in trade last year, which is understandable considering everything, but things are on the rise again and footfall is increasing, especially over the last six weeks, I would say. People have had pay rises and have a bit more disposable income again.
"I think if fish and chips is done well, people will always buy it. They might not be buying it as frequently as they did before, but they will buy it. We're still extremely busy and I think part of the reason is that we didn't switch to a cheaper fish. Yes, we lost some customers on price, but when it comes to your quality raw materials - your fats, your potatoes, your fish - you have to keep the quality high. Shop around for detergent and things like that and tins of pop by all means.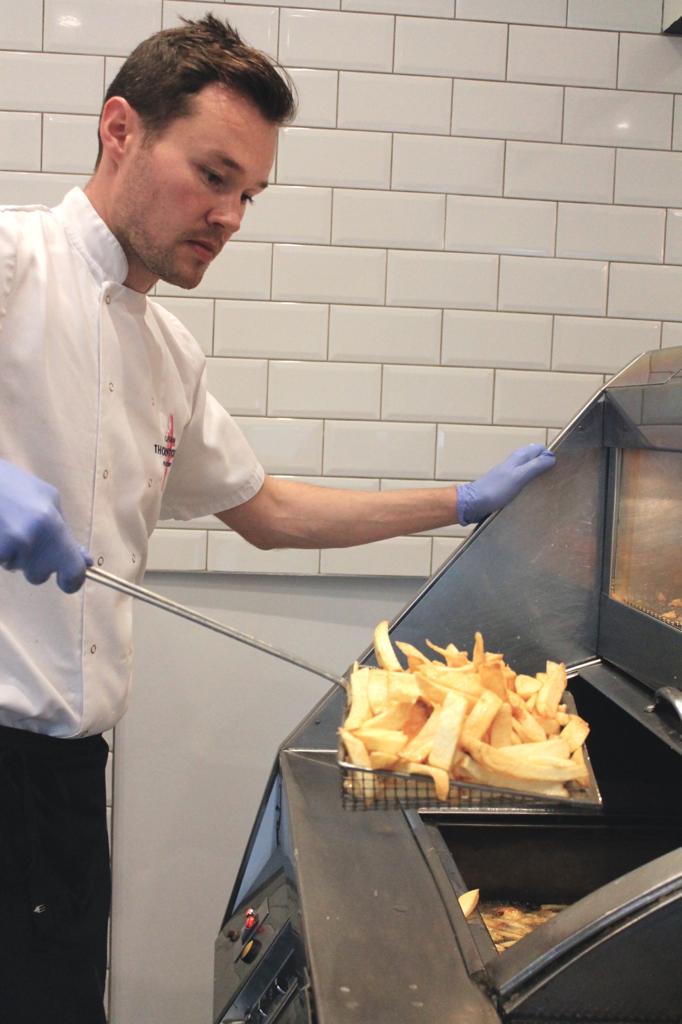 One of the ingredients James associates with quality is Ceres Yorkshire Batter, Mix which he has been using since day one.
"Ceres Yorkshire Batter Mix is a lovely light colour, it's nice and crispy and it sticks to the fish incredibly well," he says.
"It is amazing in terms of the combination with the fat we use and the fish. Together with the batter, they just create an incredible product. And it's our product. That's what our customers are buying: the taste of that batter, coating that fish, cooked in that dripping."
Ceres Yorkshire Batter Mix works across the entire Captain Thornton's menu, especially with its homemade onion rings which are coming to the menu soon. 'We've just tried it with those and, again, it's incredible," says James.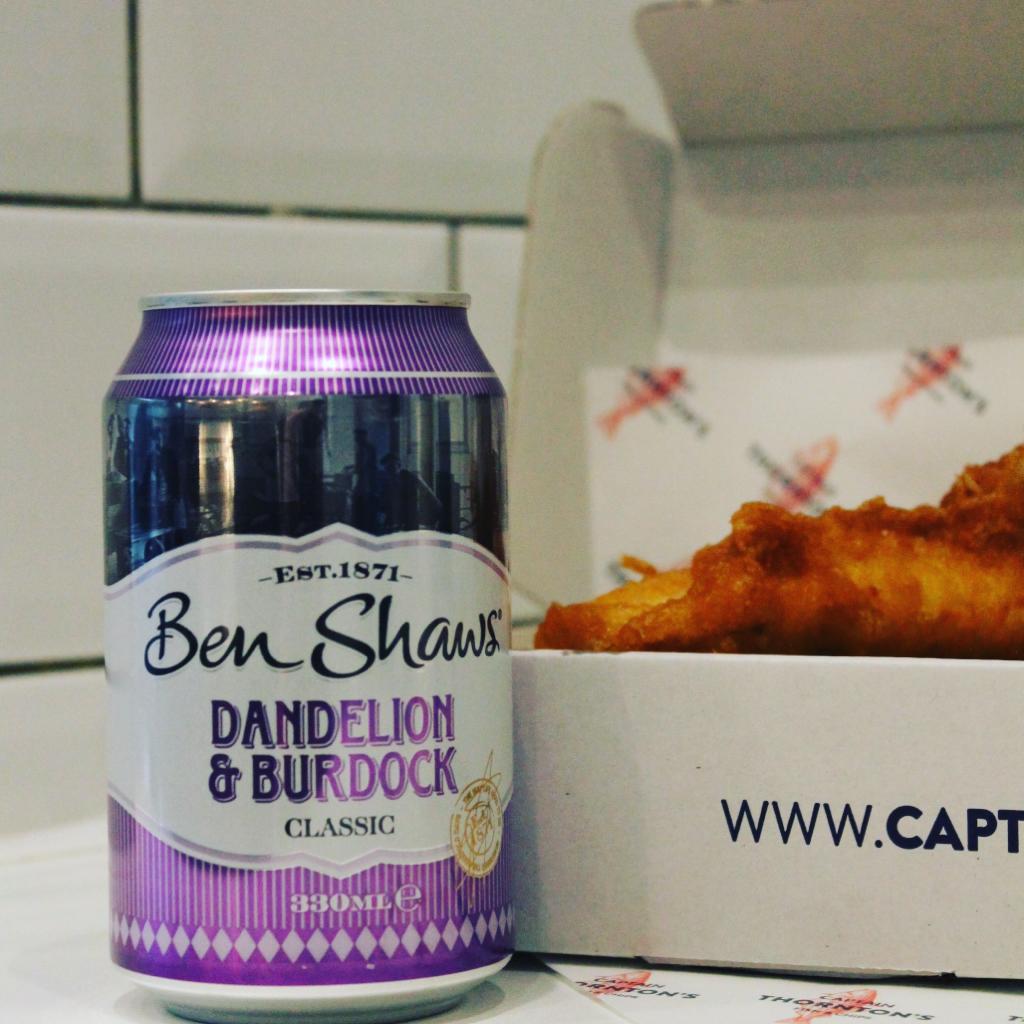 Giving sales a welcome lift is Ceres Gravy Mix which James initially gave out free samples of for a few weeks until customers started buying it unprompted. Now it sells incredibly well across both shops. "We didn't sell much gravy until I tried Ceres Gravy Mix and now it flies. It's so full of flavour and that's the difference with the previous one and why it wasn't selling."
Whether it's gravy, homemade onion rings, mushy peas or one of the other sides Captain Thornton's offers, James sees value in having affordable add-ons on the menu. "If you've got the customer already in the shop, you've got to try and up-sell as much as you can," he says. "If you're talking 200 or 300 customers in the evening, and they all add a portion of onion rings to their order, that will add up.
"It's trying to add things that are tasty and that don't cause people to deviate from spending on fish and chips."
Buying all his Ceres items from the Ceres Online Shop, James finds it a convenient way to purchase and means he never runs out of key ingredients.
"It's easier," he says. "You know the price, it doesn't go up from day-to-day and there are discounts the more you buy. And delivery is almost always the next day so I can order in the morning and have 20 bags of batter the following morning."
With the Captain Thornton's brand well-established and at a point where James is confident it can be rolled out anywhere and it would fit, could it mean he's looking at shop number three?
James comments: "When I set out in 2014, I thought let's have several shops and become as big as we can be, but then when you start doing the job and realise the constraints you have of getting the product right every day in time with employing the right staff, I actually thought no, I've got to expand at an organic growth rate.
"We're happy with two and we may stick with two. It's got to feel right at the time. And you've got to have people in place in your current businesses to allow you to expand."
173,112,128,122,175,142,124,123,141,131