In the latter part of the previous year, Murray Watson finally embarked on a long-anticipated revamp of Carron Fish Bar in Stonehaven, Aberdeen, a dream nurtured ever since he and his parents acquired the establishment a decade ago.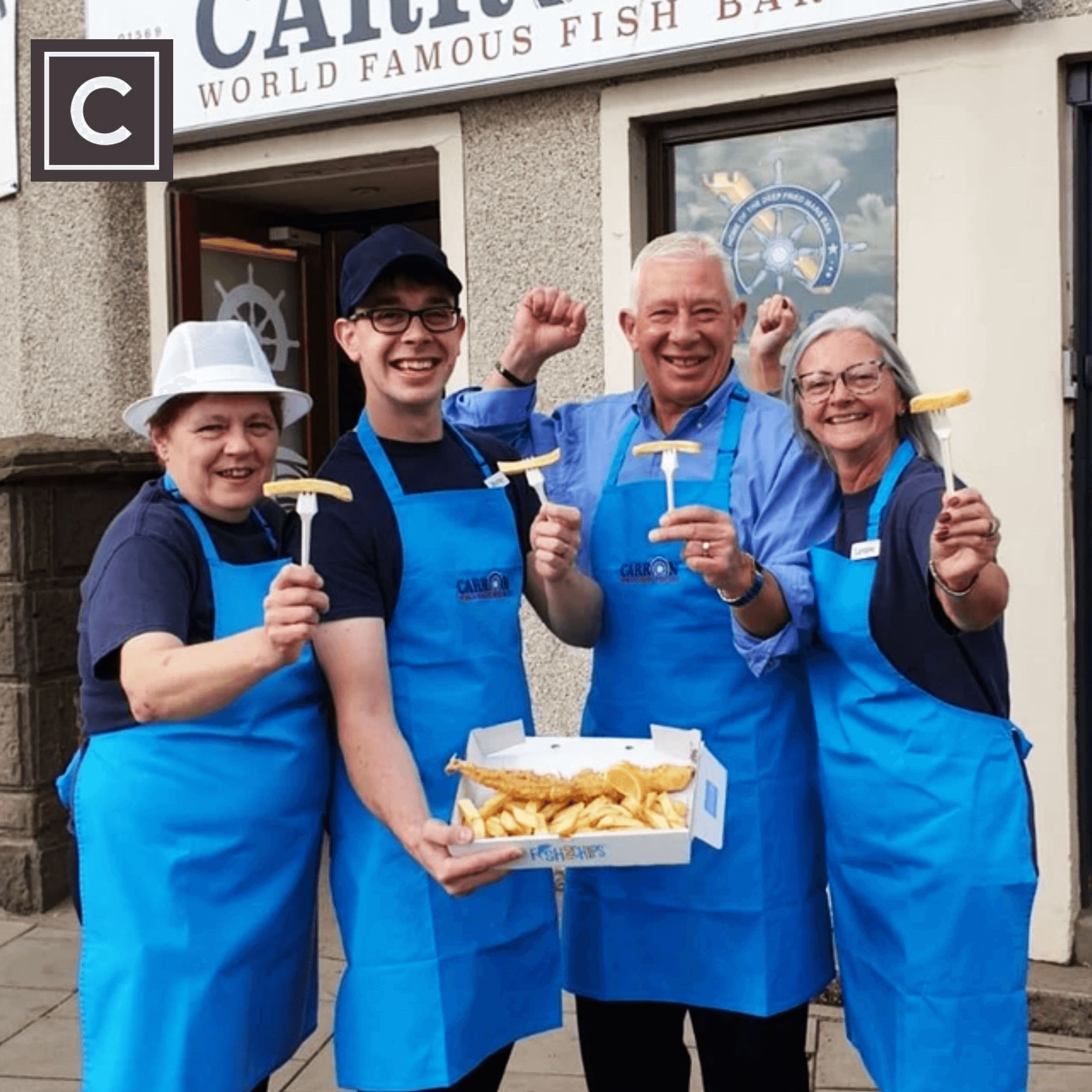 The tide was turning. A rise in delivery and 'click and collect' orders amidst the Covid pandemic painted a clear picture. Murray acknowledged the need to adapt to this burgeoning trend, securing the establishment's future growth. "With sound financial footing, bolstered by loans and governmental grants, it felt right to seize the moment and propel our business into the future, especially given the challenging times for our industry," Murray reflects.
Post-renovation, Carron Fish Bar has expanded its capability to accommodate more customers and enhanced its menu breadth, exploring uncharted culinary territories. Their offerings now encompass gluten-free fish and chips, delightful fishcakes, sausages, and an ever-changing roster of weekend specials. Murray underscores the significance of these innovations, stating, "Keeping our offerings fresh and diverse is pivotal. Although we pride ourselves on being a traditional fish and chip establishment, there's always a need to entice a new clientele."
Highlighting their unique offerings, Murray mentions the inclusion of cheese and chive croquettes, smoked haddock and cheddar fishcakes, and salmon fishcakes. All these delicacies owe their rapid and efficient preparation to the Ceres Fishcake Mix, a time-saver that forgoes the traditional peeling, boiling, and mashing potatoes. "The Fishcake Mix not only expedites the service but is also exceedingly user-friendly, even for our newest staff members," Murray adds.
Murray credits these exclusive weekend specials with bolstering revenue in an environment of narrowing profit margins. The Carron Fish Bar's homemade mushy peas and gravy, flavoured using Ceres' Mushy Pea Seasoning and Gravy Mix, have also found favour with patrons. The hallmark of these products? "Consistency and premium quality, irrespective of who's at the helm," beams Murray. Recognising the revenue potential of these sides, he's keen on promoting them, nudging his staff to upsell with every transaction subtly.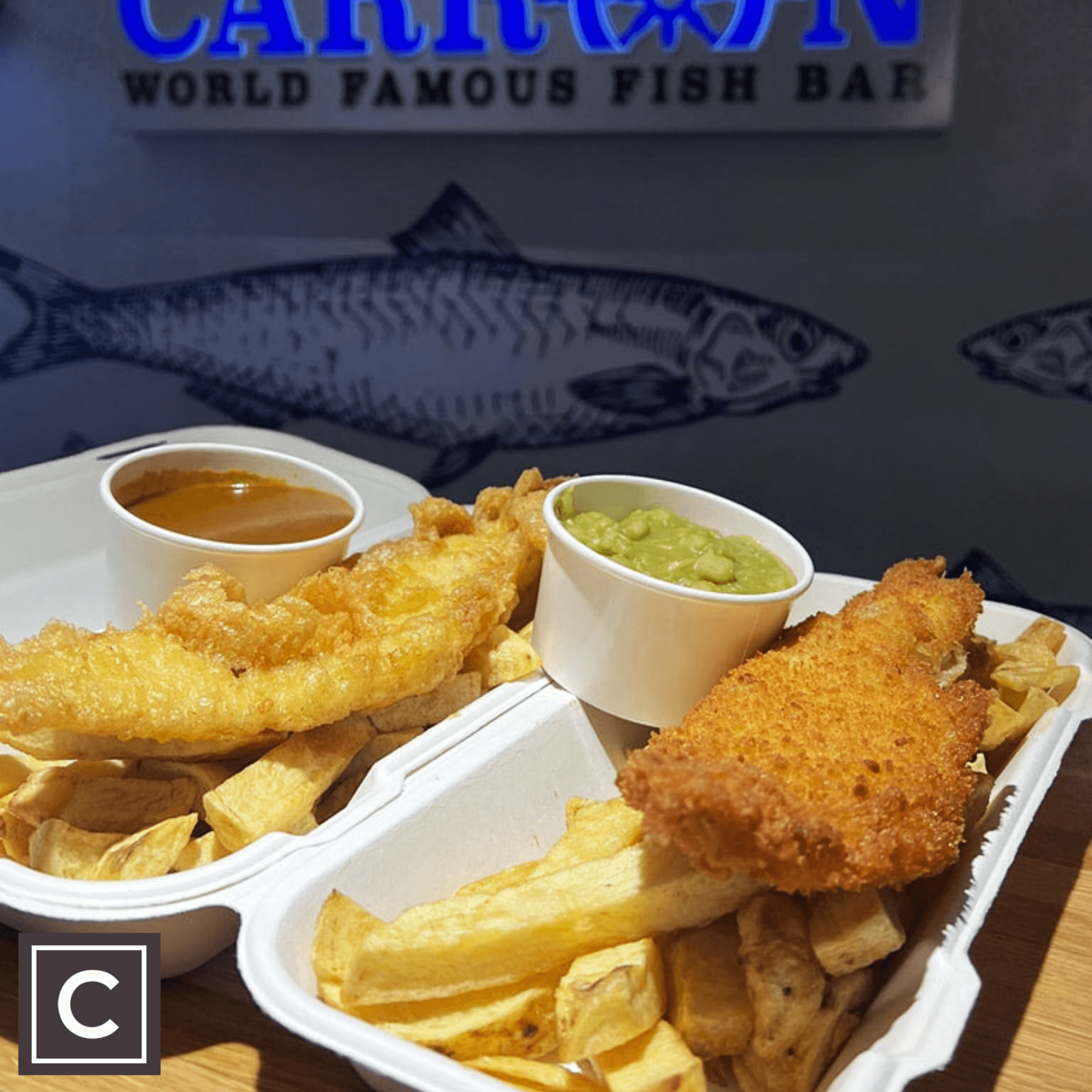 A recent pivot to Ceres Natural Gold Batter Mix has also paid dividends. Murray's rationale behind the switch was the earlier batter's excessive allergens. According to him, the new batter delivers a consistently crisp texture, enhancing the culinary experience.
Navigating through the uncertainties of Covid, Murray found an unwavering ally in Ceres. He expresses deep gratitude for the relentless support, specifically mentioning Stelios: "His insights during the pandemic were invaluable. With his vast network of experts, Stelios has been a guiding light. Having someone to bounce ideas off, especially when striving for growth, can be immensely reassuring."
Murray is optimistic as Carron Fish Bar stands on the cusp of its bustling season. The recent refurbishments have infused a new vigour into the establishment. "While challenges are a given, our emphasis will remain on delivering unparalleled quality consistently," Murray concludes with a twinkle of anticipation in his eyes.
173,120,119,113,122,175,159,123,124