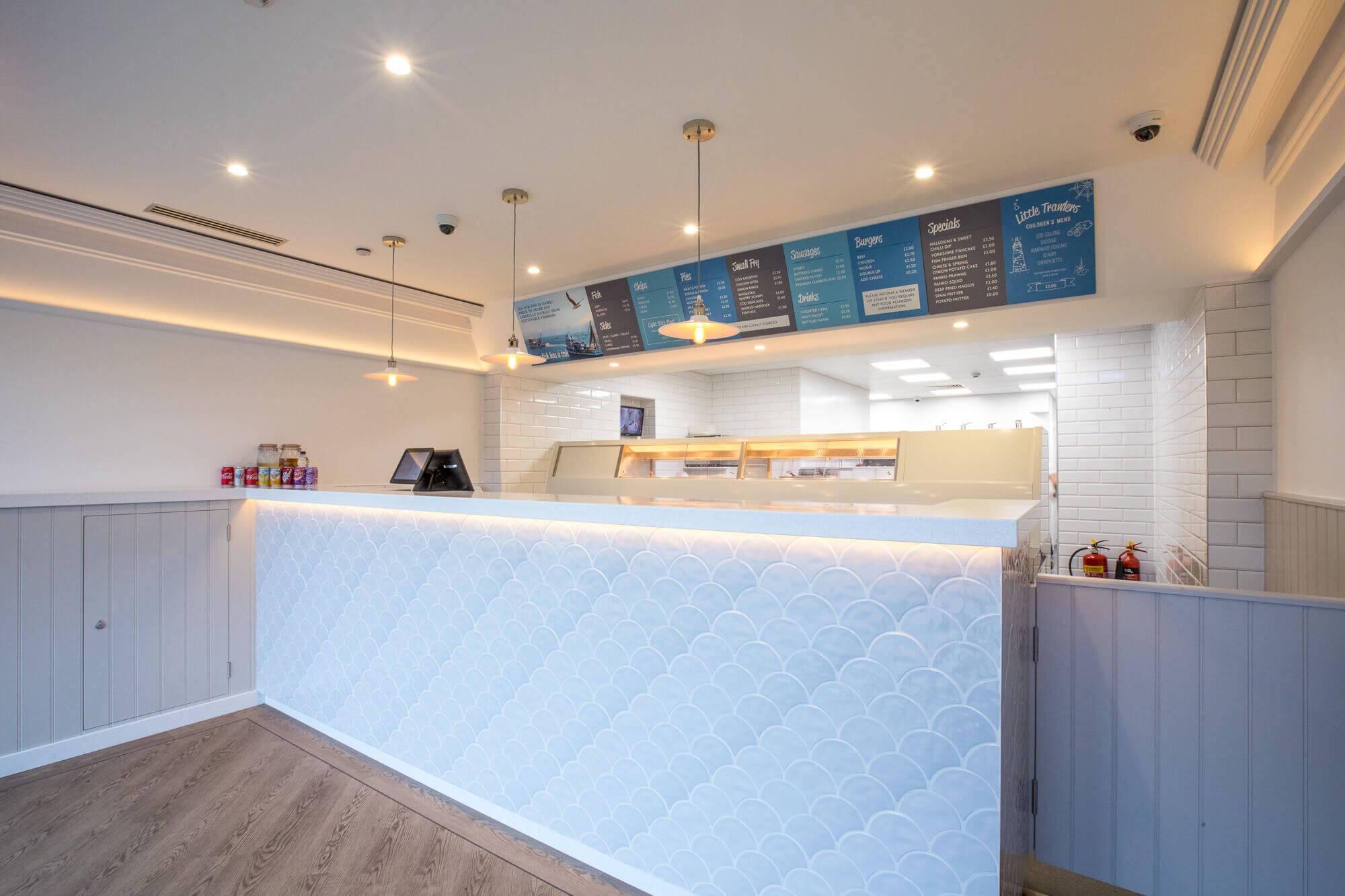 The two fish and chip takeaways that Cem Oktem owns in Lancashire, Packet Bridge in Bolton-le-Sands and Westgate in Morecambe, might be less than five miles away from each other but they have very different set-ups.
While both have a strong core customer base, because of the number of caravan parks and tourists Packet Bridge is much busier in the summer than Westgate where trade is much more constant all year round.
And while Westgate has an island range, a self-service screen and currently does 50% of its sales via delivery, at Packet Bridge staff work on a counter range and it's either click and collect – which makes up 95% of its sales – or ordering in person the traditional way at the counter.
"Although the shops are in different areas, I initially thought they'd be very similar," says Cem, who opened Packet Bridge in 2008 with his brother Cihan, followed by Westgate in 2019.
"I just assumed that summer would be busy for both of them. So the way they are managed and the way they are run had to be adapted and changed a bit. Obviously, with Covid, we've had to adapt again, I was never going to implement deliveries, for example, but I'm so glad we did now. So it's completely changed the balance again. Westgate is much busier than Packet Bridge at the moment but that will flip again when the caravan sites open again and the tourists return.
"And average spends are different too. We could do another 30 orders at Westgate but take the same money that Packet Bridge takes.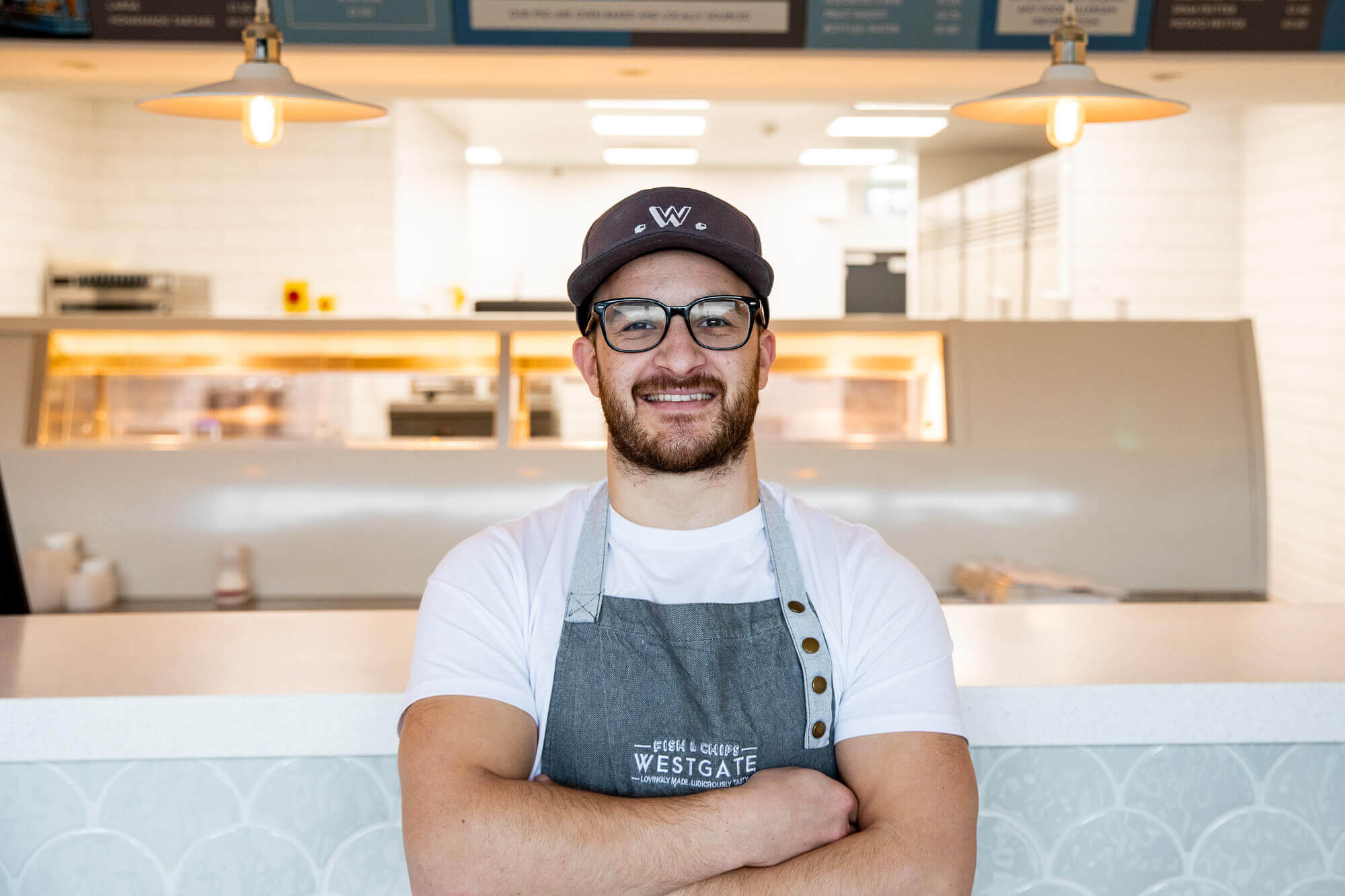 Despite the variations, Cem strives to ensure consistency across both sites. "We've got both logos on the bags and we incorporate both brands together," he says. "I want people that are in Morecambe visiting Westgate that are Packet Bridge customers to have the same experience and eat the same product. So everything we do is about consistency. I'm not aiming to be perfect, but if we can be 8 out of 10 every single time with very good service, then that's what we're aiming for. That's what keeps people coming back."
One way of ensuring customers return is for both chippies to keep serving the best quality fish and chips, a move that six years ago saw Cem start using Ceres Natural Batter Mix and Curry Sauce.
"We were quite happy with what we were using but we were also in that kind of transitional phase where we were looking to improve things as best as we could," explains Cem. "So we tried some of the Ceres products and were really happy with them. Initially, we changed to Ceres Curry Sauce and its Natural Batter Mix but we're now also using a few of the other things like the Ceres Deep Fryer Cleaner and the Ceres Super Absorbent Cloths for drying the fish.
"The Natural Batter Mix works really well with the Frymax that we use, it's all about binding the two together because not all batters work well with all oils, but we get a nice lift and the fish is nice and crispy. And with doing deliveries now, the batter holds really well in our boxes and allows for that travelling time. We're really pleased with it and, most of all, it tastes really good as well."
With the capacity on his range to offer gluten free fish safely, Cem was confident enough 12 months ago to launch a gluten free day once a month at Westgate. It's been a great way to attract a new customer base and now the first Tuesday of every month is dedicated to gluten free. Cem adds: "We use Ceres Gluten Free Batter Mix and it's very, very similar to the Natural Batter Mix. With it being gluten free, it seems to hold a lot firmer so it travels a lot better as well, which is great for deliveries."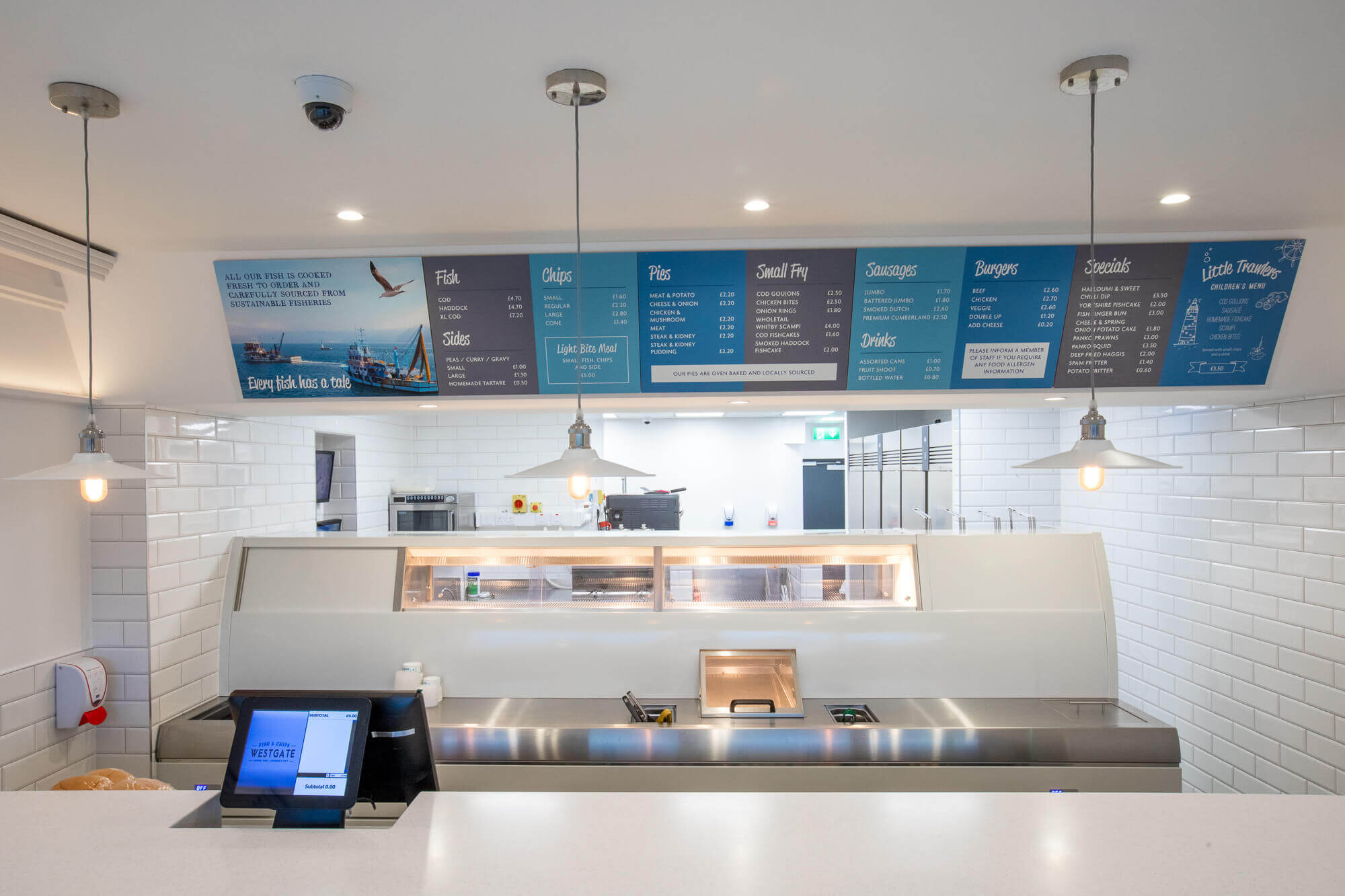 It's no secret that Cem and Ceres MD Stelios Theocharous have been friends for many years and they have built up a close relationship both inside and outside of the shops. But Cem says that's not why he uses Ceres, explaining: "For me, it comes back to consistency more than anything. We feel like with Ceres we've found really good products that work really, really well for us and we are of that mindset of don't fix something that's not broken. So it will take something very good to beat them, I think.
"And we are experienced enough now to understand things better so if there ever is a problem we're the first to tell Stelios about it.
"I think there was a bit of an issue once with the flour and the batter wasn't performing as we would normally expect it to. We phoned Stelios and he explained that it was a seasonal variation with the wheat crop and we made an adjustment and everything was back to normal.
"As I said, the products are hard to beat. If that changed, so would we."
The fact that Cem can purchase all his items from the Ceres website is another bonus for him, adding: "It's just very easy and convenient. I like the simplicity of it and I'm guaranteed my order within the next day or two. As well as my batter and curry sauce, I can add on other items I need like scrappers or Ceres Deep Fryer Cleaner."
While the focus for the next few months is purely to survive against a backdrop of staff shortages and rising costs, Cem is keen to grow the business. He's currently mulling over adding an extension at Packet Bridge, opening another three to four shops and possibly converting an underground garage space into a dark kitchen. It's all very much to play for and it's this philosophy to push forward that he shares with Ceres.
Cem adds: "Ceres is a very forward-thinking company. Stelios especially thinks from a frier's perspective so he understands the industry and its requirements, which comes across in the products he develops.
"Things like the Deep Fryer Cleaner or the Super Absorbent Cloths for drying the fish off, they are items that a lot of people probably wouldn't have considered using and so we'd have been stuck in the old school ways of doing things to a certain degree. Ceres products help move things forward, which helps us move our business forward too."
173,112,128,122,175,142,124,123,141,131