Like all fish and chip shop owners right now, Matthew Etches is facing spiralling prices and stock that's hard to get hold of. It's the biggest set of challenges to hit his business since he bought the cafe in the heart of the seaside village of Chapel St Leonards, Lincolnshire, eight years ago and converted it into Marina Fish & Chips.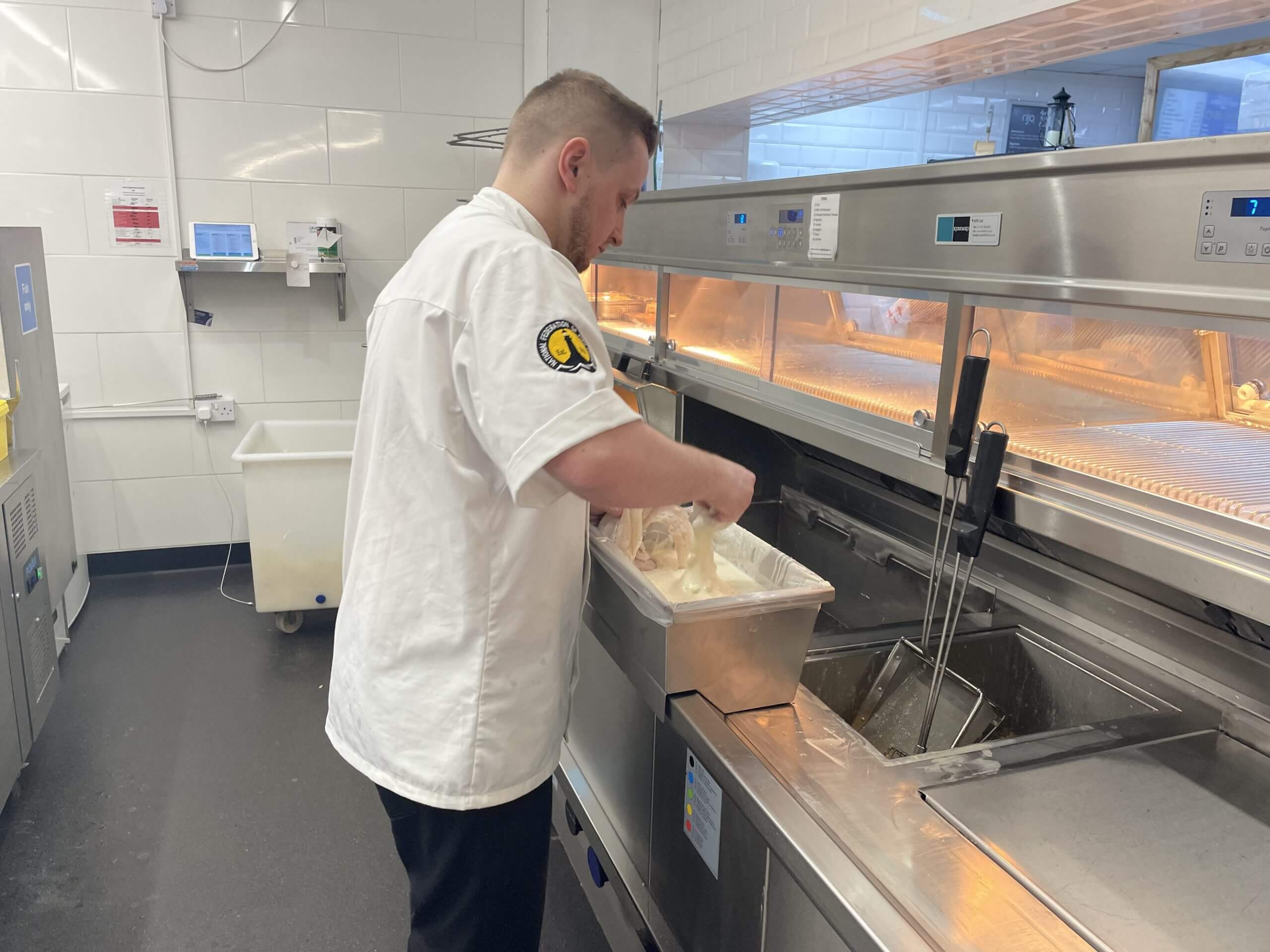 "It's a struggle like everybody else is finding and it's only getting worse so I'm sitting on a bit more stock at the minute because some things just aren't readily available week-to-week," says Matthew. "It's mainly things like packaging and dried marrowfat peas."

As well as stocking up, Matthew is also utilising any food waste and pushing homemade options, like its homemade fishcakes, tartare sauce and desserts.
He explains: "Most of our fish trimmings are taken up with our Yorkshire fishcakes, which are a massive seller in our shop. It means we don't have any wastage and with fish prices being so high, they help bulk up our percentage a little bit.
"Desserts we added to the menu about a year ago. We make a different chocolate cheesecake each week and it's an impulse buy at the till. We also put it at the top of our preordering app, so it's the first thing customers see and is already in their heads while they're choosing their meal. It's the little impulse buys like that that are bringing our profit margins back up right now."
Operating a 40 seater restaurant alongside the takeaway, business ticks over nicely in the winter due to a strong local trade and then, come summer, can see a three-fold increase. The introduction of click and collect in 2020 has been a huge help to staff navigating the peak season, with 20-25% of orders in the summer placed online.
"I find that the locals that wouldn't necessarily pre-order in the winter definitely pre-order in the summer," says Matthew. "Also, a lot of the younger generation that are tourists that come down use that system as well.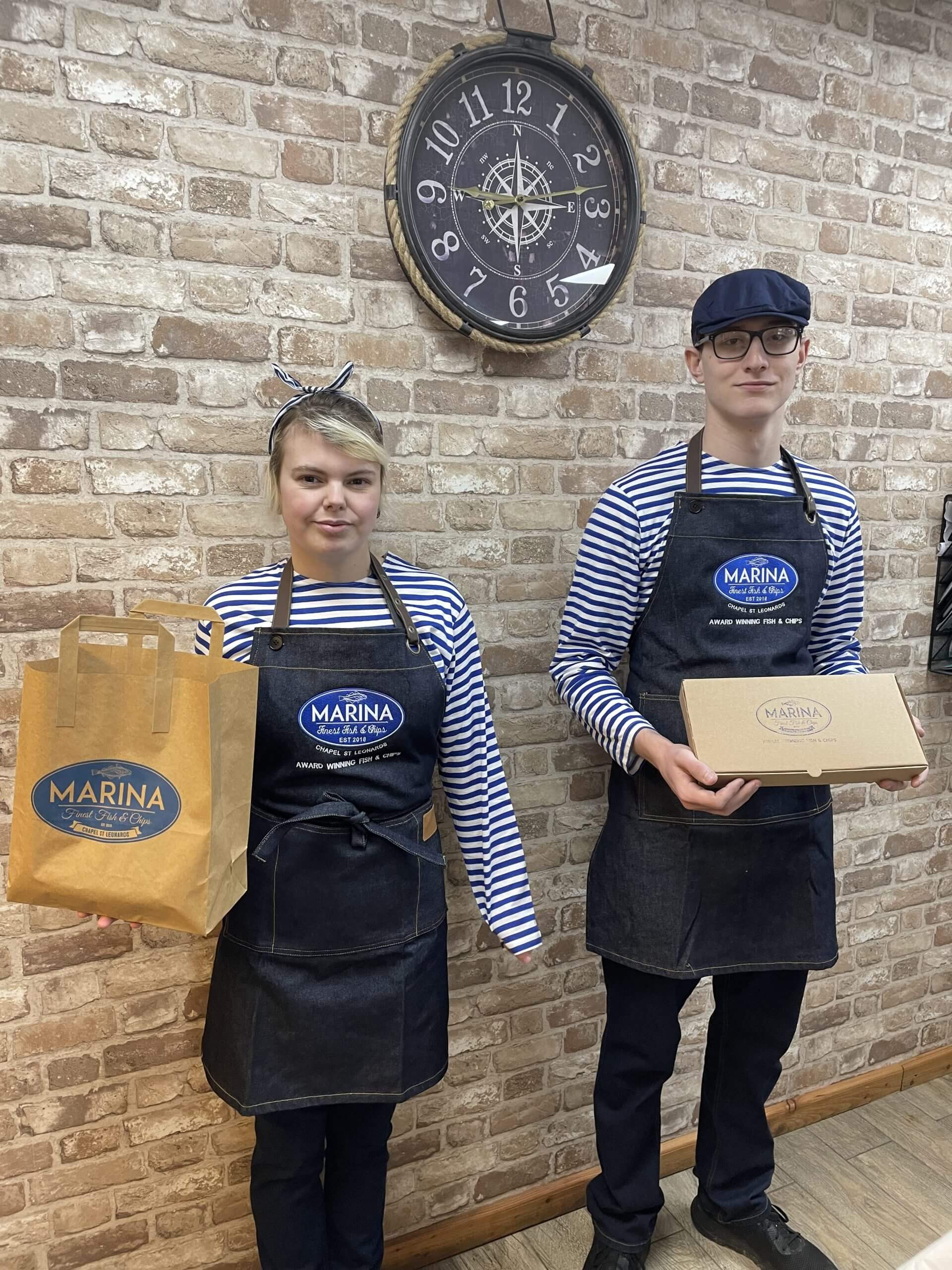 "It's just a great way of working because we know what we've got at what times so we can be well in front with the click and collect side of things. It has taken fish and chips into a modern era now. It's certainly a part of our day-to-day operation now."
Another trend Matthew has been keen to embrace at Marina Fish & Chips is the shift towards products with fewer and simpler ingredients, a move that saw him switch to Ceres Natural Batter Mix.
"It's one of the best moves I've ever made," he says. "Not only is Ceres Batter Mix natural – there are no preservatives or colourings – but it's something we can shout about to our customers. And we do, we advertise it in-store and on social media, just so that our customers know that we are doing our utmost to give them a clean product.
"As well as the batter being clean, it's crisp and it looks great as well so it's really good on the eye. Once you open the box, you think wow, that is really nice batter."
More recently, Matthew has introduced Ceres Seasoned Rice Flour and its Super Absorbent Cloths, which he says work hand-in-hand to improve the fish and chips he serves his customers, adding: "The first time we used the cloths we thought what a great triumph. We patted the fish with the cloths before using the Seasoned Rice Flour and we got a perfect, evenly coated piece of battered fish and a little bit more lift so it looked really nice. It's a standard procedure now in our shops regardless of whether we're doing one piece of fish or 200-300 pieces of fish."
Matthew also uses Ceres Mushy Pea Seasoning, Ceres Fishcake Mix and Ceres Deep Fryer Cleaner and says it's not just faith in the products that keeps him ordering but the aftercare. "Stelios is on-hand any second of the day. I can just drop him a message or give him a call with any problem or question and he always sorts it out straight away. You can't ask for any more from a company to be honest with you."
"And he's helped us achieve consistency in the shop too, showing us how to weigh out ingredients such as the batter, pea seasoning and marrowfat peas. It means whoever is making the batter or the mushy peas, it's consistent. Stelios helps you get the best out of your ingredients."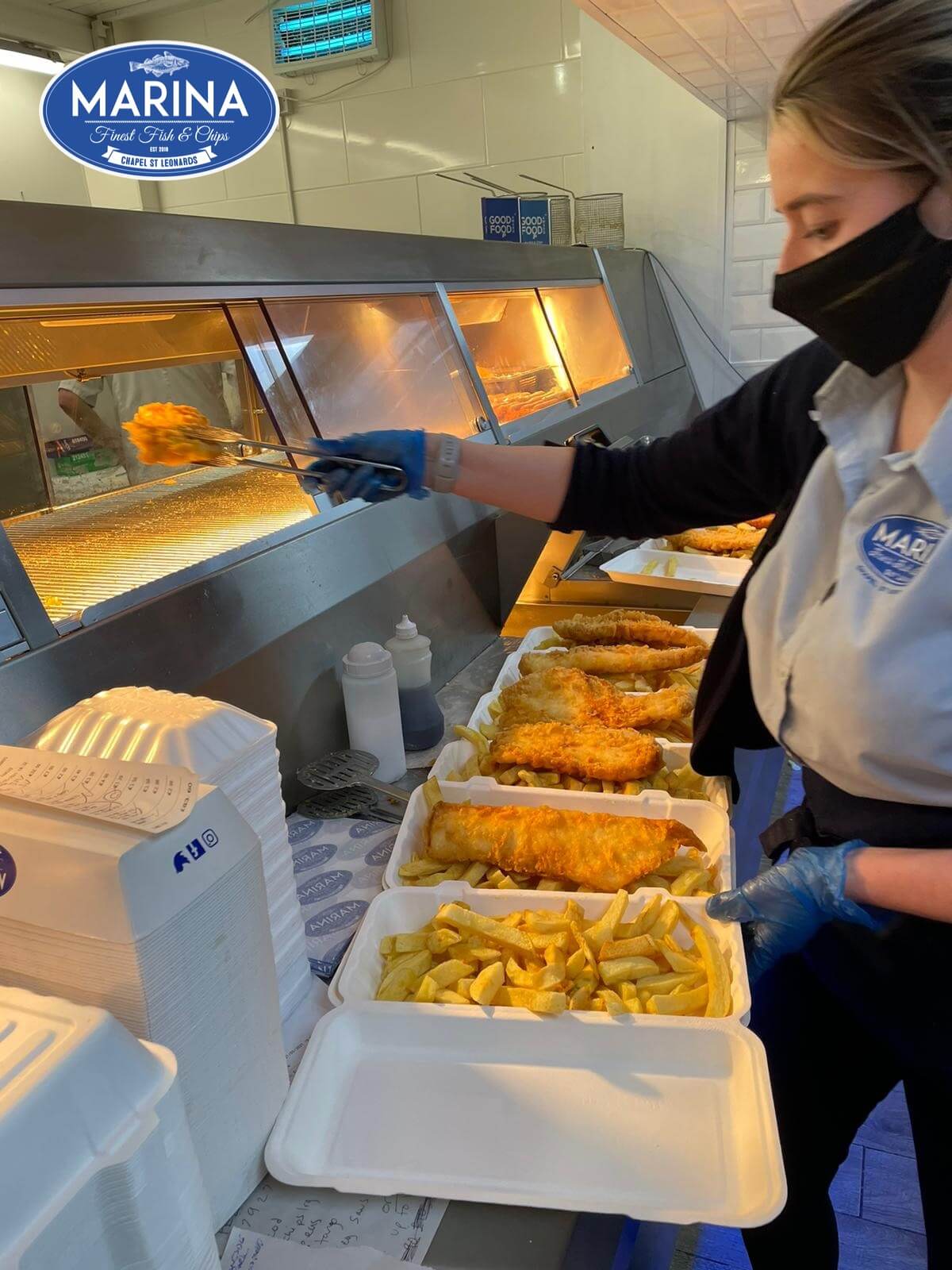 The ease of buying all his products from the Ceres Online Shop is another benefit for Matthew who can schedule his ordering around his busy shop. "If you get to nine o'clock at night and you've forgotten to order from your wholesaler, you can just hit online up and place the order and generally it's here in two days. If I know I need something the next day, I'll just send Stelios a text to say I forgot this and he'll put me a few bags on for the next day to get me by until the bulk comes.
"It's just an all-round great, great package."
173,112,128,122,175,142,124,123,141,131