David Nicolaou bought Auckley Friery in Auckley, Doncaster, almost 20 years ago. A traditional '80s shop at the time, it was dated with strip lighting down the middle and a suspended ceiling.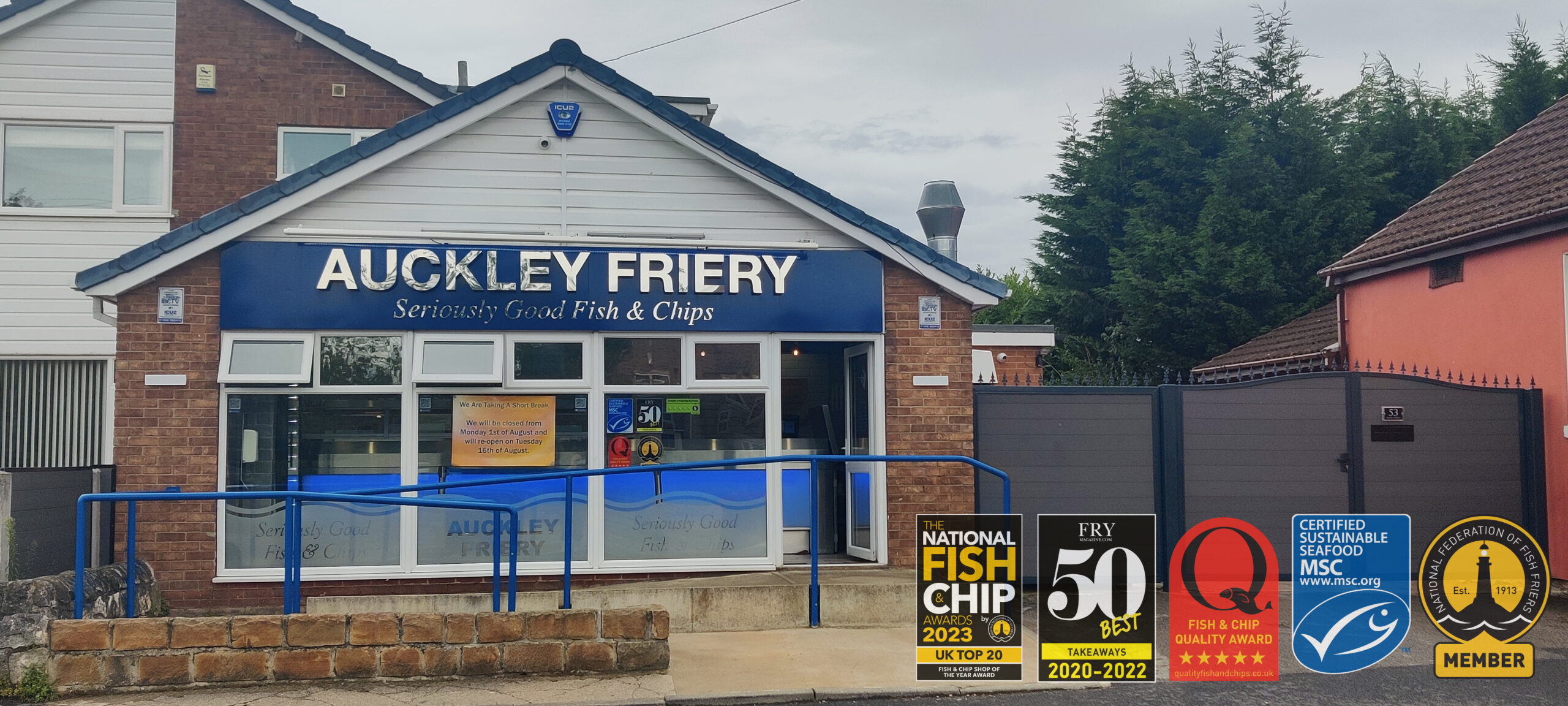 In 2018, after several years of what David calls "tickling around the edges", he invested in its first major refit, taking the shop back to bricks and installing a high efficiency frying range. Within six months, the entire business had transformed; takings had doubled and with the confidence to enter multiple industry awards, the chippy has since secured places in the Fry Top 50 Fish & Chip Takeaways in 2020, 2021 and 2022, and is one of 20 contenders in the Fish & Chip Takeaway of the Year Award 2023.
As well as investing in the bricks and mortar, David spent time overhauling his entire business practices, going back to basics to look at how items such as batter and mushy peas are made, and attending a training course with The NFFF. This focussed his mind on reducing the menu and serving really good fish, really good chips and really good sauces, all cooked fresh order.
"We tried to look at every process with a fresh pair of eyes," says David. "My dad is Cypriot so I've come up through the shops doing things the Cypriot way which, although worked in the '80s, '90s and early 2000s, as we started getting post-2014/2015, I realised that the world was changing. Customers didn't necessarily want massive portions or food fried in advance."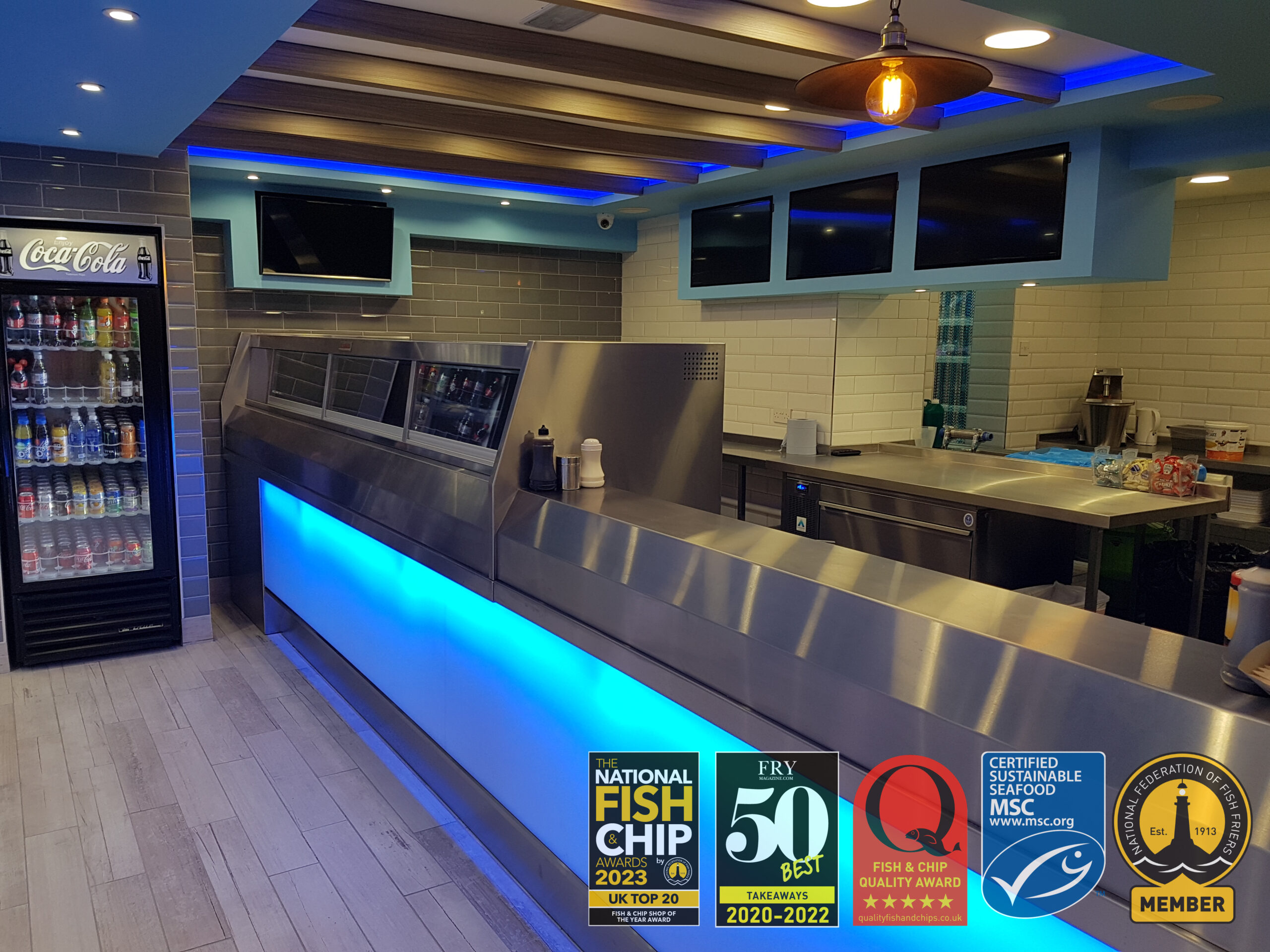 The way forward was to use better quality ingredients, produce higher quality and to charge more. This was when he came across Ceres and started using its Natural Batter Mix.

"I liked Ceres's ethic that the batter was natural, there were no artificial chemicals or ingredients in it, which was in line with what we were trying to do at the time – create a nice, clean flavour. Ceres was already doing this so solved the problem for us. It was easy just to use their batter."
Since then, problem after problem has been solved with a Ceres product. It's Fishcake Mix, for example, utilises offcuts of cod and haddock that otherwise would have gone to waste. Staff can make up to 200 fishcakes a week, which they prep in two batches, fridge and crumb in panko just before frying.
"There's a concept the Japanese use in ceramics called wabi-sabi and it's basically the beauty of imperfection in something that's handmade," said David. "Our fishcakes are like that, there are rough edges, there's a bit of crumb missing, and there's a little burnt edge. That adds to the rustic appearance and we actually advertise them as handmade fishcakes rather than homemade."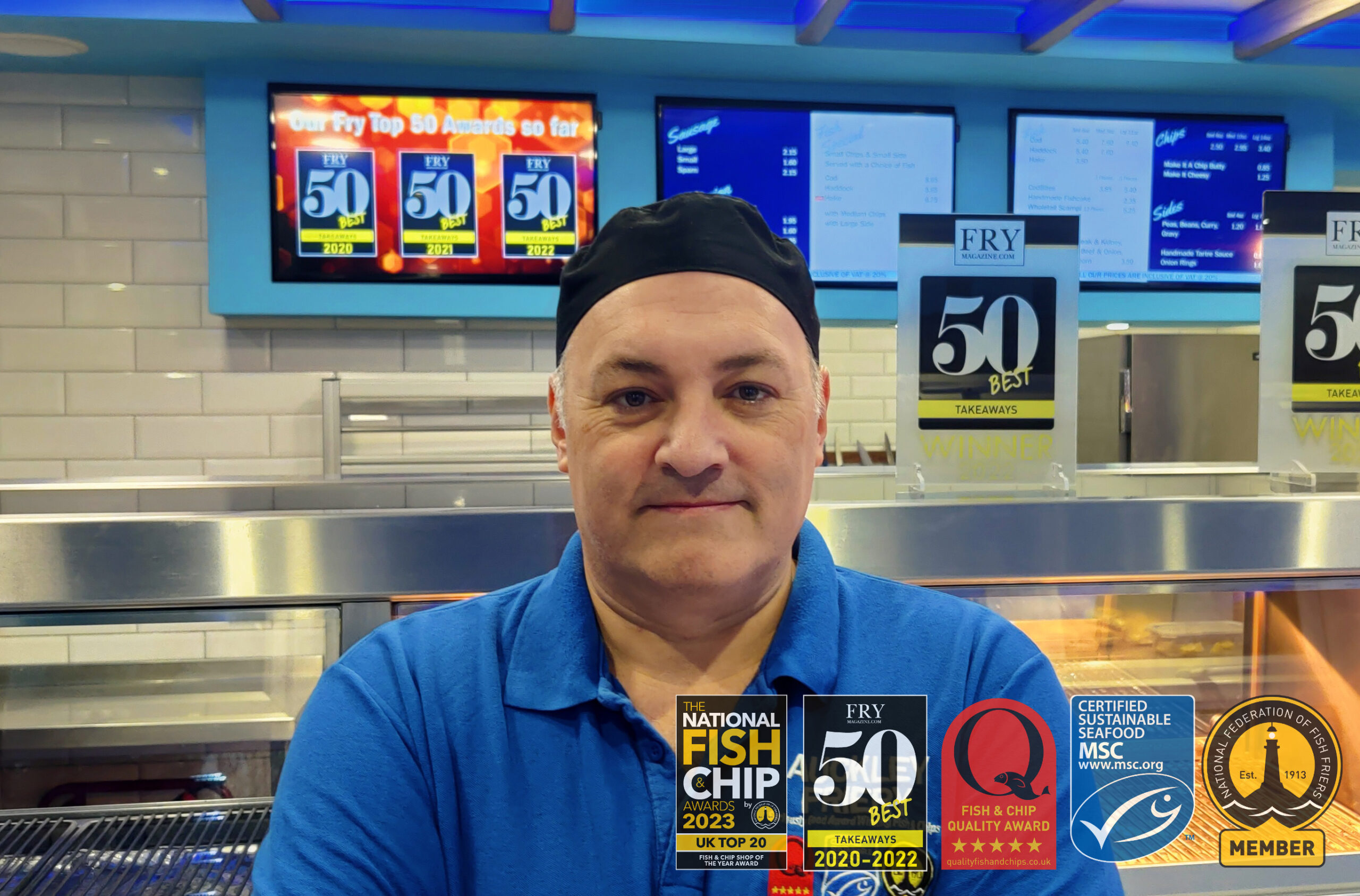 David has simplified everything in the business, creating guidance to ensure batter is consistent throughout and year, and devising a ratio for the exact amount of Ceres Mushy Pea Seasoning, peas and water to guarantee perfect mushy peas.

"It means we have consistency every time," says David. "You're always going to need a certain skill level from your staff but if you can take as many variables out of their jobs as you can, they can concentrate on making sure everything is cooked perfectly and that it's cooked in time. We're a busy shop, we don't want to be running around, messing about with the batter trying to get the right consistency. Ceres products are set up to give you consistency."
It's not just Ceres food products that are paying dividends. Ceres Deep Fryer Cleaner solved a problem that David wasn't aware of but one that would have proven costly further down the line.
David explains: "We were closing down for a two-week break after the summer and we boiled out the pans with Ceres Deep Fryer Cleaner to get rid of all the carbon, and found the finishing pan had a crack in it. If we'd run that to next year or not even bothered cleaning it, we would only have found out when it burned through and we would have been out of warranty."
Using Ceres Pre Dust Number 1, Curry Sauce and Gravy too, David says every product he's tried has been an innovation, even down to the Fish Species labels. He comments: "I put hake on the menu to try and capture the more cost-conscious market and so quite often we'll have orders where there's five cod, four haddock and three hake. Instead of scrawling on the box, we've got the labels next to the till and we just put them on the boxes and customers know what fish is what. "
Ceres has seen an issue, thought about it and solved it for us. We need that innovation because, as business owners, we don't always have the time or the skill-set to do that ourselves. Ceres keeps developing these products which are very, very helpful to us."
With Auckley Friery operating at its best, winning awards and customers, David is confident about the takeaway's future, adding: "I'm holding my breath for the next six months but, after that, I think the next few years are going to be really positive. We're going to have an industry that's based on quality and not quantity.
"And luckily, that's where we've positioned ourselves."
173,112,128,122,175,142,124,123,141,131