Posted by Emily on 8th Aug 2023
There's a certain joy in a crispy battered sausage served with Ceres Curry Sauce. But what about making it more delightful by having a bounty of these small tasty treats?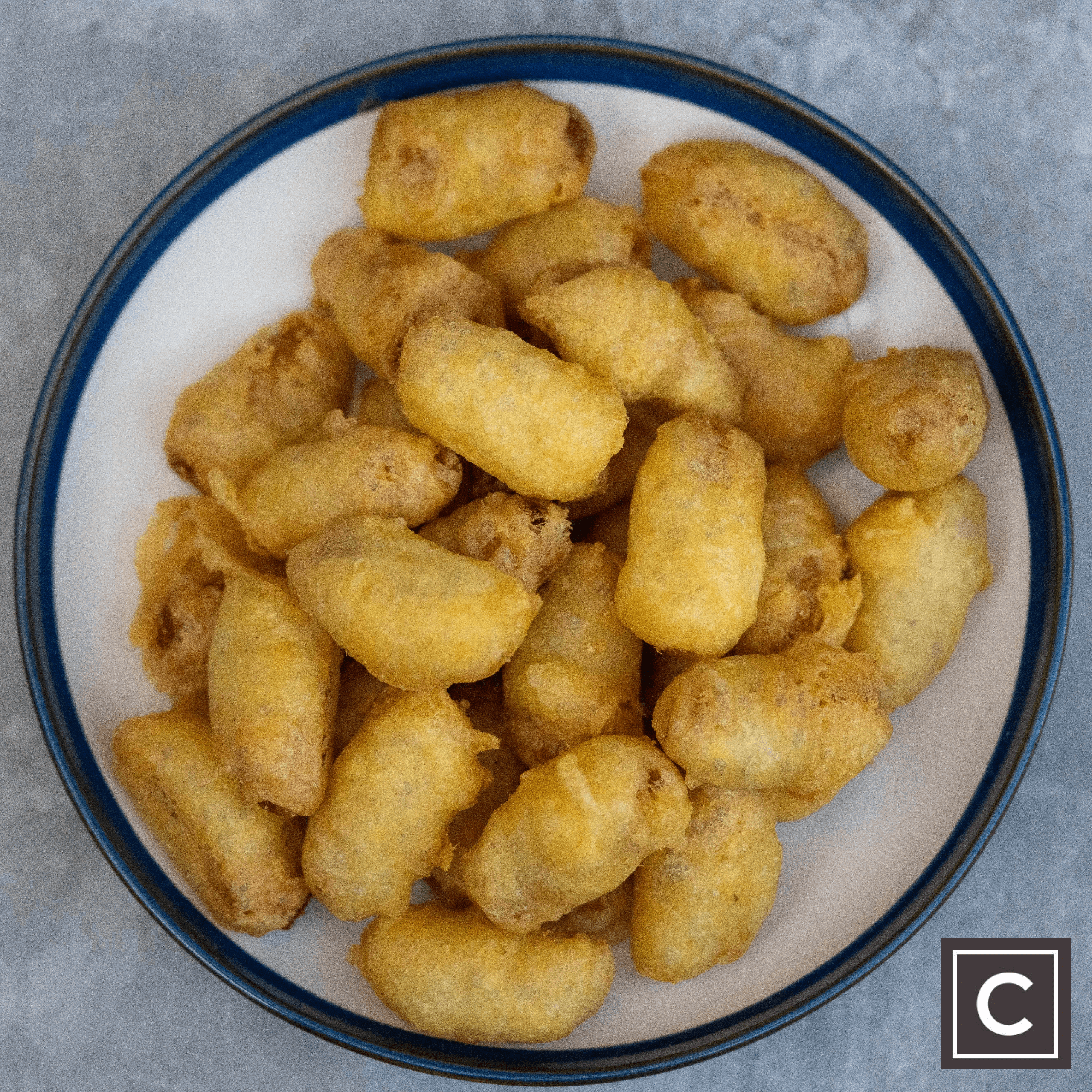 They're simple to put together and quite irresistible. An ideal centrepiece for parties, family gatherings, or even a fun snack without the fuss, why not serve these warm or at room temperature alongside a delectable pot of curry sauce or curry mayonnaise?
The idea of making a family pack certainly has its charm!
Cheats
Pre-Dust Number One: Another trick up your sleeve! This coarse dry undercoat helps you layer flavours and coatings efficiently, fast-tracking your kitchen routine.

Ceres Natural Batter Mix: We carefully source two British flours and two unique raising agents to create the perfect flavour and texture for our Natural Batter Mix. This unique blend gives our batter its distinctive and delicious signature finish.
Ceres Gluten Free Batter Mix: The Gluten Free Batter is created using a blend of gluten free flours to give us the best flavour and texture, that confidently creates a crisp and well seasoned product. It contains no artificial flavours or colours and is completely allergen free.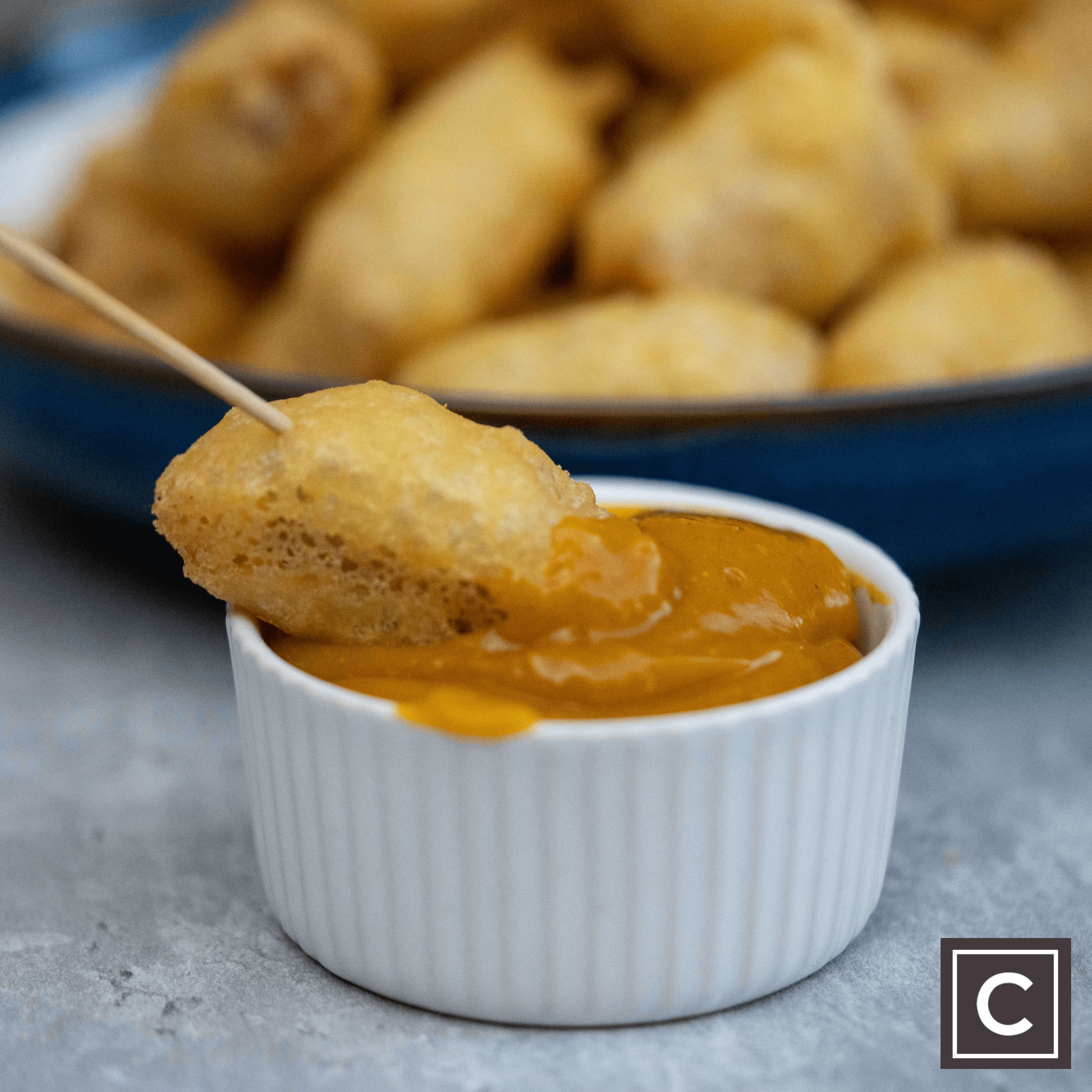 What You Will Need:
| | |
| --- | --- |
| Ingredients | Quantity |
| Raw Cocktail Sausages | As Needed |
| Ceres Natural Batter Mix or Ceres Gluten Free Batter Mix | 1.25kg |
| Cold Water | 2 Litres |
Preparation Steps:
Toss your mini sausages in the 'Pre-Dust Number One'. This process gives them a dry, rough coating, paving the way for an even and satisfyingly crunchy batter coating.
Next, dip them in batter, ensuring each sausage is well-covered.
Now it's time for frying! Fry until the batter achieves a golden-brown hue, signifying readiness.
Serve them hot or at room temperature, but don't skimp on the curry sauce. A generous helping of it enhances the flavour wonderfully.
Enjoy these delightful battered mini sausages, ideally served with a pot of Ceres Curry Sauce. Whether it's the festive season or just a regular day, this dish is sure to please everyone.
173,112,128,122,175,142,124,123,141,131