Posted by Emily on 30th Jun 2020
Longsands Fish Kitchen serves an array of daily changing fish in its Tynemouth seafood restaurant and a consistent menu of chip shop staples in the takeaway. Some of its most popular dishes are the homemade LFK signature products, which owner Simon Walsh and his kitchen brigade have developed from scratch and include a special sauce, a shrimp burger and a fish pie.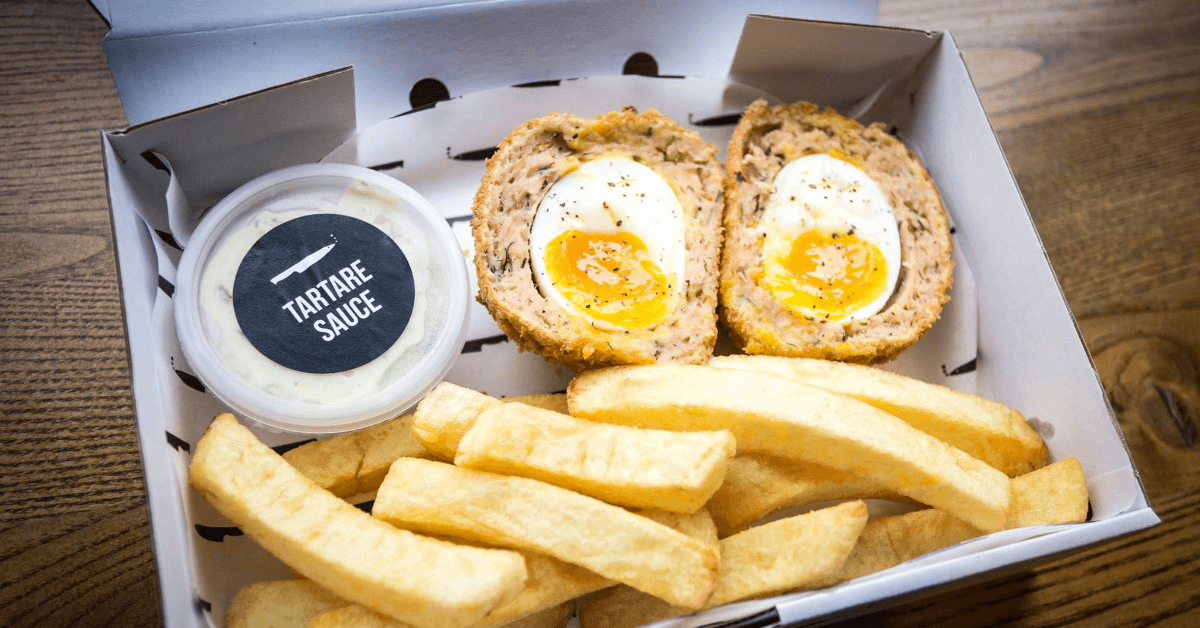 Another best seller is its LFK fishcake, which combines all the elements of its fish pie - salmon, smoked haddock, cod, a little bit of mustard, lots of herbs and even Gruyère cheese running through it. They're not cheap at £6 for two, but customers know they are getting a quality product.
"I think people underestimate fishcakes," says Simon. "If you do them really, really well, you can sell lots of them. We went for the quality element; we don't just use cod trim; we put salmon in, we put smoked haddock in. We want people when they have an LFK fishcake to go 'Oh my God' and they literally do as they are so packed with fish."
Rather than spend hours boiling and mashing potatoes, Simon uses Ceres Fishcake Mix as a base and adds any fish, herbs, spices or other ingredients. This means he can be as creative as he desires depending on the fish he has in that week or the ingredients leftover from making other dishes on the menu. Popular additions to the specials board have included a Thai fishcake as well as a smoked haddock and black pudding variety, but equally its straight-up cod fishcake for the kids is always an instant sell-out.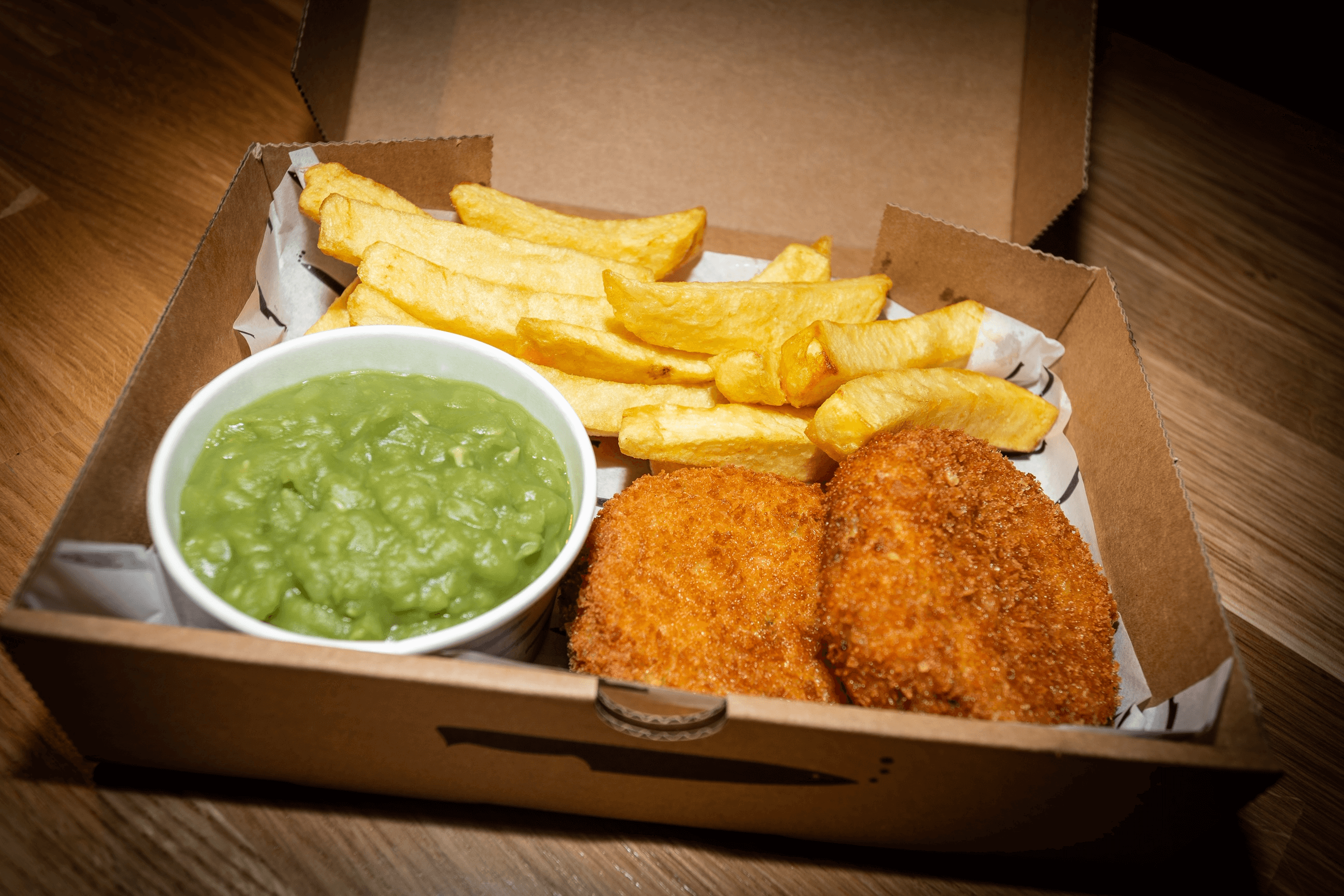 But it's not just fishcakes that Simon uses Ceres Fishcake Mix for; it lends itself perfectly to Longsands' scotch eggs and cheese patties.
"Ceres Fishcake Mix gives you a really good base to apply ingredients to so you have total flexibility," Simon explains. "We've done a king prawn and chorizo scotch egg, a smoked haddock and black pudding one with a curry mayonnaise, as well as an Indian spiced one.
"The other amazing thing about the mix is it takes flavour really well. It's totally neutral so whatever you put with it will take - strong Asian flavours for example - but it handles traditional flavours well too."
With the price of ingredients rising and operators like Simon finding profit margins are being continually squeezed, Ceres Fishcake Mix looks set to play a bigger part in the kitchen, with Simon adding: "Where we can, we try and use the same ingredients in three or four different things. I think that's going to be really important with us moving forward. We'll probably tighten up on the products we buy and have maybe five or six key fish both in the takeaway and restaurant and we'll be versatile and offer zero waste so all the fish trim gets used in different ways. We can still get creative, it's just with the same product."
Simon has reciped each fishcake and, once made, the mix is weighed and shaped using a specially designed mould. This means no matter who makes the fishcakes, over time anyone coming to Longsands will get the same fishcake, from the ingredients to the size to how it looks.
"In the takeaway, people look for consistency and that's why we nailed the fishcakes pretty quickly. It was something I was adamant about," says Simon. "You go to your local takeaway because it's good and it's consistent, and I think those are really important things to get right when you're building up a regular following.
"People might visit your restaurant once every two weeks, but they will visit your takeaway once a week, so you want to know that if they are coming for fishcakes it's the same every time they come."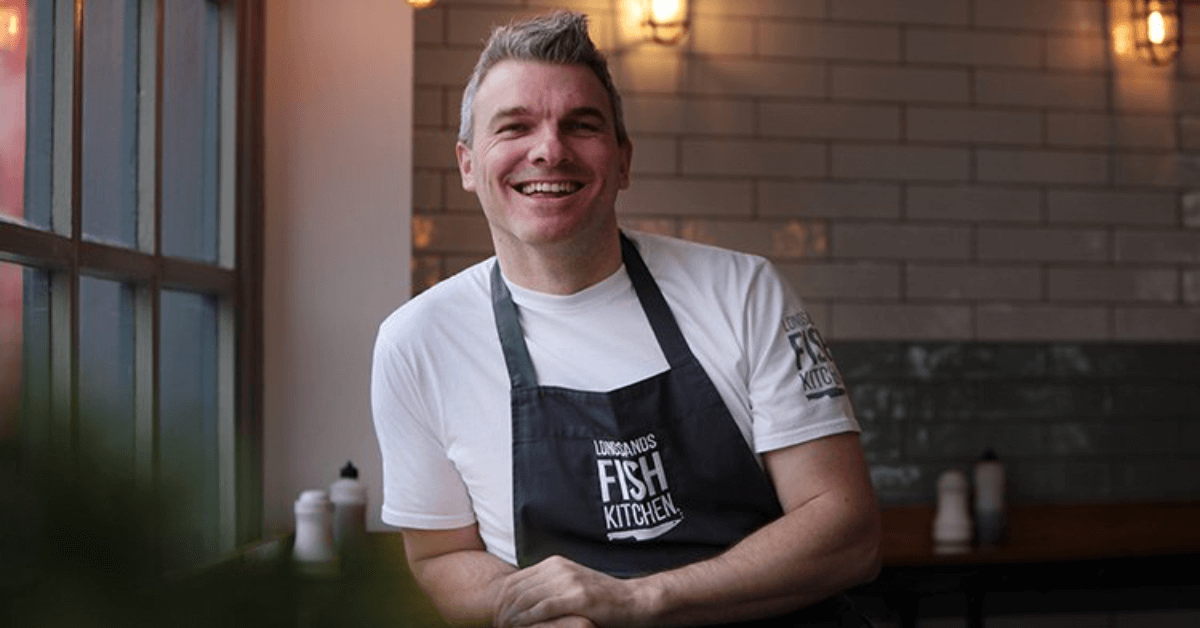 Simon has been as impressed with the support from Ceres as he is with Fishcake Mix, with Stelios providing practical help as well as a host of recipes.
"Stelios is of the ethos that knowledge is power and that you can make the industry better by sharing that knowledge," he adds.
"He gives you the confidence to develop your own fishcakes. So my advice is to make your own. Keep it simple and consistent and you won't go far wrong."
112,113,118,122,125,126,131,116