Posted by Stelios on 5th Aug 2023
Making your own homemade fishcakes has never been so quick and simple - so simple, in fact, that it's almost criminal. In today's demanding marketplace, your customers crave nothing but the best, and there's nothing appealing about a boxed, processed fishcake containing under 30% minced white fish (that includes specie, skin, bones and heads).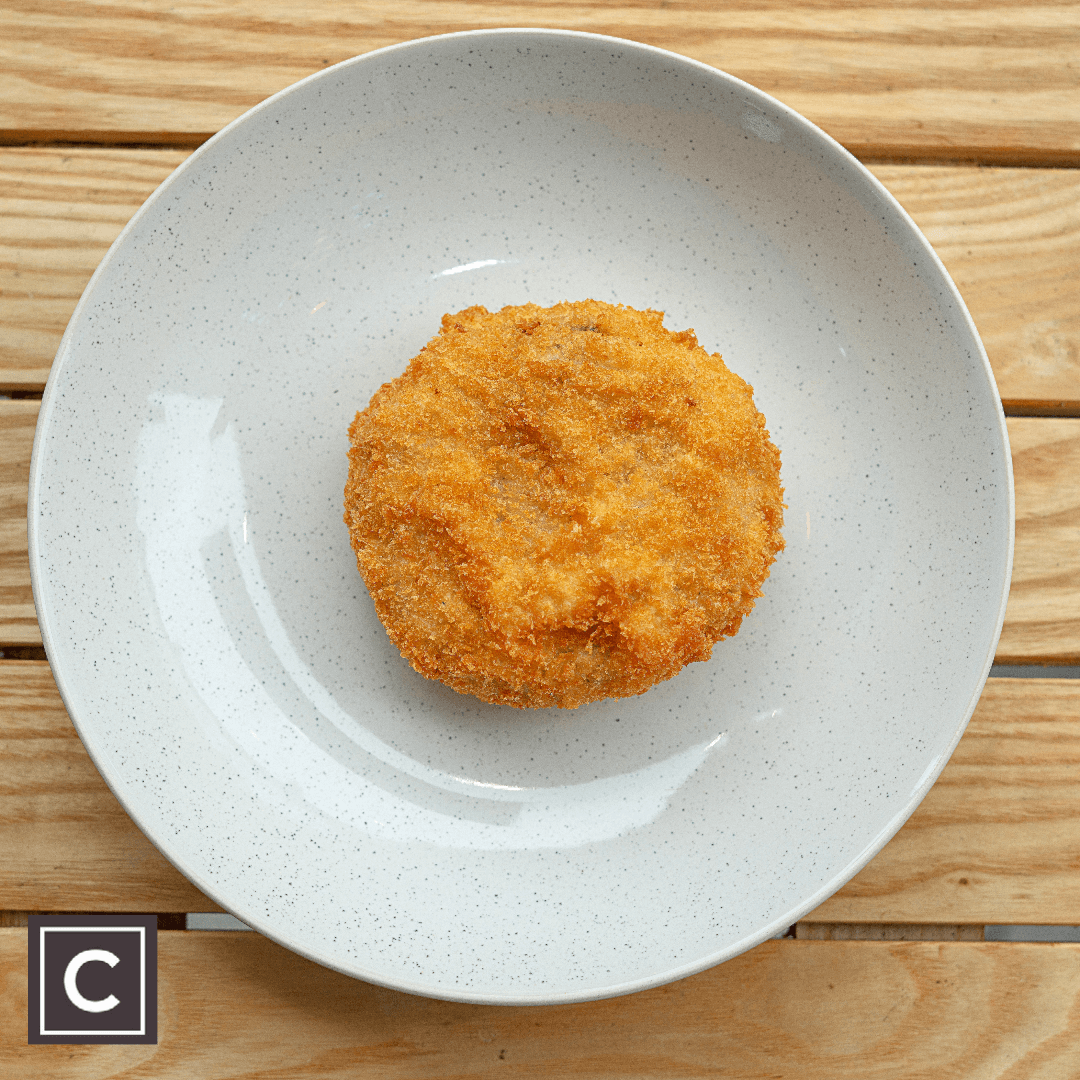 Our superb Classic Homemade Fishcakes will reignite your customers' love for fishcakes. These are not only extraordinarily delicious but also incredibly quick to whip up. Moreover, by using trimmings from cutting down cod and haddock, you'll find these fishcakes are a highly profitable addition to your menu.
Are you wondering were fish trimmings come from, well thats easy. If you cut your fish portions to size and weight then your customers get a consistent portion every time. The BONUS is you have fish trimmings to make these irresistible Homemade Fishcakes.
Smart Cheats for Maximum Profit and Unmatched Taste
Milk - Utilising milk will keep the fish perfectly white whilst poaching, thanks to the proteins in the milk.
Ceres Fishcake Mix - Ceres Fishcake Mix, free from allergens and a real time-saver, opens up endless opportunities for delightful culinary creations.
Ceres Rustic Breadcrumb: Ideal for achieving that crispy exterior on chicken, fish fillets, and scrumptious croquettes.
Pre-Dust Number One - Our special pre-dust solution allows you to work swiftly, building layers of flavour and picking up more coating.
Fish Trimmings - Don't waste those trimmings! Use them to perfect the weight of your fish and boost your profits even further.
The Benefits of Homemade Fishcakes
Increased Profits - Cut fish to the desired size without waste and maximise profits.
Customer Loyalty - Homemade food is an instant hit, making customers loyal to your unique offerings they can't find anywhere else.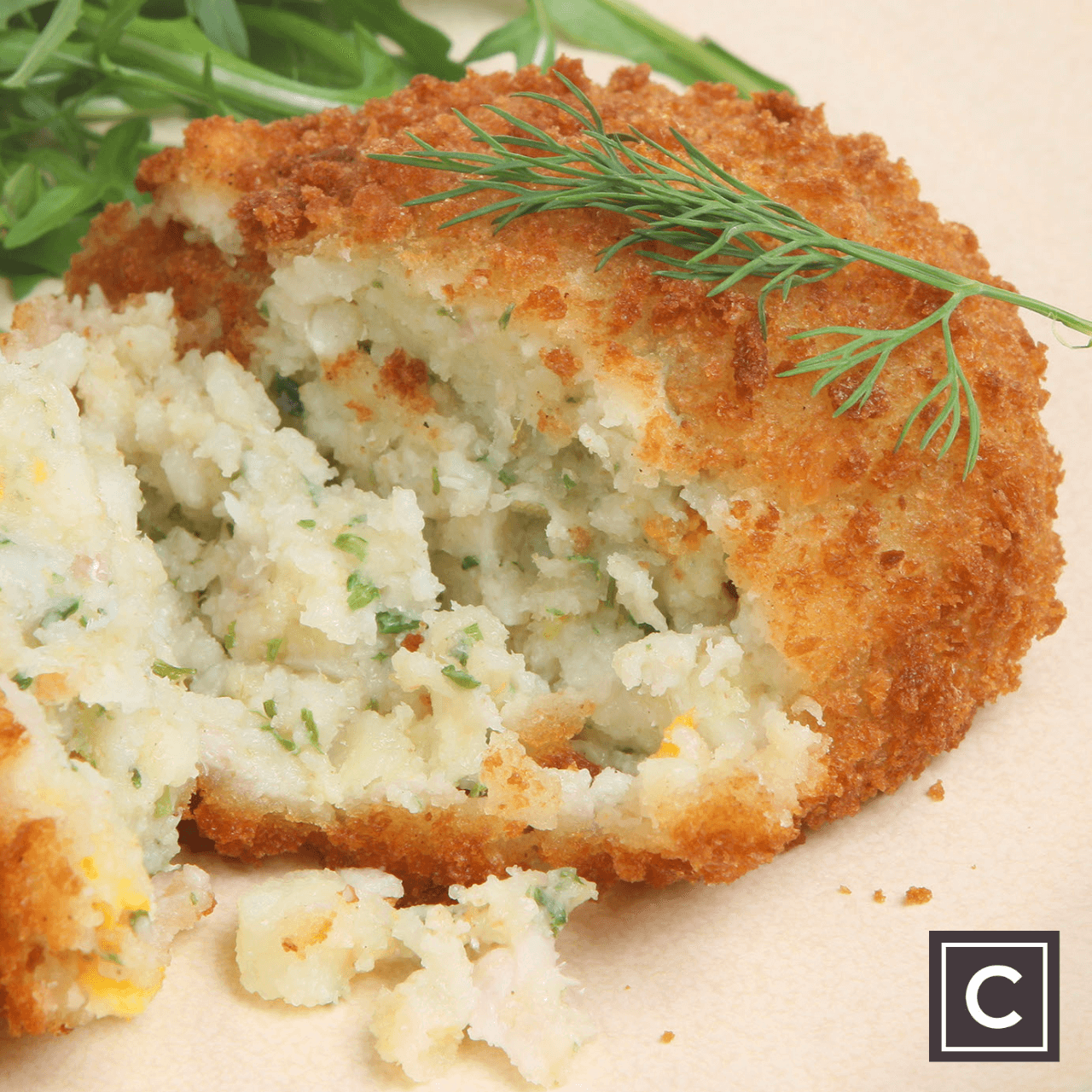 Recipe
Method
1. Add the fish trimmings and milk to a heavy-based saucepan. Poach gently until cooked, then set aside to cool.
2. Fold in the Ceres Fishcake Mix, ensuring all the milk is absorbed.
3. Portion and roll your fishcake balls through Pre-Dust Number One, then pressing with the Fishcake press.
4. Once completely cool, refrigerate, separating with greaseproof paper.
5. To cook, dip in beaten egg or a loose batter mix, drain well, then roll through Ceres Rustic Breadcrumb and fry.
6. Serve with our special homemade tartare sauce recipe.
7. Use a table-top fryer to preserve the quality of your main frying range's oil.
Pro-Tips
- With low moisture content, the cores will last in the fridge for up to five days.
- To freeze, press 3oz cores with our Fishcake Press for even cooking when fried from frozen.
With this tantalising recipe, elevate your profits and delight your customers with fishcakes that are not just fast and tasty, but incredibly profitable as well. By using our clever cheats, you'll create a dish that will make your fish & chip shopp the talk of the town.
173,112,128,122,175,142,124,123,141,131