In the wake of the Covid-19 pandemic, the introduction of click & collect and delivery services became a lifeline for many businesses. This sentiment rings true for the majority, including Danny Koumi, proprietor of The Ridgeway Fish Bar in St Albans, Hertfordshire.
"While the convenience of click & collect and delivery greatly improved our operations, I truly value personal connections," remarks Danny. "Our shop thrived on building relationships – knowing the small details like our customers' names, their pets, or even their extended family. With Covid, those simple but meaningful interactions diminished."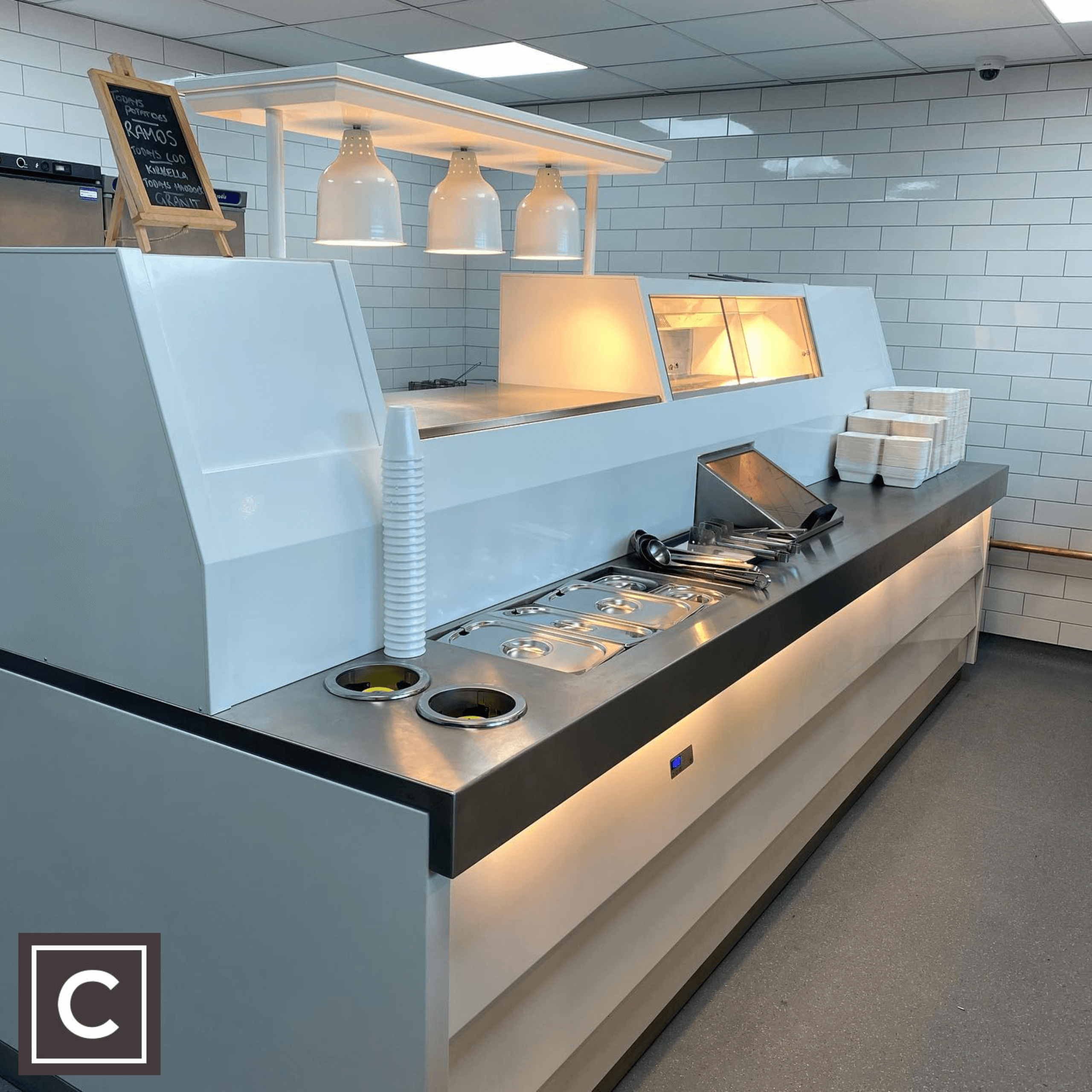 Established 11 years ago when Danny relocated from Birmingham, The Ridgeway has impressively adapted to recent changes. Despite the initial dip in footfall, the comfort of home-based ordering became paramount. Surprisingly, the revenue generated over six days previously was now achieved in just four.
Danny attributes some of this success to their ingenious marketing strategies and bespoke meal deals that aligned with post-Covid lifestyles. Their 'Great Catch' catered to remote-working couples, while 'Tasty Tuesday' brought the entire family into the fold. The terms "cosy", "winter", and "night in" were incorporated, recognising the new cosy, at-home behaviours of their clientele.
In a bid to rekindle the traditional charm of in-store visits post-pandemic, Danny has given The Ridgeway a comprehensive makeover – boasting a new façade, modernised frying range, and upgraded kitchen utilities. Keeping up with trends, The Ridgeway now offers a special vegan menu every Thursday evening, featuring innovative options like 'tofish' and meatless alternatives.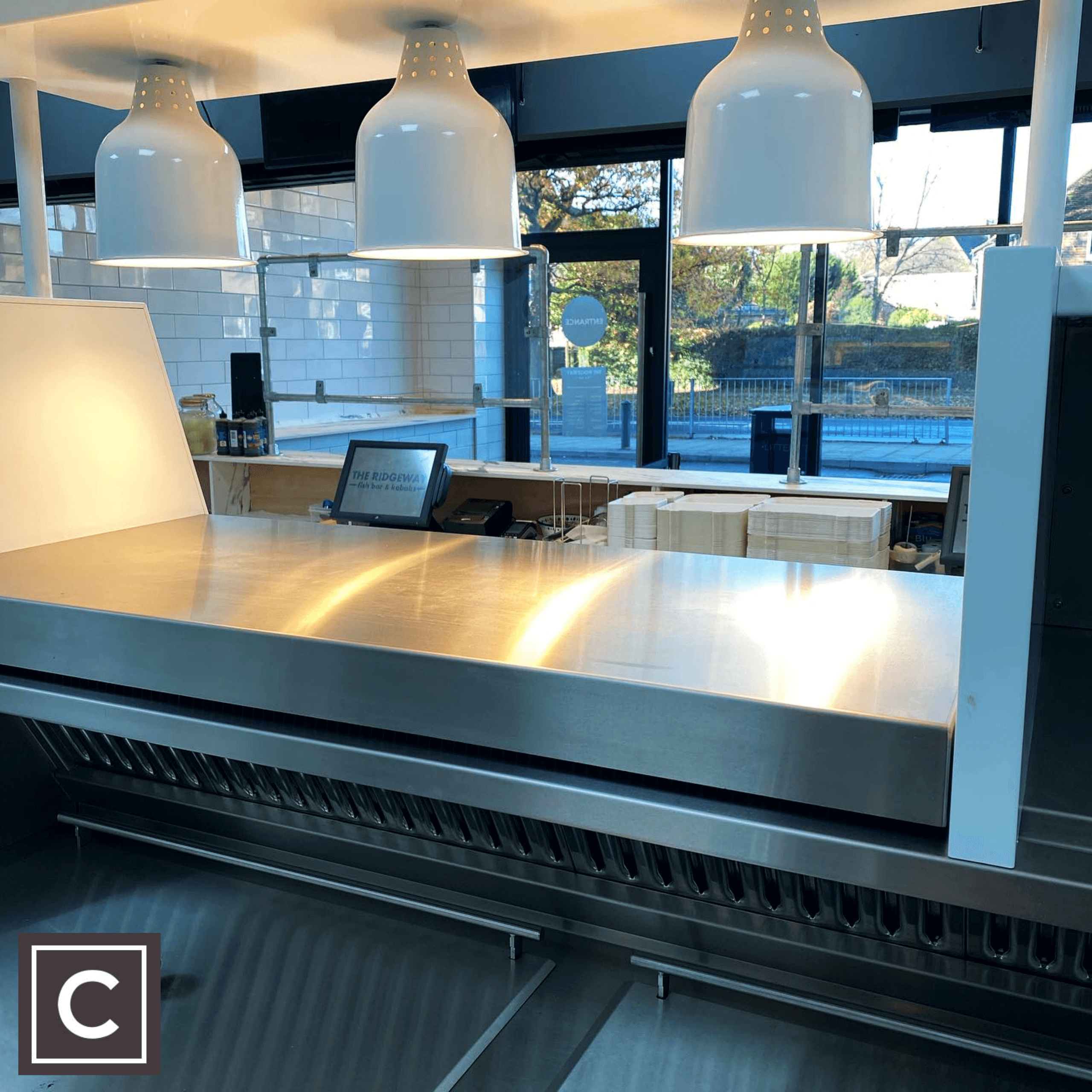 "I envisioned The Ridgeway as a comprehensive family destination," says Danny. "We're strategically positioned amidst giants like KFC and McDonald's. While adoption has been gradual, we're witnessing orders that merge our staple dishes with the new vegan delights."
Upon his move from Birmingham, Danny initially brought the distinct Brummy flavours and ingredients with him. However, realising that tastes differed in the South, he swiftly adjusted. This adaptation led him to discover superior products such as Ceres Gravy Mix, with its unmatched consistency and ease of use. Later, transitions to Ceres Natural Batter Mix and Gluten-Free Batter Mix were pivotal, nearly doubling the shop's turnover within mere months.
But it wasn't just about products; having industry experts like Stelios onboard provided invaluable insights. Coupled with Danny's culinary background, this allowed for a unique touch to classics such as tartare sauce, mushy peas, and even cod fishcakes – all crafted in-house."For us, it's about offering something distinct," Danny emphasises. "We want patrons to crave specifically for 'Ridgeway's tartare sauce'. That's the level of personal touch we aim for."
One notable dish is their homemade fishcakes, using Ceres Fishcake Mixand cod remnants. Danny asserts, "Given today's market prices, businesses not leveraging such resources are undoubtedly missing out. Making these fishcakes isn't just about profit; it's about offering something meticulously crafted for our patrons."
Beyond frying and cooking, Danny relishes his moments conversing with customers. He feels it's vital to enlighten them about the value proposition of fish and chips in today's age. Danny observes, "The tag 'cheap' is often associated with fish and chips, an outdated notion. Proper price adjustments would peg it far beyond £10. Moreover, the idea that a single chip portion can satiate multiple people is archaic. We need to communicate these nuances better."
Essentially, The Ridgeway isn't just a fish & chip shop; it's a symbol of evolution, resilience, and community spirit.
112,113,118,122,125,126,131,116