Posted by Emily on 16th Sep 2023
Picture flakes of Smoked Haddock and rich cheddar cheese mingling in a velvety mixture, all cocooned in a golden, rustic crust. For an added zing, serve them with a Classic Russian Dressing or Roasted Garlic Mayonnaise.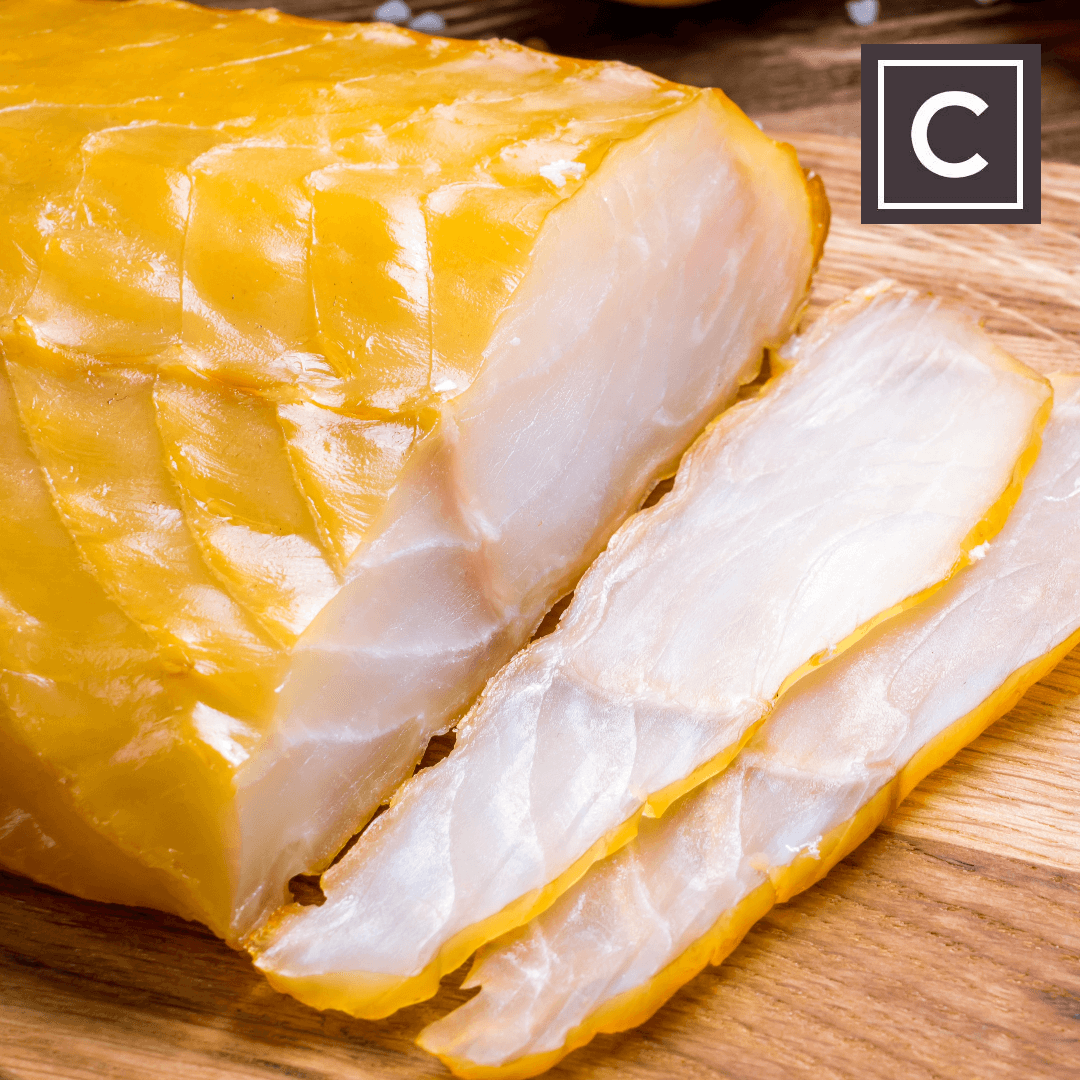 Why Settle for Less?
You won't stumble upon these in a store; even if you did, they wouldn't hold a candle to what you're about to create. This fishcake is more than food; this is an experience, all crafted by your hands. Treat yourself and your diners to a bit of luxury.
The Ingredients of Distinction
Smoked Haddock: The soul of the dish. Its sweet and smoky profile elevates the fishcake.
Mature Cheddar: The sharper, the better. Go all out and indulge.
Lemon Juice: A splash to cut through the richness and awaken the palate.
Ceres Fishcake Mix: Speeds up the cooking process by up to 80% and ensures uniform croquettes.
Ceres Rustic Breadcrumb: Specially formulated to hold up during frying for a consistent, crunchy finish.
Ceres Pre-Dust Number One: A granular base layer to expedite the application of flavours and coatings.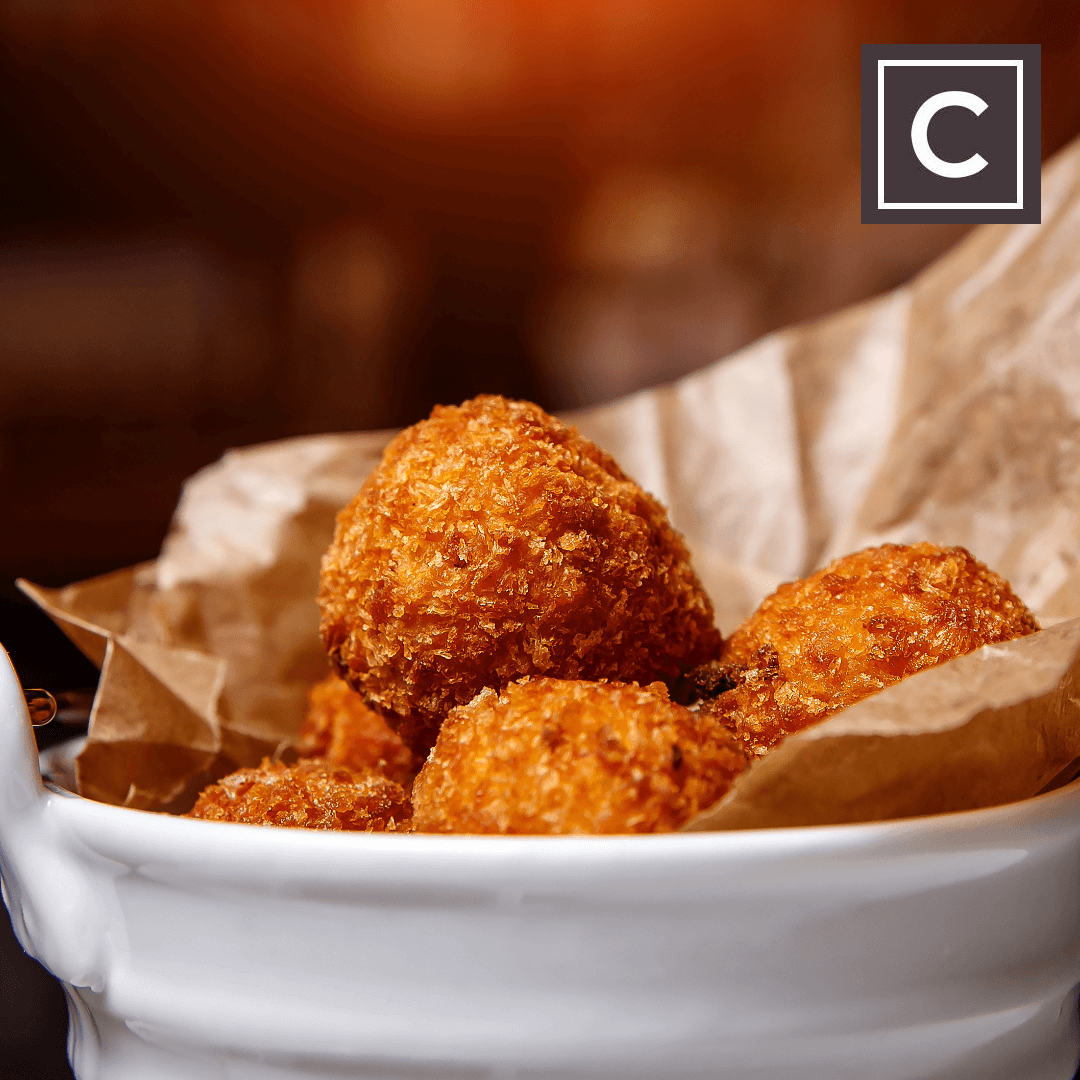 What You Will Need
| | |
| --- | --- |
| Ingredients | Quantity |
| Fishcake Mix | 500g |
| Smoked Haddock, skinless | 3kg |
| Grated Aged Cheddar Chees | 1kg |
| Finely Diced White Onion | 500g |
| Single Cream | 1 litre |
| Salted Butter | 250g |
| Bay Leaves | 3 |
| Lemon Juice | of 1 lemon |
| Pre-Dust Number One | as needed |
| Eggs or Loose Batter Mix | as needed |
| Rustic Breadcrumbs | as needed |
Method
Lay that grated aged cheddar on a tray and freeze for an hour. This locks in the texture for the grand finale.
In a heavy saucepan, let the diced onion and bay leaves flirt with the butter until they're softly golden.
Add the smoked haddock and single cream. Gently poach until the Haddock surrenders to your touch. Pull it off the heat and let it cool down.
Discard those bay leaves; they've served their purpose. Add the juice of one lemon, the Ceres Fishcake Mix, and that sublime frozen cheddar (break up if clumped together) into the mix. Blend it all by hand until the fishcake mix has absorbed all the liquid.
Sculpt your mixture into dainty 1-1.5oz balls with the Fishcake Press, and give them a Pre-Dust Number One curtain call - pop in the fridge, separated by greaseproof paper.
Speedy Tip: Using a Fishcake Press ensures each bite is a uniform size.
Dip each protagonist in beaten egg or loose batter, shake off the excess, and roll them in Ceres Rustic Breadcrumbs.
Fry them until they're irresistibly golden and crunchy.
Serve these divine bites hot.
112,113,118,122,125,126,131,116