Posted by Emily on 27th Aug 2023
If you're fond of Thousand Island Dressing, you'll likely be equally obsessed with this Classic Russian Dressing.

Like our other homemade sauce recipes like Classic Russian Dressing, Heavenly Tahini, Ultimate Curry Mayonnaise, and Roasted Garlic Mayonnaise, we give your loyal customers another reason to return. This particular dressing complements buttermilk fried chicken, battered cod bites, and even our salmon & cod fishcakes.
Creating homemade sauces and dressings can be simple. Invest in a blender, and you can conjure up an array of flavoursome sauces in mere minutes.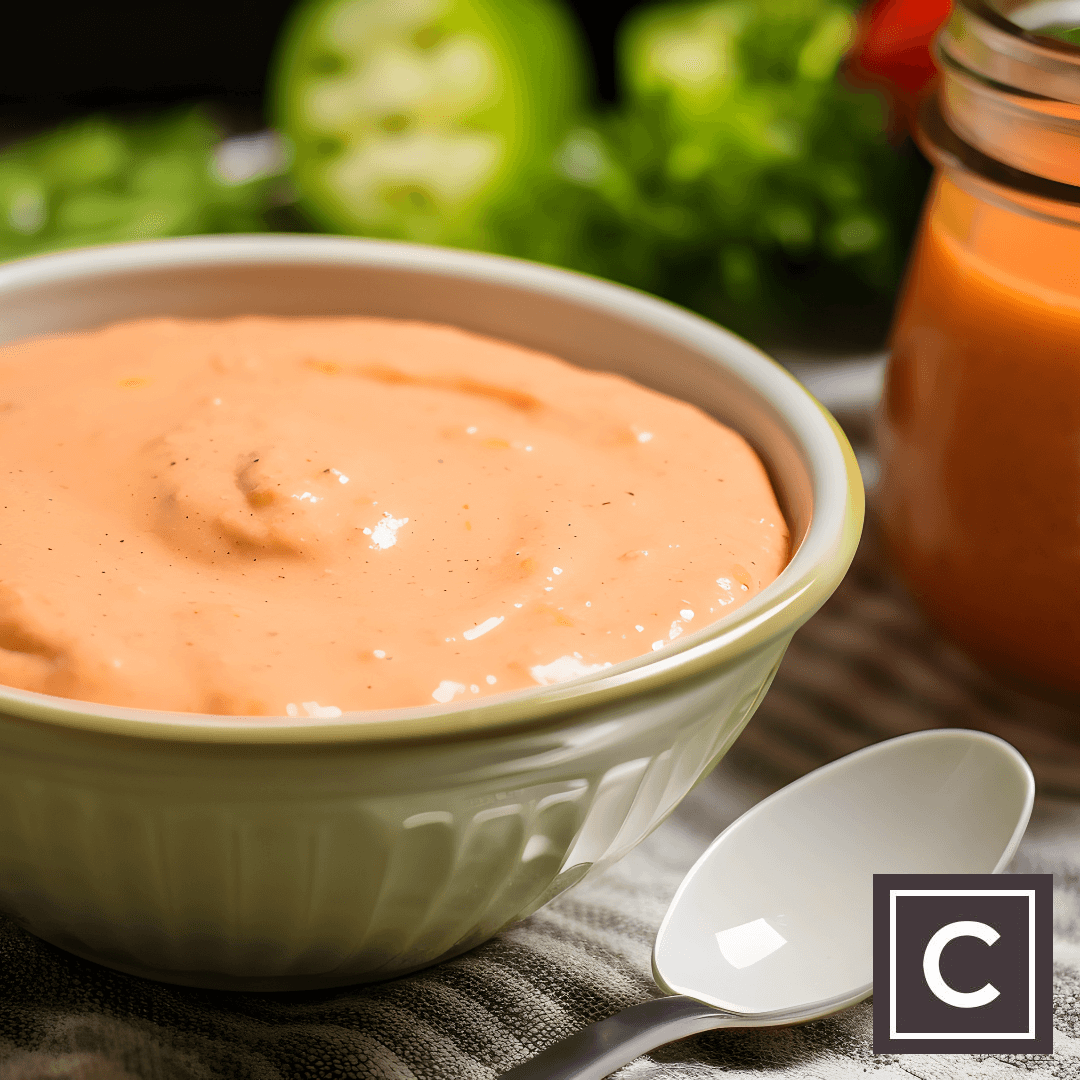 What is Classic Russian Dressing?
Don't be fooled by the name; Classic Russian Dressing isn't Russian. It was conjured up in New Hampshire in the early 20th century. Initially, it contained caviar, a Russian staple, hence the name. It's a creamy, mildly spicy condiment of mayonnaise, ketchup, sour cream, prepared horseradish, and dill relish.
The Difference Between Russian and Thousand Island Dressings
While the internet might have blurred the lines between Russian and Thousand Island dressings, they differ. Both start with a base of mayonnaise and ketchup-style sauce, but Russian dressing packs a punch with the addition of horseradish and is generally less sweet.
What Pairs Well With Russian Dressing?
This dressing isn't merely a salad dressing; its applications are versatile. Use it to jazz up sandwiches, as a sumptuous burger topping, or as a dip for battered seafood.
The Three 'I's of Homemade Sauces
Why go homemade? Simple...
Increase customer loyalty
Increase turnover
Increase profits
What You Will Need
| | |
| --- | --- |
| Ingredients | Quantity |
| Hellmans Mayonnaise | 1 Litre |
| Ketchup | 6 tablespoons |
| White Onion | 100g |
| Peeled & Grated Horseradish | 2 tablespoons |
| Worcestershire Sauce | 2 tablespoons |
| Smoked Paprika | 1 teaspoon |
| Sea Salt | 1/2 teaspoon |
| English Mustard Powder | 1/4 teaspoon |
| Freshly Ground Black Pepper | 1/4 teaspoon |
Method
1. Place all the ingredients into a blender.
2. Blitz until smooth.
3. Taste and adjust the seasoning with additional sea salt and black pepper.
Introducing this Classic Russian Dressing to your menu offers customers a homemade option that'll leave a lasting impression. Cheers to tantalising the taste buds and building customer loyalty!
175,113,118,122,125,126,131,116,173