Posted by Nick on 14th Aug 2023
Are you looking to dazzle your customers and bottom line? Dive into the world of these easy-to-make, high-profit beer-battered onion rings. They are a snap to whip up and fly out the fryers – making them the ultimate win-win for any restaurant or takeaway menu!
Why These Onion Rings Shine
Every bite is a delightful crunch wrapping a succulent, sweet onion – With our unique cheats, you'll achieve perfection every time.
Top Tricks
Natural Batter Mix - Instant consistency and a best friend to lagers.
Pre-Dusts - Choose Pre-Dust Number One or Two. It offers a textured surface for better batter adherence and secures the seasoning beneath, minimising frying medium damage.
Dried Yeast - Enhance the beer essence without turning to a robust dark brew.
Lager - Keep it simple and light! Consider options like Heineken, Carlsberg, or Aldi's Sainte Etienne Premium Lager Beer.
Cayenne Chilli - This mild powdered chilli seamlessly integrates into your batter, giving a gentle kick without overpowering.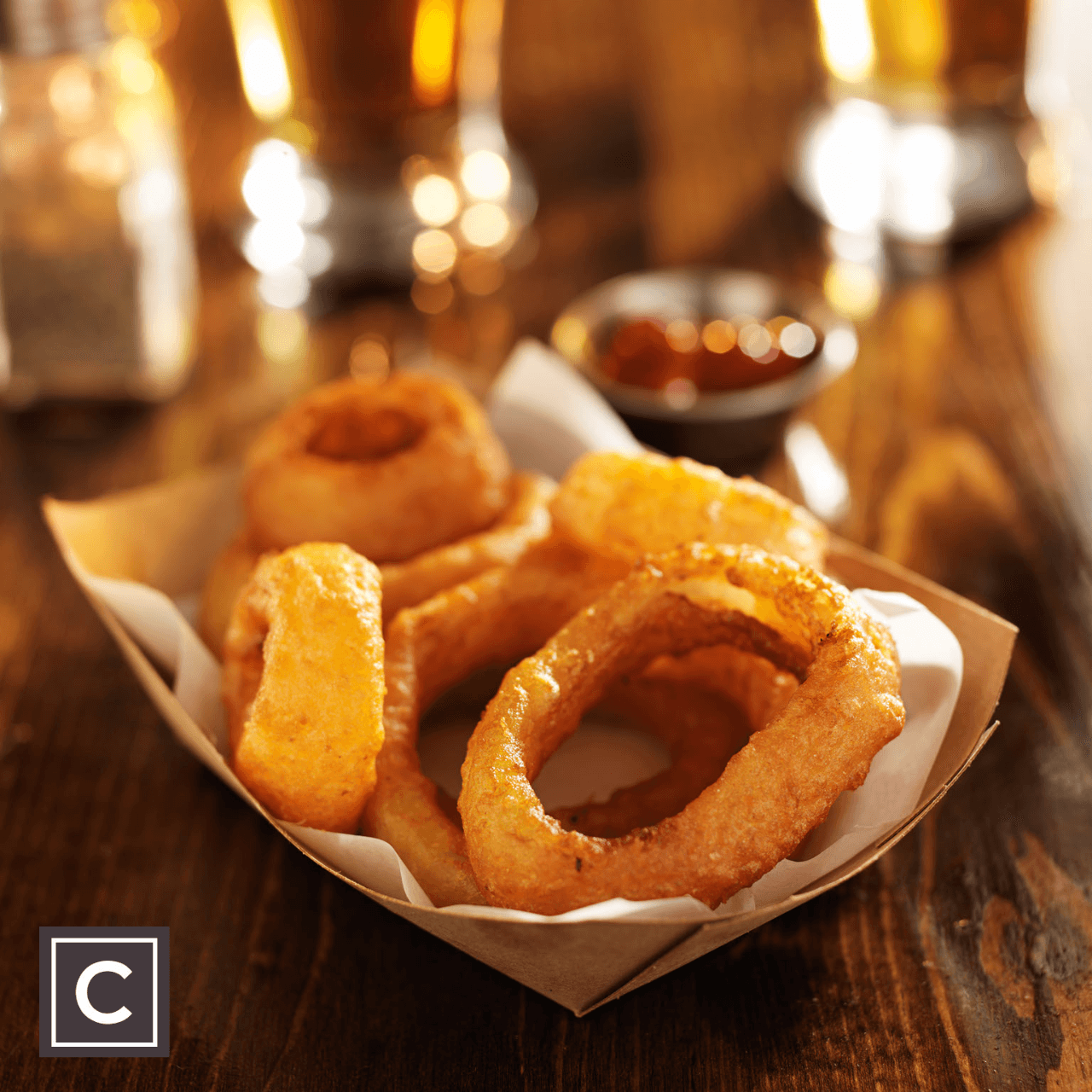 What You Will Need
Easy-Peasy Steps
1. Cut the onion into rings. Place in a tub and freeze solidly for at least 1 hour (can stay frozen for up to a month).
2. For the batter: Mix dried yeast, cayenne chilli, and salt into the lager. Stir in the Natural Batter Mix until well combined, achieving a dense consistency. Note: It's okay to have some lumps; the batter should be thicker than the usual fish batter.
3. When frying time comes, toss the frozen onion rings into either Pre-Dust Number One or Two, dunk into the beer batter, and fry until golden and crunchy.
4. Serve while hot!
Bonus Tip - Elevate the experience with our Homemade Roasted Garlic Mayonnaise on the side.
Now, with this killer recipe in your arsenal, your customers' satisfaction and profit margins are set to soar!
112,113,118,122,125,126,131,116